Congrats Arizona on our 5 star rating from the Grand Lodge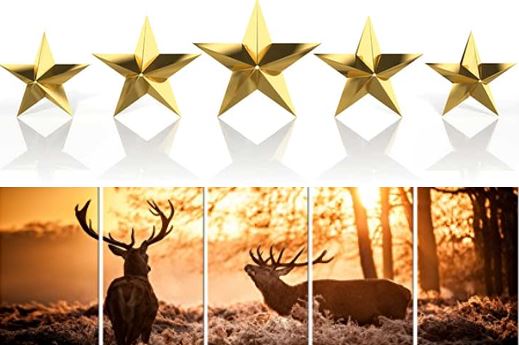 Welcome to the great state of Arizona, the home of one of the many wonders of the world, the Grand Canyon. AEA President Jim Casacchia thanks all visitors for stopping by to see what our Association is doing.
Want access to the Restricted Area? Log in or Register for an account above.
                If you have not been to the new AEA Website before, Please register again, as we were not able to transfer the usernames and passwords. Sorry, for the inconvenience.
To Register you must be a member in Benevolent and Protective Order of Elks. With this registration you will gain access to certain documents such as our AEA Directory, Monthly Newsletters, other things that are only privileged to our members.
Our State Major Projects are the Steele Children's Research Center at the University of Arizona and the Youth Camp in Globe, AZ.
Want information on how to join our Order or information about a Lodge near you! Click the here to inquire.
Click to see photos of your 2018-19 Arizona Elks Association Officers, Appointees, Grand Lodge Representatives, along with their spouses. (Posting Soon)
The Arizona Elks Association Congratulates President Mike Murphy and his lovely wife Debra as the 2018-2019 State President and First Lady Of Arizona.
The State President's Motto:
Be An Elk Every Day!!

The State President's Monthly Message: 
Jim's Jibberish – May 2018
As my year comes to a close, we look back to our State visits to Nevada at the Tahoe-Douglas Lodge in Gardnerville, the California-Hawaii convention in Palm Springs and the Utah convention at the Dixie Lodge in St. George.  Along with our trip to the National Convention in Reno July, and our trip to Chicago this past week in support of our Arizona State Champions, Mylee DeMuth, from Holbrook and Kenadi Stuart from Show Low.  What great young ladies representing our state.
At the National Convention in Reno, I represented the Arizona Elks Association and had the honor of carrying the Arizona flag up onto the stage with the roar of support from our members, a thrill I will never forget.
As the able mariner, steadies his vessel as calmly in a storm as in fair weather, I could not have completed my year without a great core of dedicated officers, the State and District Chairs who led their committees with distinction.  And of course, the help provided by the Grand Lodge and the four dedicated District Deputies, who worked with the Lodges.  Their help was invaluable to keeping the Lodges on track.
A special kudo goes out to the Meetings Committee, the unsung group of Elks who work tirelessly to make our conventions the success they always are.  And again, our Escorts who let all know that our "Arizona Hospitality" is outstanding.
Thanks, also, to the Past State Presidents who had confidence in me to lead the Arizona Elks Association this past year.
As the leadership of the AEA is turned over to Mike and Deb Murphy, we can feel confident that the Association will grow in numbers and continue to be one we can all be proud of.
And finally, my personal thanks to your First Lady and my partner in life, Jan.  Without her hard work and dedication, I could not have completed my task.
Always remember, "Good Communication Breeds Success".  Bless our men and women in the military, our First Responders and God Bless America.
"GOOD COMMUNICATION BREEDS SUCCESS"
Fraternally,

Jim Casacchia, Past President
Arizona Elks Association
---
Online Forms
Check out our Online Forms page we've got set up. Maybe you'll find an easier way of sending data to the appropriate person in the Arizona Elks Association.
Elks Training
Take the Training Quiz # 7 Today! You will not be graded, however you will be able to grade yourself after submitting your answers. Please take the quiz today!
---
Arizona Elks Red Vest Order Form
If you're planning on heading to San Antonio for the 2018 Grand Lodge Convention order your RED VEST TODAY and show your Arizona Spirit and comradery.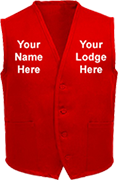 We offer the Arizona Elks Red Vests in sizes S, M, L, XL, and XXL. You can have your vest with or without a front pocket.
You have the option of Jerry Grimes from Kingman, picking up your vest for you, or you may have the vest delivered to your home.
Click on the Red Vest Order Form link above and email it. Contact information is on the form
---
Have a question about our Arizona Elks State Association or about the Benevolent and Protective Order of Elks?