Congrats Arizona on our 5 star rating from the Grand Lodge for a second year in a row.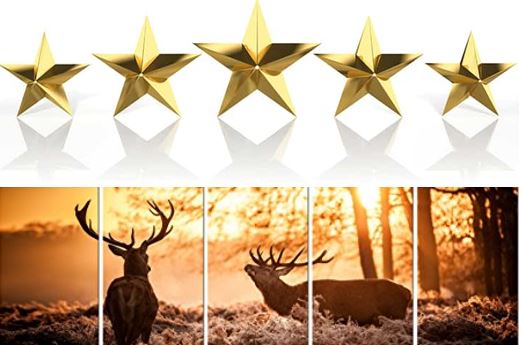 Welcome to the great state of Arizona, the home of one of the many wonders of the world, the Grand Canyon. AEA President Dan Snyder thanks all visitors for stopping by to see what our Association is doing.
Want access to the Restricted Area? Log in or Register for an account above.
To Register you must be a member in Benevolent and Protective Order of Elks. With this registration you will gain access to certain documents such as our AEA Directory, Monthly Newsletters, other things that are only privileged to our members.
***  The AEA Elks Training Quiz #8 is now online click here —->> Quiz #8 ***
***  The 2020 Grand Lodge Convention form for Baltimore is now online —->> Baltimore GL Convention Form  ***
*** The new Financial Reporting System committee (due to a resolution being passed at the GL Convention) is now online click here —->> Financial Reporting System  ***
Our State Major Projects are the Steele Children's Research Center at the University of Arizona and the Youth Camp in Globe, AZ.
Want information on how to join our Order or information about a Lodge near you! Click the here to inquire.
Click to see photos of your 2019-20 Arizona Elks Association Officers, Appointees, Grand Lodge Representatives, along with their spouses.
The State President's Motto:
"ELK'S ARE PATRIOTIC AMERICANS!"

The State President's Monthly Message: 
December 2019
My Fellow Arizona Elks,
As November ends and December begins, we find ourselves in the midst of the holiday season. This is truly the time of year when our cardinal principle of Charity best shines. We begin December with our mandated observance of Memorial Day. Each Lodge will be focused on this day on the 1st Sunday of the month. Let us all make sure that we make the observance of this day special for all our members and especially for the families of our deceased members.
During the balance of the month let us all work hard on finding ways of charitably donating to our communities. This not only helps us leave the woodpile taller than we found it, but also exhibits the true meaning of our principle of Charity. Whether our efforts involve the Christmas Shopping Spree, delivery of Christmas Baskets, Christmas gifts and/or visitations to Veterans, or any of the many other exercises in which are Arizona lodges are involved, exercise of our cardinal principle makes the season especially meaningful not only to all those who receive, but also to all of us who will give.
We also know that, for most of our lodges, December marks the beginning of the Hoop Shoot season. Most lodges will begin their local shoots during this month in preparation of sending candidates on to district competition in January. This is another way of giving back to the youth in our communities and I urge you all to explore ways you can assist your Hoop Shoot directors in the production of these shoots in your individual lodges.
I need to spend a moment on unfinished business. Last month we told you of Rick Gaithen's Community Charitable Donation Banner project. As you will recall, this project will gather historical information on a Lodge by Lodge basis for charitable contributions made by the Lodge to its local community. We alerted you to the fact that the AEA would be covering the cost of these banners for each of our 43 lodges. I'm proud to say that the banners have been completed and each Lodge will be receiving their banner in the next couple of weeks. Dianna Adams and her vice-chairs on the Membership Committee will be handling the distribution and each Lodge should be receiving their banner shortly. It is strongly suggested upon receipt that each Lodge display their banner in a prominent and visible location on their building. We believe this will be an excellent exhibition in Public Relations and could be an additional shot-in -the-arm for your membership campaign.
In closing this month, in addition to participating in our charitable endeavors, please enjoy the spirit of the holiday season with your friends and especially with your families. Also, please accept Mary's and my wishes for you and your families to enjoy a blessed Christmas and a prosperous New Year.
Until our visit in January, keep in mind that Elks are Patriotic Americans and many thanks to all for all that you do.
"ELK'S ARE PATRIOTIC AMERICANS!"
Fraternally,

Dan Snyder, President
Arizona Elks Association
---
Online Forms
Check out our Online Forms page we've got set up. Maybe you'll find an easier way of sending data to the appropriate person in the Arizona Elks Association.
Elks Training
Take the Training Quiz # 8 Today! You will not be graded, however you will be able to grade yourself after submitting your answers. Please take the quiz today!
---
Arizona Elks Red Vest Order Form
If you're planning on heading to Baltimore for the 2020 Grand Lodge Convention order your RED VEST TODAY and show your Arizona Spirit and comradery.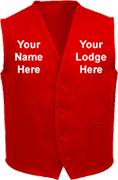 We offer the Arizona Elks Red Vests in sizes S, M, L, XL, and XXL. You can have your vest with or without a front pocket.
You have the option of Jerry Grimes from Kingman, picking up your vest for you, or you may have the vest delivered to your home.
Click on the Red Vest Order Form link above and email it. Contact information is on the form
---
Have a question about our Arizona Elks State Association or about the Benevolent and Protective Order of Elks?