Congrats Arizona on our 5 star rating from the Grand Lodge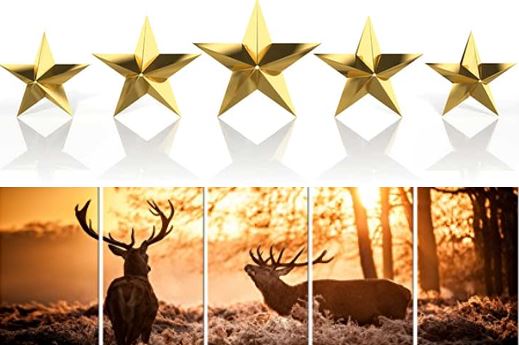 Welcome to the great state of Arizona, the home of one of the many wonders of the world, the Grand Canyon. AEA President Mike Murphy thanks all visitors for stopping by to see what our Association is doing.
Want access to the Restricted Area? Log in or Register for an account above.
                If you have not been to the new AEA Website before, Please register again, as we were not able to transfer the usernames and passwords. Sorry, for the inconvenience.
To Register you must be a member in Benevolent and Protective Order of Elks. With this registration you will gain access to certain documents such as our AEA Directory, Monthly Newsletters, other things that are only privileged to our members.
Our State Major Projects are the Steele Children's Research Center at the University of Arizona and the Youth Camp in Globe, AZ.
Want information on how to join our Order or information about a Lodge near you! Click the here to inquire.
Click to see photos of your 2018-19 Arizona Elks Association Officers, Appointees, Grand Lodge Representatives, along with their spouses.
The State President's Motto:
Be An Elk Every Day!!

The State President's Monthly Message: 
July 2018
As I start this article it reminds me how quickly time passes and how much work we must do together to support our charitable charges from the tenants of our Order.
During this past month I have been fortunate to represent our Elks Programs at the National Cemetery for Memorial Day and to meet with local leaders at that event.  I was pleased to see members of both the Tempe and Phoenix Lodges in attendance. I also had the opportunity to address the Arizona VFW contingency at their annual meeting in Scottsdale and was able to spread the word that we are a partner service organization and in addition to our Orders Programs to support Veterans that each of the 44 Lodges in the State stand ready and willing to provide support through the programs at the local level.
This month as we celebrate the 242nd anniversary of our Nation's birth on the 4th of July, many of us will be together in San Antonio, Texas for our Grand Lodge Convention. Deb and I look forward to spending time together with attendees, representing our State Programs and learning from the sessions.  It is always an adventure to attend the program and see our special guests in the children who have benefited from our charitable works. I look forward to hearing from the Hoop Shoot and Scholarship winners and will report back to you on what we learn.
Reminder of the challenges and goals for the coming year –
Growth in Membership – last year you got us committed to +1 so my goal for each Lodge this year is +2. I am counting on you to see that we get this done.
Supporting our Lodges – we are in the business of growing our Lodges and strengthening support to local communities.
Increasing support to the Elks National Foundation to $10.00 per member.
My tidbit for the month is from the Elks Magazine Online for June 2018 "The Order has just been featured at the Smithsonian National Postal Museum in their virtual exhibit "America's Mailing Industry," which was launched on September 13, 2016, at a reception in Washington, DC.  The Smithsonian Postal Museum recognizes the Elks' quiet network of good deeds and with 28.2 million visitors each year to the Smithsonian Museums, this is a very powerful forum on which to appear.  The full article is available on the Elks web-site at: https://postalmuseum.si.edu/americasmailingindustry/BPO-Elks.html.
As I continue to think on challenges for the coming year I am reminded of a quote from Ralph Waldo Emerson – "To leave the world a bit better, whether by a healthy child, a garden patch, or a redeemed social condition; to know that even one life has breathed easier because you have lived – that is to have succeeded".  These are everyday things that each of our Lodges are demonstrating in their communities and I applaud the continued dedication.
We have a lot of work to do together, I know I can count on your help and support.
"BE AN ELK EVERYDAY"
Fraternally,
Mike Murphy, President
Arizona Elks Association
---
Online Forms
Check out our Online Forms page we've got set up. Maybe you'll find an easier way of sending data to the appropriate person in the Arizona Elks Association.
Elks Training
Take the Training Quiz # 7 Today! You will not be graded, however you will be able to grade yourself after submitting your answers. Please take the quiz today!
---
Arizona Elks Red Vest Order Form
If you're planning on heading to San Antonio for the 2018 Grand Lodge Convention order your RED VEST TODAY and show your Arizona Spirit and comradery.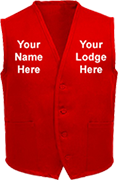 We offer the Arizona Elks Red Vests in sizes S, M, L, XL, and XXL. You can have your vest with or without a front pocket.
You have the option of Jerry Grimes from Kingman, picking up your vest for you, or you may have the vest delivered to your home.
Click on the Red Vest Order Form link above and email it. Contact information is on the form
---
Have a question about our Arizona Elks State Association or about the Benevolent and Protective Order of Elks?