Congrats Arizona on our 5 star rating from the Grand Lodge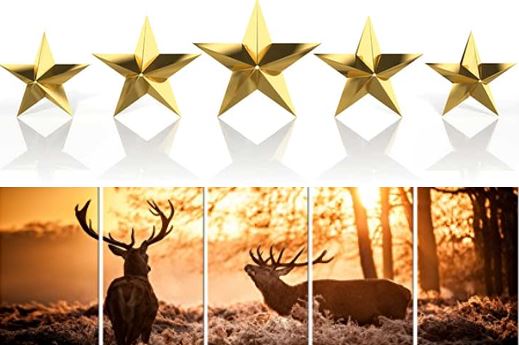 Welcome to the great state of Arizona, the home of one of the many wonders of the world, the Grand Canyon. AEA President Jim Casacchia thanks all visitors for stopping by to see what our Association is doing.
Want access to the Restricted Area? Log in or Register for an account above.
                    ******The updated 2018 May Convention registration form can be accessed here and the 2018 Ritual Contest Forms here.******
If you have not been to the new AEA Website before, Please register again, as we were not able to transfer the usernames and passwords. Sorry, for the inconvenience.
To Register you must be a member in Benevolent and Protective Order of Elks. With this registration you will gain access to certain documents such as our AEA Directory, Monthly Newsletters, other things that are only privileged to our members.
Our State Major Projects are the Steele Children's Research Center at the University of Arizona and the Youth Camp in Globe, AZ.
Want information on how to join our Order or information about a Lodge near you! Click the here to inquire.
Click to see photos of your 2017-18 Arizona Elks Association Officers, Appointees, Grand Lodge Representatives, along with their spouses.
The State President's Motto:
Good Communication Breeds Success!!

The State President's Monthly Message: 
Jim's Jibberish – April 2018
As we come to the close of March, we attended the Area 7 Golf Tournament in Mesquite, NV, where we met Elks from all four Area 7 states.  Then it was off to Las Vegas for the Regional Hoop Shoot Finals…we rode the "Junk Food Express".  This was our eighth coach trip.  As al-ways, the kids and their parents and families had a ball.  At the competition we had 6 great kids, who all Arizonans can be proud of as they represented us all.  Remember, whether they win or lose in Las Vegas, they are always our State Champions.
We had two winners who will represent us in Chicago on April 21st at the National Hoop Shoot.  Kenadi Stewart, 10-11 girl, from Show Low Lodge #2090 and Mylee Demuth, 12-13 girl, from Holbrook Lodge #2450.  Along with their parents and families, Gregg and Jeanne, and Jan and myself, we will be in Chicago to root them on.
As the final membership numbers are being counted, it looks like a banner year for Arizona and the nation.  After 29 years of membership drop, we have turned the corner and can now look forward to better numbers and a stronger BPOE.
As you read this letter, we will have new leaders for the 2018-2019 Lodge year.  As our officers' progress to the station of the Exalted Ruler, faster than in the past, it is important that officer meetings become a part of your schedule.  Also, don't forget that you need to appoint your committee chairs.  Remember, when there is no name for a committee, the ER automatically assumes that chair!  Be aware that the busiest time of the year is usually in the fall.  Be ready for your Lodge's progress and assume your duties as required.
One more thing, I have been mentioning most of this year, that I would like to see more of our regular members attend the Annual and Mid-Year Meetings.  I'm hoping that we will see an increase in our attendance in May.  It's important that members see what happens at the State level, I believe that it will increase in them an awareness of just how important their programs at the Lodge level are.  You have until April 16th to register for the convention, the forms are available on the arizonaelksassociation.org website.
In May, we will have our Grand Exalted Ruler and the First Lady with us at our convention meeting.  Jan and I had the opportunity to meet them at the Utah Spring Meeting just last week, they are very pleasant, approachable, and fun.
Also, due this month, are the Secretary's Report to the Lodge, the Trustees' Report and Budget to the Lodge and the Annual Report is due May 1st, $100 fine, if late to Grand Lodge.
Just a reminder also, that Jan, our First Lady, is still building that "Mountain of Undies" for our Veterans around the state.  See the flyer in your Lodge…the ER's spouse received one.
I'll close by saying that I'm hoping to see more of our members attend the Annual Convention in Tempe on May 9-12, 2018.
"GOOD COMMUNICATION BREEDS SUCCESS"
Fraternally,

Jim Casacchia, President
Arizona Elks Association
---
Online Forms
Check out our Online Forms page we've got set up. Maybe you'll find an easier way of sending data to the appropriate person in the Arizona Elks Association.
Elks Training
Take the Training Quiz #6 Today! You will not be graded, however you will be able to grade yourself after submitting your answers. Please take the quiz today!
---
Arizona Elks Red Vest Order Form
If you're planning on heading to San Antonio for the 2018 Grand Lodge Convention order your RED VEST TODAY and show your Arizona Spirit and comradery.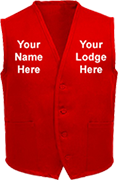 We offer the Arizona Elks Red Vests in sizes S, M, L, XL, and XXL. You can have your vest with or without a front pocket.
You have the option of Jerry Grimes from Kingman, picking up your vest for you, or you may have the vest delivered to your home.
Click on the Red Vest Order Form link above and email it. Contact information is on the form
---
Have a question about our Arizona Elks State Association or about the Benevolent and Protective Order of Elks?