Congrats Arizona on our 5 star rating from the Grand Lodge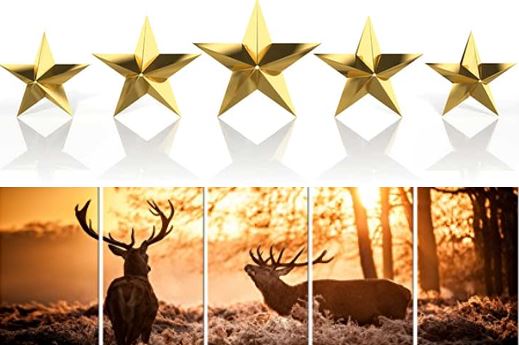 Welcome to the great state of Arizona, the home of one of the many wonders of the world, the Grand Canyon. AEA President Mike Murphy thanks all visitors for stopping by to see what our Association is doing.
Want access to the Restricted Area? Log in or Register for an account above.
                If you have not been to the new AEA Website before, Please register again, as we were not able to transfer the usernames and passwords. Sorry, for the inconvenience.
To Register you must be a member in Benevolent and Protective Order of Elks. With this registration you will gain access to certain documents such as our AEA Directory, Monthly Newsletters, other things that are only privileged to our members.
Our State Major Projects are the Steele Children's Research Center at the University of Arizona and the Youth Camp in Globe, AZ.
Want information on how to join our Order or information about a Lodge near you! Click the here to inquire.
Click to see photos of your 2018-19 Arizona Elks Association Officers, Appointees, Grand Lodge Representatives, along with their spouses.
The State President's Motto:
Be An Elk Every Day!!

The State President's Monthly Message: 
June 2018
As the 2018-2019 Association year begins I want to first thank each of you for your dedication to our programs, share my goals for the year and let you know what I have been up to in the last few weeks.  I thank the Past State Presidents for their confidence in me to lead the organization and to you the members for your continuing support of our State Programs.
In May, right after the Annual Meeting, Deb and I attended the California-Hawaii Elks Association Meeting in San Diego. We had a great time, we got to get to know the Presidents and their wives from California, Nevada and Utah better and we learned of the progress made by their Associations in the past year and their work on their Major Project.  We look forward to the Grand Lodge Convention in San Antonio and I am excited to be representing you.
You should have already received letters from me and the Association Vice Presidents about scheduling Official Visits.  I want to take this opportunity to remind you that the visits are an important stepping stone for communication and are intended to be informative and helpful. We all look forward to working with you to strengthen local, district and state programs and to supporting individual lodges and the membership. I hope you will all respond promptly so that we can get all visits finalized in a timely manner.
Coming up this month is the Flag Day Program mandated by Grand Lodge that was initiated by our Order. I look forward to you sending me photographs of your local event so that we can post this good promotional information on our website. As we all know, we need to make sure we are not a "best kept secret".  This program also helps us keep our promise to our Veterans that we will not forget their service.
As you see on the banner above, my Motto for the coming year is "Be an Elk Every Day". This is to remind us as we go about our daily lives of the primary tenants of our Order of Charity, Justice, Brotherly Love and Fidelity. If we practice these tenants each day we will become stronger individually and as an organization. I know I can count on your support in getting out the word.
My challenges and goals for us are:
Growth in Membership – last year you got us committed to +1 so my goal for each Lodge this year is +2. I am counting on you to see that we get this done.
Supporting our Lodges – we are in the business of growing our Lodges and strengthening support to local communities.
Increasing support to the Elks National Foundation to $10.00 per member.
A tidbit from the Elks Magazine Archive. In the June 1922 edition of the Elks Magazine an editorial reported that "There seemed to be a rather widespread belief among Elks that when they pay their lodge dues they are making a contribution to the Elks National Foundation."  The editorial went on to say that nothing could be farther from the truth.  In 1922 the Elks National Foundation was 35 years old. That makes it 131 years old now. If you are not a giving member to the Foundation now is the best time to become a part of it.
We have a lot of work to do together I know I can count on your help and support.
"BE AN ELK EVERYDAY"
Fraternally,
Mike Murphy, President
Arizona Elks Association
---
Online Forms
Check out our Online Forms page we've got set up. Maybe you'll find an easier way of sending data to the appropriate person in the Arizona Elks Association.
Elks Training
Take the Training Quiz # 7 Today! You will not be graded, however you will be able to grade yourself after submitting your answers. Please take the quiz today!
---
Arizona Elks Red Vest Order Form
If you're planning on heading to San Antonio for the 2018 Grand Lodge Convention order your RED VEST TODAY and show your Arizona Spirit and comradery.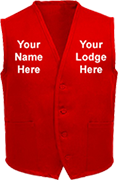 We offer the Arizona Elks Red Vests in sizes S, M, L, XL, and XXL. You can have your vest with or without a front pocket.
You have the option of Jerry Grimes from Kingman, picking up your vest for you, or you may have the vest delivered to your home.
Click on the Red Vest Order Form link above and email it. Contact information is on the form
---
Have a question about our Arizona Elks State Association or about the Benevolent and Protective Order of Elks?