Congrats Arizona on our 5 star rating from the Grand Lodge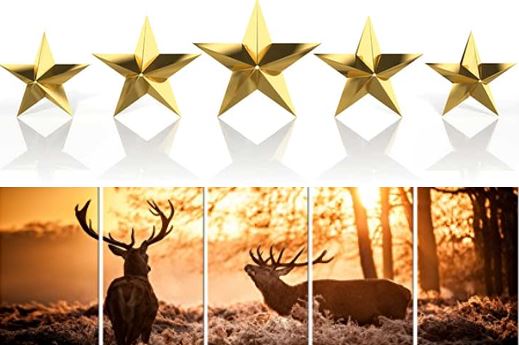 Welcome to the great state of Arizona, the home of one of the many wonders of the world, the Grand Canyon. AEA President Mike Murphy thanks all visitors for stopping by to see what our Association is doing.
Want access to the Restricted Area? Log in or Register for an account above.
The 2018 Mid Year Convention Form is now uploaded. Click here to download the form. You can also go to the Meetings Committee page to download also.
To Register you must be a member in Benevolent and Protective Order of Elks. With this registration you will gain access to certain documents such as our AEA Directory, Monthly Newsletters, other things that are only privileged to our members.
Our State Major Projects are the Steele Children's Research Center at the University of Arizona and the Youth Camp in Globe, AZ.
Want information on how to join our Order or information about a Lodge near you! Click the here to inquire.
Click to see photos of your 2018-19 Arizona Elks Association Officers, Appointees, Grand Lodge Representatives, along with their spouses.
The State President's Motto:
Be An Elk Every Day!!

The State President's Monthly Message: 
September 2018
Greeting Arizona Elks,
Across our great state changes are coming – fall is upon us even as the days in the desert are still showing in at triple digits. This month as we head into fall I want to focus my update on communication and building strong relationships among our membership and in Lodge Officer relationships.
A good working relationship depends upon a strong foundation – for us as Elks this includes building a relationship with our members and among Officers that is based on Trust, Mutual Respect, Mindfulness, Diversity and Communication.
Trust is the foundation of every good relationship Respect has to be earned – When you respect the people that you are working with, you value their input and ideas Mindfulness means that you are taking responsibility for your words and your actions.  Diversity – people in good working relationships welcome new ideas and opinions and respect traditions and experience. I encourage you to take the time to discuss and consider different ways of handling situations or ways to make your Lodge more successful.  Communication – is key to working together more effectively to be part of a team, we all need to demonstrate our commitment to being reliable and to acting responsibly.  Not all relationships will be great, but we can make sure we do our individual parts to make them workable.  To succeed we need to make the effort to get to know each other better and focus on our common commitments.    Remember the resources you have include nominators, mentors and the PER Associations. The PER Association is a mandated Grand Lodge requirement that is charged with and available as a resource to you.  As usual I remind us of our goals for this year are:
1. Growth in Membership – last year you got us committed to +1 so my goal for each Lodge this year is +2. I am counting on you to see that we get this done.
2. Supporting our Lodges – we are in the business of growing our Lodges and strengthening support to local communities.
3. Increasing support to the Elks National Foundation to $10.00 per member.
I also appreciate that you will also remember the 1st Lady's Fall Fundraiser to support the veterans in our two State Veterans Homes.
My quote for the month comes from Henry Wadsworth Longfellow who said, "The life of man consists not in seeing great visions and in dreaming dreams, but in active charity and willing service".
Answer to the August 2018 Quiz – Arizona was awarded 3 All American Lodges. They are Division 1 – Raceway #2852, Division 4 – Phoenix #335, and Division 6 – Sun City #2559. I know you will join me in congratulating these Lodges for their success.  Great work Arizona Elks – we are all proud of you.  I encourage each Lodge to fully participate in the All-American Lodge Program. We have these awardees to learn from.
I thank each of you for your service to our Order and for your continuing commitment to the tenants of our Order in Charity, Justice, Brotherly Love and Fidelity.  We still have work to do and I am proud to be working beside and for you.
Let's get busy – it will keep us young at heart.
"BE AN ELK EVERYDAY"
Fraternally,
Mike Murphy, President
Arizona Elks Association
---
Online Forms
Check out our Online Forms page we've got set up. Maybe you'll find an easier way of sending data to the appropriate person in the Arizona Elks Association.
Elks Training
Take the Training Quiz # 7 Today! You will not be graded, however you will be able to grade yourself after submitting your answers. Please take the quiz today!
---
Arizona Elks Red Vest Order Form
If you're planning on heading to San Antonio for the 2018 Grand Lodge Convention order your RED VEST TODAY and show your Arizona Spirit and comradery.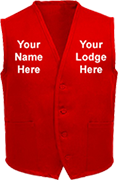 We offer the Arizona Elks Red Vests in sizes S, M, L, XL, and XXL. You can have your vest with or without a front pocket.
You have the option of Jerry Grimes from Kingman, picking up your vest for you, or you may have the vest delivered to your home.
Click on the Red Vest Order Form link above and email it. Contact information is on the form
---
Have a question about our Arizona Elks State Association or about the Benevolent and Protective Order of Elks?