Congrats Arizona on our 5 star rating from the Grand Lodge for a second year in a row.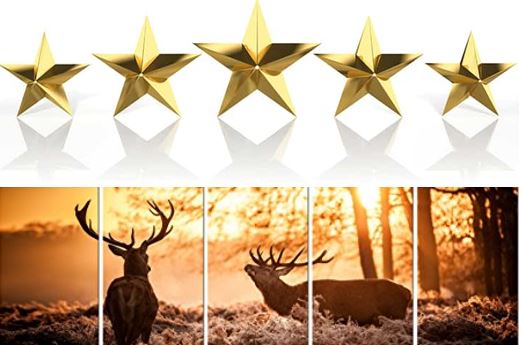 Welcome to the great state of Arizona, the home of one of the many wonders of the world, the Grand Canyon. AEA President Mike Murphy thanks all visitors for stopping by to see what our Association is doing.
Want access to the Restricted Area? Log in or Register for an account above.
To Register you must be a member in Benevolent and Protective Order of Elks. With this registration you will gain access to certain documents such as our AEA Directory, Monthly Newsletters, other things that are only privileged to our members.
                       *****  The AEA Annual Convention Form is now online click here —->> AEA 2019 Annual Convention Registration Form *****
Our State Major Projects are the Steele Children's Research Center at the University of Arizona and the Youth Camp in Globe, AZ.
Want information on how to join our Order or information about a Lodge near you! Click the here to inquire.
Click to see photos of your 2018-19 Arizona Elks Association Officers, Appointees, Grand Lodge Representatives, along with their spouses.
The State President's Motto:
Be An Elk Every Day!!

The State President's Monthly Message: 
March 2019
Fraternal Greetings Arizona Elks –
March is here – we'll see if the old adage is true – "In like a Lion, out like a Lamb".  Lodge elections are over and it is exciting for our Lodges to be preparing for the start of a New Fraternal Year.
HAPPY NEW YEAR ARIZONA LODGES. It will be a time of renewing excitement and new commitments to our Order. Your new focus will be calling out our tenants of our Order. My article this month will focus on the tenant of Brotherly Love.
My quote of the month comes from Audrey Hepburn who once said, "As you grow older you will discover that you have two hands.  One for helping yourself, the other for helping others".  To me these words exemplify Brotherly Love.  Brotherly Love – is a noun indicating a kindly and lenient attitude toward people and it can be synonymous with benevolence as an inclination to do kind or charitable acts.
For the hard work of the subordinate Lodges during their 2018-2019 I give a hearty applause and my undying thanks for the brotherly love you have demonstrated doing charitable work for Elkdom every day. Your devotion to each other and our causes has been evident as I travel around the state on your behalf.
I am extremely proud of your ongoing work for the Veterans, Children and communities in our State and I challenge you to keep up the good work. I want to give a special thank you to all Arizona Elks for their ongoing support of the Hoop Shoot. I am looking forward to cheering them on at the Regional Hoop Shoot for Area 7 in Las Vegas, Nevada on March 9th. I believe we will have good representation moving on to the National Shoot in Chicago for this year.
In the March Grand Lodge Newsletter there is a reference to the ENF annual report named the "Mighty Army" – check it out for interesting news in the final report from Lou Sulsberger, Past Grand Exalted Ruler of our Order who is the ENF Board Chairman.  The report is available at: https://www.elks.org/SharedElksOrg/enf/files/2018Chairmanletter.pdf
Now the broken record part – as usual I remind you of our goals for the coming year and we have one more month for the current officers to get us over the top – then the work transfers to new officer teams.   Remember our goals are: (1) Growth in Membership, (2) Supporting our Lodges, and (3) Increasing support to the Elks National Foundation to $10.00 per member.
We are deep into the home stretch with one inning left. I expect each of you to continue reaching out to delinquent members with a phone call this month as we have a few short days to bring them back and get the delinquency down.
We still have lots of work to do and I am proud to be working beside and for you.  Arizona Elks truly are the BPOE (Best People on Earth).
"BE AN ELK EVERYDAY"
Fraternally,
Mike Murphy, President
Arizona Elks Association
---
Online Forms
Check out our Online Forms page we've got set up. Maybe you'll find an easier way of sending data to the appropriate person in the Arizona Elks Association.
Elks Training
Take the Training Quiz # 7 Today! You will not be graded, however you will be able to grade yourself after submitting your answers. Please take the quiz today!
---
Arizona Elks Red Vest Order Form
If you're planning on heading to San Antonio for the 2018 Grand Lodge Convention order your RED VEST TODAY and show your Arizona Spirit and comradery.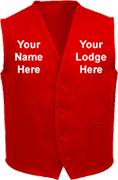 We offer the Arizona Elks Red Vests in sizes S, M, L, XL, and XXL. You can have your vest with or without a front pocket.
You have the option of Jerry Grimes from Kingman, picking up your vest for you, or you may have the vest delivered to your home.
Click on the Red Vest Order Form link above and email it. Contact information is on the form
---
Arizona Elks Show Their Support! 
The Elks of Arizona are proud to announce the next endorsed candidate for the prestigious position of Grand Exalted Ruler of Elkdom 2019 – 2020, is Robert Duitsman.  As many of you know, Robert and his wife Beth, are from California. 
To help show our support for Bob and for Area Seven an endorsement pin is available for purchase.  These pins are selling for one pin for $100.00 or two pins for $150.00.  In addition, with your participation you will receive an exclusive invitation to attend Bob and Beth's congratulatory reception on Monday July 1st in St. Louis.
Be the first in your Lodge to proudly wear Bob's endorsement pin at your next lodge meeting.  You may contact either your District Leader's to purchase pins or I may be reached either by email nukid@npgcable.com or by phone 928-753-5925.  Checks should be made payable to (CHEA) California Hawaii Elks Association.
Thank you in advance for your continued support for the programs of Elkdom.
Jerry Grimes, Special Deputy, Arizona Elks Association
---
Have a question about our Arizona Elks State Association or about the Benevolent and Protective Order of Elks?