Congrats Arizona on our 5 star rating from the Grand Lodge for a second year in a row.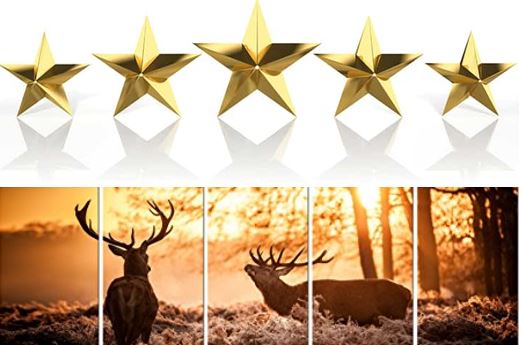 Welcome to the great state of Arizona, the home of one of the many wonders of the world, the Grand Canyon. AEA President Dan Snyder thanks all visitors for stopping by to see what our Association is doing.
Want access to the Restricted Area? Log in or Register for an account above.
To Register you must be a member in Benevolent and Protective Order of Elks. With this registration you will gain access to certain documents such as our AEA Directory, Monthly Newsletters, other things that are only privileged to our members.
***  The AEA Elks Training Quiz #8 is now online click here —->> Quiz #8 ***
***  The 2020 Grand Lodge Convention form for Baltimore is now online —->> Baltimore GL Convention Form  ***
*** The new Financial Reporting System committee (due to a resolution being passed at the GL Convention) is now online click here —->> Financial Reporting System  ***
Our State Major Projects are the Steele Children's Research Center at the University of Arizona and the Youth Camp in Globe, AZ.
Want information on how to join our Order or information about a Lodge near you! Click the here to inquire.
Click to see photos of your 2019-20 Arizona Elks Association Officers, Appointees, Grand Lodge Representatives, along with their spouses.
The State President's Motto:
"ELK'S ARE PATRIOTIC AMERICANS!"

The State President's Monthly Message: 
November 2019
My Fellow Arizona Elks,
Welcome to November. Snowbirds are returning and the holidays are just around the corner. Also, November is Veterans' Month and I am sure you will all be participating in various Veterans' recognition programs throughout the month.
As I am preparing this message, we have just concluded our Mid-term Convention. Many thanks to you all for your attendance and participation in our two-day meeting. Also, many thanks to PSP Lee Schwein and his committee for the excellent job they did in preparing and conducting our programs. A few observations that I would like to note:
First, we would like to thank all committee chairs for their cogent and brief reports. They contributed greatly to our ability to expeditiously move through our agendas.
Second, many thanks to Charyll McKean and her FRS committee for the conduct of her excellent workshop. As we know this is a timely topic and their instruction was eagerly received.
Third, we heard about a relatively new development in brother Rick Gathen's Grand Lodge Membership toolbox. As part of his grand Lodge membership development initiative, brother Rick has developed a banner program that our Lodges can display on their buildings or signboards alerting the community to the amount of money each individual Lodge has raised and returned to its community. The California – Hawaii Elks Association president, Tim Yeager, was a guest at our convention and issued a challenge to all our Arizona Elks Lodges. The challenge involves having a higher percentage of our Lodges participating in this program than they expect to experience in California – Hawaii. Toward this end, our Special Deputy, Jerry Grimes, is working with Grand Lodge to help all of our Lodges get the details they need to prepare their announcement banners. He, together with our State Membership Committee, will be communicating these details very shortly. I trust all of our Lodges will want to participate and let their communities know the benefit of the existence of their Lodge in general and becoming a member in particular.
Next, a clarification concerning our State Protocol contest judging. During the convention we recognized and complemented all our Lodges for their increased attention to protocol. We seem to be experiencing a high degree of excellent to outstanding protocol reports from our dignitaries as they visit our Lodges. As a result, we expect the likelihood of ties among the Lodges for top awards. We have settled on a Lodge's participation percentage in the Elks Training program to resolve these ties. Make no mistake every Lodge's protocol score will be based solely on its protocol performance. The Elks Training participation percentage is only involved in the case of protocol ties. As you know our Association strongly endorses both programs and the Lodge's participation percentage in Elks Training seems as good a way to resolve ties as any other.
Finally, our First Lady extends her sincere appreciation for the generosity exhibited by all our Lodges in their participation in donating to the children at the Steel Research Center. We had over two cargo loads of diapers, books, blankets etc. delivered to the hospital. Also, your First Lady asked particular attention be paid to the older children (6 to 13). The donations of gift cards, ear pods, and DVDs to this group of children was truly heartwarming. Again, many, many, many thanks to all of you for your generosity.
Now let us move through November remembering our veterans and preparing for December. Until our visit next month always remember Elks are Patriotic Americans and many thanks to all for all that you do.
"ELK'S ARE PATRIOTIC AMERICANS!"
Fraternally,

Dan Snyder, President
Arizona Elks Association
---
Online Forms
Check out our Online Forms page we've got set up. Maybe you'll find an easier way of sending data to the appropriate person in the Arizona Elks Association.
Elks Training
Take the Training Quiz # 8 Today! You will not be graded, however you will be able to grade yourself after submitting your answers. Please take the quiz today!
---
Arizona Elks Red Vest Order Form
If you're planning on heading to Baltimore for the 2020 Grand Lodge Convention order your RED VEST TODAY and show your Arizona Spirit and comradery.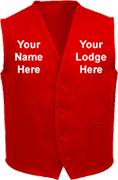 We offer the Arizona Elks Red Vests in sizes S, M, L, XL, and XXL. You can have your vest with or without a front pocket.
You have the option of Jerry Grimes from Kingman, picking up your vest for you, or you may have the vest delivered to your home.
Click on the Red Vest Order Form link above and email it. Contact information is on the form
---
Have a question about our Arizona Elks State Association or about the Benevolent and Protective Order of Elks?