Congrats Arizona on our 5 star rating from the Grand Lodge for a second year in a row.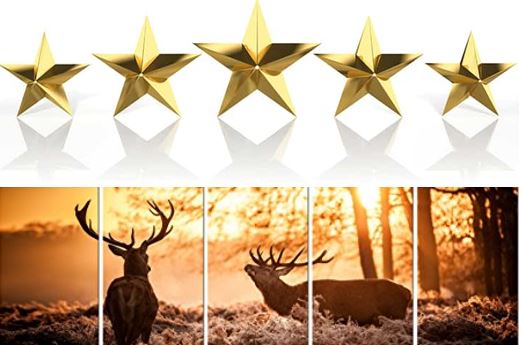 Welcome to the great state of Arizona, the home of one of the many wonders of the world, the Grand Canyon. AEA President Dan Snyder thanks all visitors for stopping by to see what our Association is doing.
Want access to the Restricted Area? Log in or Register for an account above.
To Register you must be a member in Benevolent and Protective Order of Elks. With this registration you will gain access to certain documents such as our AEA Directory, Monthly Newsletters, other things that are only privileged to our members.
*** The AEA Mid-Year Convention is now online click here —->> 2019 Midyear Convention Form  ***
***  The AEA Elks Training Quiz #8 is now online click here —->> Quiz #8 ***
*** The new Financial Reporting System committee (due to a resolution being passed at the GL Convention) is now online click here —->> Financial Reporting System  ***
Our State Major Projects are the Steele Children's Research Center at the University of Arizona and the Youth Camp in Globe, AZ.
Want information on how to join our Order or information about a Lodge near you! Click the here to inquire.
Click to see photos of your 2019-20 Arizona Elks Association Officers, Appointees, Grand Lodge Representatives, along with their spouses.
The State President's Motto:
"ELK'S ARE PATRIOTIC AMERICANS!"

The State President's Monthly Message: 
September 2019
My fellow Arizona Elks,
It hardly seems possible that another month has passed, but, in any event, welcome to September!! This month's arrival comes with the promise of cooler weather being a light at the end of the tunnel and soon the return of our snowbirds to our lodges. Welcome home to all of them.
Our visitations continue apace and both our vice president and myself want to thank all the lodges we have visited for their involvement in our meetings and the wonderful hospitality they have shared. All of us are very much looking forward to continuing our visits and sharing time with all of you. I encourage all Lodge members to communicate to your Exalted Ruler your desire to sit in on our afternoon meetings during the visitation. These meetings are very informative, and I feel, are mutually beneficial to our Association and your individual lodges.
I had come across an email from our Grand Lodge Membership and Marketing manager, Rick Gathen sharing some interesting statistics with us concerning our progress to this point in the year on our membership. It was encouraging to see that Arizona's delinquency rate was under the national average, however at 11.7% we all know that it is too high. All of us as members need to be mindful that our lodge needs our help in working on our delinquent members. Please check with your secretaries, identify fellow members on the delinquency list, and explore the possibility of utilizing your relationship (sponsorship) to help keep these members in the fold. At a minimum, try to find out why they are reluctant to renew, and share your findings with the Lodge. Remember that the loss of a current member is not only the loss of the member but also the money you have already invested in that individual.
As for new members, let us all stay focused on recruitment by selling all of the positive things we do as Elks as a primary selling feature. I would reference our Grand Lodge website and all the recruitment tools that brother Rick and his people have created for our use in this regard. Remember that our state membership chair Dianna Adams and her vice chairs stand ready to help and assist you in any way. Please feel free to contact them with any questions you may have. Keep in mind two years ago we shocked Grand Lodge and maybe surprised ourselves with a substantial membership gain in our state. We again achieved a membership increase in Arizona last year. With all of us continuing to exert a concerted effort I look forward to Arizona achieving this result for a third year in a row. What a great statement that would be for the work that all of you do.
One last point involves the change that is coming, to some extent already here, in our financial reporting responsibilities. You may have heard that our order approved a new procedure in communicating our financial results to the Grand Lodge. We have identified this process as the Financial Reporting System (FRS). The biggest change involves mapping accounts we use in the Lodge to the system that will report that information to the Grand Lodge for use by leadership in helping our local lodges. For those of you that are involved in this process in your individual lodges please be aware that we have an implementation team headed by Charyll McKean and she will be conducting a workshop at our Midterm Convention. I would strongly urge anyone directly involved in this process to attend as well as anyone who would like to know more about the program and what it will do.
This having been said, let us move forward through September. We look forward to our next visit and hopefully cooler weather. Many thanks to all of you for all that you do and until next month always remember: Elks are Patriotic Americans.
"ELK'S ARE PATRIOTIC AMERICANS!"
Fraternally,

Dan Snyder, President
Arizona Elks Association
---
Online Forms
Check out our Online Forms page we've got set up. Maybe you'll find an easier way of sending data to the appropriate person in the Arizona Elks Association.
Elks Training
Take the Training Quiz # 8 Today! You will not be graded, however you will be able to grade yourself after submitting your answers. Please take the quiz today!
---
Arizona Elks Red Vest Order Form
If you're planning on heading to San Antonio for the 2018 Grand Lodge Convention order your RED VEST TODAY and show your Arizona Spirit and comradery.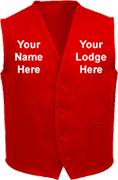 We offer the Arizona Elks Red Vests in sizes S, M, L, XL, and XXL. You can have your vest with or without a front pocket.
You have the option of Jerry Grimes from Kingman, picking up your vest for you, or you may have the vest delivered to your home.
Click on the Red Vest Order Form link above and email it. Contact information is on the form
---
Arizona Elks Show Their Support! 
The Elks of Arizona are proud to announce the next endorsed candidate for the prestigious position of Grand Exalted Ruler of Elkdom 2019 – 2020, is Robert Duitsman.  As many of you know, Robert and his wife Beth, are from California. 
To help show our support for Bob and for Area Seven an endorsement pin is available for purchase.  These pins are selling for one pin for $100.00 or two pins for $150.00.  In addition, with your participation you will receive an exclusive invitation to attend Bob and Beth's congratulatory reception on Monday July 1st in St. Louis.
Be the first in your Lodge to proudly wear Bob's endorsement pin at your next lodge meeting.  You may contact either your District Leader's to purchase pins or I may be reached either by email nukid@npgcable.com or by phone 928-753-5925.  Checks should be made payable to (CHEA) California Hawaii Elks Association.
Thank you in advance for your continued support for the programs of Elkdom.
Jerry Grimes, Special Deputy, Arizona Elks Association
---
Have a question about our Arizona Elks State Association or about the Benevolent and Protective Order of Elks?