Congrats Arizona on our 5 star rating from the Grand Lodge for a fifth year.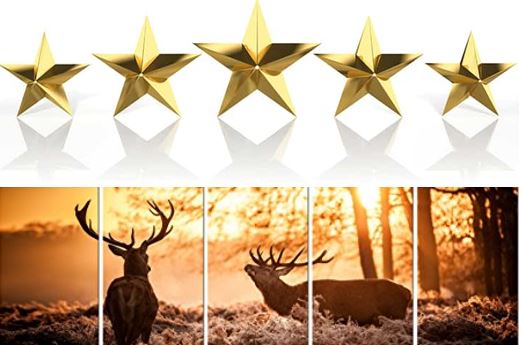 Welcome to the great state of Arizona, the home of one of the many wonders of the world, the Grand Canyon. AEA President Mike Weishan thanks all visitors for stopping by to see what our Association is doing.
Want access to the Restricted Area? Log in or Register for an account above.
To Register you must be a member in Benevolent and Protective Order of Elks. With this registration you will gain access to certain documents such as our AEA Directory, Monthly Newsletters, other things that are only privileged to our members.
*** The AEA Elks Training Quiz # 11 is now online click here —->> Quiz # 11 ***
Our State Major Projects are the Steele Children's Research Center at the University of Arizona and the Youth Camp in Globe, AZ.
Want information on how to join our Order or information about a Lodge near you! Click the here to inquire.
Click to see photos of your 2022-23 Arizona Elks Association Officers, Appointees, Grand Lodge Representatives, along with their spouses.
The State President's Motto:
""ELKDOM" it is in giving, that we receive."

The State President's Monthly Message:
June 2022
Members all:
Kathy and I would first of all like to say thank you to all of you for this tremendous opportunity to serve this wonderful organization as your State President and First Lady. We are so grateful. This also marks the first time ever that a member of Chandler Elks Lodge#2429 has been selected to this office. What an honor!
Wow! What a convention it was. I would like to thank Past State Presidents Lee Schwein, Rich Botkin, and Jimmy Davis for their parts in the installation of officers program. Great job gentlemen. We would also like to give a "special thank you" to our longtime friend and mentor over the many years, Past State President John James for his Grand Exalted Ruler roll and doing the Installation of the officers as well as giving me the Presidential oath. Thank you so much John.
To the Vice President's, State and Grand Lodge officers, lodge, district, and state committee chairs, thank you for taking a leadership role for this year.
A BIG Congratulations to Past State President Charyll McKean for an excellent job leading our State Association out of the "COVID year" and on to a successful 2021-2022.
Because of that, this year's leadership has a solid foundation to build on. Let's remember, the front line of this order is our Lodges. The lodge officers and members are the driving force in our success for now and for the future. I want to take this opportunity to thank all of you for your dedication and hard work towards that success.
My slogan this year is:
"ELKDOM" it is in giving, that we receive.
Giving is what we do. Many children, families, military personnel, veterans, 1st responders and our communities benefit from your "giving" .
And the smiles, handshakes, cards and letters, and thank yous are what we "receive". This slogan does not stop with Elkdom. It can also be displayed by you with your family, your social life, your place of worship, and the workplace as well. It sums up what ELKS are….
The (B)est (P)eople (O)n (E)arth !!
**God Bless**
Fraternally,

Mike Weishan, President
Arizona Elks Association
---
Online Forms
Check out our Online Forms page we've got set up. Maybe you'll find an easier way of sending data to the appropriate person in the Arizona Elks Association.
Elks Training
Take the Training Quiz # 11 Today! You will not be graded, however you will be able to grade yourself after submitting your answers. Please take the quiz today!
---
Arizona Elks Red Vest Order Form
If you're planning on heading to Atlanta for the 2022 Grand Lodge Convention order your RED VEST TODAY and show your Arizona Spirit and comradery.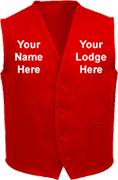 We offer the Arizona Elks Red Vests in sizes S, M, L, XL, and XXL. You can have your vest with or without a front pocket.
You have the option of Jerry Grimes from Kingman, picking up your vest for you, or you may have the vest delivered to your home.
Click on the Red Vest Order Form link above and email it. Contact information is on the form
---
Have a question about our Arizona Elks State Association or about the Benevolent and Protective Order of Elks?