Congrats Arizona on our 5 star rating from the Grand Lodge for a sixth year.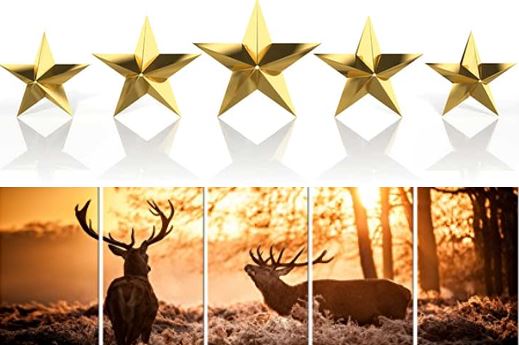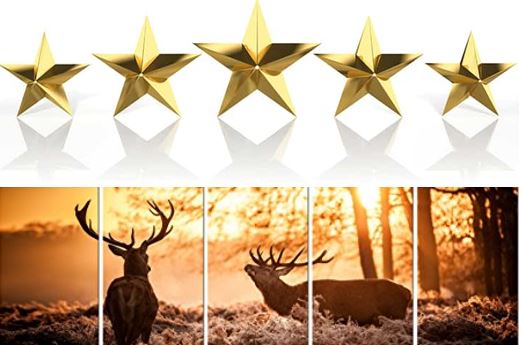 Welcome to the great state of Arizona, the home of one of the many wonders of the world, the Grand Canyon. AEA President Al Kayal thanks all visitors for stopping by to see what our Association is doing.
Want access to the Restricted Area? Log in or Register for an account above.
To Register you must be a member in the Benevolent and Protective Order of Elks. With this registration you will gain access to certain documents such as our AEA Directory, Monthly Newsletters, other things that are only privileged to our members.
**** The 108th Mid-Year Convention Form (20-22 Oct 23) is now on-line on the meetings committee page or click here ——>>> AEA Mid-year Convention Form Fillable ****
Our State Major Projects are the Steele Children's Research Center at the University of Arizona and the Youth Camp in Globe, AZ.
Want information on how to join our Order or information about a Lodge near you! Click the here to inquire.
Click to see photos of your 2023-24 Arizona Elks Association Officers, Appointees, Grand Lodge Representatives, along with their spouses.
The State President's Motto:
"Thanks, for Lending a Hand."

The State President's Monthly Message:
September 2023
Brother and Sister Elks,
Not too bad a Summer, right?
As the temps cool, the kids are back in school, and we welcome our members and visitors back into full-swing Lodge activities.
September is upon us with September 4, for many, marking the end of Summer. So, it is time to get back to work and the tasks of community service and the honor of patriotic endeavor that uniquely mark our Order. Elks Patriotism Week, beginning on September 10, is a painful yet respectful reminder of the tragic loss we all sustained, individually and collectively, on 9/11 twenty-two years ago. We recall the horrific events of that day and the ensuing wave of patriotism across our great land. Grand Lodge has developed a Patriotism Week Proclamation for general use. I encourage all Arizona Lodges to download the Proclamation from the following web address:
https://www.elks.org/grandlodge/fraternal/files/patriotismWeekProclamation.pdf
Have your local government official complete and certify the proclamation and post the proclamation in your Lodges for all members and guests to view. Finally, take a moment to recognize our Gold Star Mothers on the last Sunday in September. We owe a debt of gratitude to the mothers that have endured the ultimate sacrifice of a son/daughter in defense of our great nation.
Speaking of veterans, I received two formidable entries to the Grand Lodge Float Riding Contest from Arizona veterans. Best of luck to Coast Guard veteran Judi Beischel, Past Exalted Ruler, and current Exalted Ruler of Fountain Hills Lodge #2846 and to Army veteran Bruce Van Den Eng, Past Exalted Ruler, and current Exalted Ruler of Casas Adobes Lodge #2663.
I and my Vice-Presidents Sue Krausman (South), Hersh Eaton (North), JeRay Bellon (East) and Hank Thonnard (West) are in the process of visiting all Arizona Lodges. We are proud to have the opportunity of visiting with you, your Officers and members and listening to your marvelous stories of membership and service. Please remember that we are also there to lend a hand in most any facet of Lodge operation, without repercussion, if you desire. Please feel free to consult with any of us, regardless of the request.
The October Convention, scheduled for the days of October 20-22, 2023, will soon be upon us. You will find a fillable form, for your ease in completion, at arizonaelksassociation.org. Completed forms and checks are due to Past State President Lee Schwein no later than September 20, 2023. Grand Lodge Area7 Public Relations dynamo, Patrick Akes, and his charming wife, Deserie, will be our guests. Patrick, in collaboration with our AEA Public Relations and Membership Committees, is planning a blockbuster breakout session. Also, Grand Lodge Area 7 Business Practices Committee member Janet Leuer will be covering among other things, the major changes coming with respect to FRS (Financial Reporting System). Please remember that any Elk in good standing may register for and attend this Convention and all its sessions.
Don't forget to get your tickets for the Arizona Elks Major Projects Mid Year Raffle. The Kawasaki TERYX side by side is a great prize. Please help us support our Youth Camp, our $2.5 million dollar commitment to Steele and the youth of our communities.
May God bless our troops, our first responders, our families and all of you.
Thanks for Lending a Hand!
Fraternally,

Al Kayal, President
Arizona Elks Association
---
Online Forms
Check out our Online Forms page we've got set up. Maybe you'll find an easier way of sending data to the appropriate person in the Arizona Elks Association.
Elks Training
Take the Training Quiz # 11 Today! You will not be graded, however you will be able to grade yourself after submitting your answers. Please take the quiz today!
---
Arizona Elks Red Vest Order Form
If you're planning on heading to Minneapolis for the 2023 Grand Lodge Convention order your RED VEST TODAY and show your Arizona Spirit and comradery.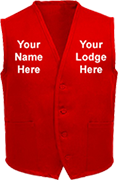 We offer the Arizona Elks Red Vests in sizes S, M, L, XL, and XXL. You can have your vest with or without a front pocket.
You have the option of Jerry Grimes from Kingman, picking up your vest for you, or you may have the vest delivered to your home.
Click on the Red Vest Order Form link above and email it. Contact information is on the form
---
* * * * Ladies * * * * Jewelry Project * * * * Update * * * *
Thank you AEA Ladies and friends for all the jewelry donated to the AEA Jewelry Project. At the May convention in Tempe I reported the following:
The Jewelry Project is under the guidance of the Past State President's Spouses
In one year we served over 1,100 children, patients of the six AEA Elks Clinics [our original clinic at the hospital, North Hills, Orange Grove, La Cholla, Glendale, Mesa] and the Steele Children's Hospital plus, three Clothe a Child events held in Yuma, Kearny and Chandler chose over 2,500 pieces of jewelry for their Mothers, Grandmothers, Nanas or favorite nurse.
This was accomplished without using any funding from AEA or Major Projects
For further information please contact me with questions at any time via [email protected] or phone 520-235-5598.
Thank You! It will make your heart swell with pride and accomplishment!
Diane Skorupski
---
Have a question about our Arizona Elks State Association or about the Benevolent and Protective Order of Elks?