Congrats Arizona on our 5 star rating from the Grand Lodge for a third year.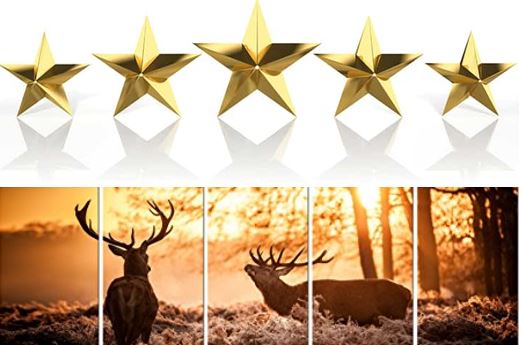 Welcome to the great state of Arizona, the home of one of the many wonders of the world, the Grand Canyon. AEA President Rich Botkin thanks all visitors for stopping by to see what our Association is doing.
Want access to the Restricted Area? Log in or Register for an account above.
To Register you must be a member in Benevolent and Protective Order of Elks. With this registration you will gain access to certain documents such as our AEA Directory, Monthly Newsletters, other things that are only privileged to our members.
*** The Grand Lodge Convention in Tampa, Florida Information and  Registration Form is posted to the Grand Lodge Headquarters Page***
*** The Arizona Elks Association will be having a mini Convention Registration Form can be found on the Meetings Committee Page Here  ***
***Arizona Elks Association COVID-19 Information Page Updated 15 Mar 21***
***  The AEA Elks Training Quiz # 10 is now online click here —->> Quiz # 10 ***
Our State Major Projects are the Steele Children's Research Center at the University of Arizona and the Youth Camp in Globe, AZ.
Want information on how to join our Order or information about a Lodge near you! Click the here to inquire.
Click to see photos of your 2020-21 Arizona Elks Association Officers, Appointees, Grand Lodge Representatives, along with their spouses.
The State President's Motto:
"ELK'S ARE MEANT TO SERVE!"

The State President's Monthly Message: 
May 2021
Members all:
Well, here it is, we have come full circle and we survived one of the most destructive years in modern history. But let us not dwell on the negatives but everything positive. It was put upon us, we dealt with it, got through it, and  now is the time to move on.
Enough said on that subject. There is a rumor running around out there that claims the AEA is going to have a May Convention. But wait, that is not a rumor, we are going to have a May Convention. It will take place at the Doubletree by Hilton in Tempe, Arizona on May 15th, and 16th. This was accomplished through the hard work of PSP Lee & Sunday Schwein and the meetings committee. It will be a shortened version,  but none the less, a convention. You should have received the registration form and returned it with your information. There will be a lot of activities during the two-day event.
On Friday May 14th, the Ritual Competition will take place starting at 0900 am and continue until all teams have performed. Team times will be posted, and I encourage everyone to attend and support all the Ritual Teams that have sacrificed their time to continue this tradition. On Saturday May 15th, the first business session will begin at 0800 am break for lunch and the second session will begin at 1:00 pm. Roll call of lodges will take place at the beginning of each session. The third and final session will be on Sunday May 16th starting at 0800- 11:00 am. Installation of the new AEA Officers will be the last order of business. In between those times we will have the reports from all the committees. As you can see we are actually putting what is normally a three-day convention into two, so please be on time to each session. There will be one evening dinner and that will be on Saturday evening May 15th, the theme is the fifties and sixties, and the dress code is of that time period or business casual. No cutoffs, shorts, tank tops or shower shoes.
We will have the honor of having our Grand Exalted Ruler Paul Ryan and his wife Stacey attending our convention, along with PGER Jim & Lucia Grillo. Both have been restricted  traveling, so it is a great honor to have them with us.
This being my last article as President of the Arizona Elks Association, JoAnn and I would like to take this opportunity to say thank you for the honor of serving such a great organization. As I have often said during our travels that our members are not only the "Best People On Earth" but also the unsung hero's that not only suffered their own losses but managed to help others in our communities during this crisis. May you stay healthy, happy, and safe during the coming year.
God Bless our troops, God Bless our First Responders, and God Bless America.
"ELK'S ARE MEANT TO SERVE!"
Fraternally,

Rich Botkin, President
Arizona Elks Association
---
Online Forms
Check out our Online Forms page we've got set up. Maybe you'll find an easier way of sending data to the appropriate person in the Arizona Elks Association.
Elks Training
Take the Training Quiz # 10 Today! You will not be graded, however you will be able to grade yourself after submitting your answers. Please take the quiz today!
---
Arizona Elks Red Vest Order Form
If you're planning on heading to Tampa for the 2021 Grand Lodge Convention order your RED VEST TODAY and show your Arizona Spirit and comradery.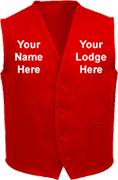 We offer the Arizona Elks Red Vests in sizes S, M, L, XL, and XXL. You can have your vest with or without a front pocket.
You have the option of Jerry Grimes from Kingman, picking up your vest for you, or you may have the vest delivered to your home.
Click on the Red Vest Order Form link above and email it. Contact information is on the form
---
Have a question about our Arizona Elks State Association or about the Benevolent and Protective Order of Elks?