Congrats Arizona on our 5 star rating from the Grand Lodge for a fifth year.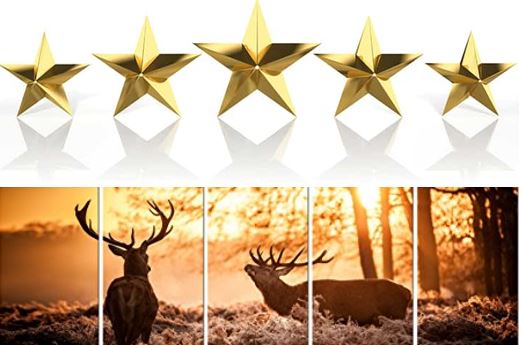 Welcome to the great state of Arizona, the home of one of the many wonders of the world, the Grand Canyon. AEA President Mike Weishan thanks all visitors for stopping by to see what our Association is doing.
Want access to the Restricted Area? Log in or Register for an account above.
To Register you must be a member in Benevolent and Protective Order of Elks. With this registration you will gain access to certain documents such as our AEA Directory, Monthly Newsletters, other things that are only privileged to our members.
*** The AEA Elks Training Quiz # 11 is now online click here —->> Quiz # 11 ***
Our State Major Projects are the Steele Children's Research Center at the University of Arizona and the Youth Camp in Globe, AZ.
Want information on how to join our Order or information about a Lodge near you! Click the here to inquire.
Click to see photos of your 2021-22 Arizona Elks Association Officers, Appointees, Grand Lodge Representatives, along with their spouses.
The State President's Motto:
"BE PROUD OF ELKDOM"

The State President's Monthly Message:
May 2022
Members all:
Hard to believe, but another AEA year is coming to an end. One of our last official functions prior to the May Convention will be visiting Chicago for the National Hoop Shoot finals, and cheering on Jaida Bosch, our winner in the girls 12-13 year old category, from Yuma Lodge #476.
This will be my last article as your President, and Mike Weishan will be taking over at the end of the May Convention. Please give him your support as I know he'll do a great job.
I would like to congratulate all the new officers for the 2022-2023 lodge year – thanks to all of you for stepping up and helping your Lodges continue their great work in your communities. All new Exalted Rulers, Leading Knights and Lodge Secretaries are required to attend the AEA Annual Convention held in Tempe on May 11-14, 2022 so I look forward to seeing all of you there. There will be lots of great information presented at the convention, and there will also be several seminars, including Drug Awareness hosted by our National Director Kent Gade, as well as an FRS Seminar that I understand will cover multiple topics.
Thanks to all of you for working on obtaining new members so that Arizona experienced the substantial membership gain this past lodge year – 4th Place in the nation – how great is that. And again, for anyone attending the Grand Lodge Convention in Atlanta, GA we should have a seating area close to the front based on this membership gain.
This has been a banner year for Elkdom in Arizona, thanks to the efforts of all of our great Arizona Elks. I want to give you all a heartfelt thanks for your support throughout this year.
Any Lodge that wishes to can participate in this year's Ritual Contest or a Past or current Exalted Ruler may participate in the new Eleven O'clock Toast Contest or the Flag Presentation Contest. Please contact your District Ritual Chairman if you wish to participate. Remember – Ritual can be fun, and it promotes camaraderie among your officers, and also helps to maintain officer progression. The winners of these contests will travel to Atlanta to represent Arizona in the National finals.
I hope all of you are receiving our AEA Newsletter via email – for anyone who wants it but is not receiving it, please contact me at charyll@ctmckean.com and I will see if I can help.
Remember – photos from all of our events are available to all Elk Members by logging on to the Arizona Elks website and clicking on "Members Documents & Manuals" and then "AEA Photographs 2021-2022". This link is also at the very bottom of the "Committees" page as well.
I hope all of you stay safe, both health wise and in your travels.
From Tim and I, best wishes to each and every Arizona Elk – and we are very proud to have served as AEA President and First Gent!
Remember — Be Proud of Elkdom
God bless everyone – until next month – – – – –
"BE PROUD OF ELKDOM"
Fraternally,

Charyll McKean, President
Arizona Elks Association
---
Online Forms
Check out our Online Forms page we've got set up. Maybe you'll find an easier way of sending data to the appropriate person in the Arizona Elks Association.
Elks Training
Take the Training Quiz # 11 Today! You will not be graded, however you will be able to grade yourself after submitting your answers. Please take the quiz today!
---
Arizona Elks Red Vest Order Form
If you're planning on heading to Atlanta for the 2022 Grand Lodge Convention order your RED VEST TODAY and show your Arizona Spirit and comradery.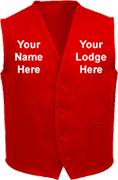 We offer the Arizona Elks Red Vests in sizes S, M, L, XL, and XXL. You can have your vest with or without a front pocket.
You have the option of Jerry Grimes from Kingman, picking up your vest for you, or you may have the vest delivered to your home.
Click on the Red Vest Order Form link above and email it. Contact information is on the form
---
Have a question about our Arizona Elks State Association or about the Benevolent and Protective Order of Elks?