Congrats Arizona on our 5 star rating from the Grand Lodge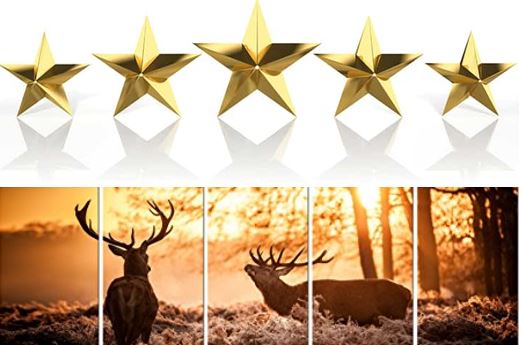 Welcome to the great state of Arizona, the home of one of the many wonders of the world, the Grand Canyon. AEA President Mike Murphy thanks all visitors for stopping by to see what our Association is doing.
Want access to the Restricted Area? Log in or Register for an account above.
The 2018 Mid Year Convention Form is now uploaded. Click here to download the form. You can also go to the Meetings Committee page to download also.
To Register you must be a member in Benevolent and Protective Order of Elks. With this registration you will gain access to certain documents such as our AEA Directory, Monthly Newsletters, other things that are only privileged to our members.
Our State Major Projects are the Steele Children's Research Center at the University of Arizona and the Youth Camp in Globe, AZ.
Want information on how to join our Order or information about a Lodge near you! Click the here to inquire.
Click to see photos of your 2018-19 Arizona Elks Association Officers, Appointees, Grand Lodge Representatives, along with their spouses.
The State President's Motto:
Be An Elk Every Day!!

The State President's Monthly Message: 
October 2018
Greeting Arizona Elks,
The first of the Clinics hosted by the District Deputies were held in August and the Vice Presidents and I are conducting Official Visits to each Lodge.  Exalted Rulers, Lodge Secretaries and members of the Lodges within the Arizona Elks Association have had the opportunity to meet with the DDs, VPs and me to share the good work they are doing and to learn of important news within the State and from Grand Lodge. I hope these meetings are informative and they assist Lodges with mapping out plans for their local and community programs.
The AEA has grown into a great ambassador of our Programs because members do what is needed in our lodges and local communities to help them thrive.  We will remain great ambassadors as long as we continue to demonstrate our commitment to community responsibility.  I applaud your hard work and am confident you will keep the spirit of community engagement as one your highest priorities.
It's hard for me to believe that October is here and our mid-year convention is only a few weeks away.  I look forward to seeing you then and to sharing our successes so far, this fraternal year.  As we move into the last quarter of 2018 I ask you to make a special commitment to activities that are coming up that are important to the programs we support that are part of the cornerstones of our Order. Just a quick reminder to drop off your donations to the Social Welfare room early so that everyone can get an early look at the interesting and unique baskets that are donated to support our Social Welfare Programs.
Veterans Day is just around the corner and I am proud that our local Veterans programs will be high on our priority list as each of us celebrate our Veteran's service and sacrifice on November 1, 2018.  Just a bit of history about Veterans Day – Veterans Day originated as "Armistice Day" on the anniversary of the end of WWI on the 11th hour of the 11th day of the 11th month in the year 1918.  Veterans Day honors all American veterans (living or dead) but is especially intended to give thanks to living veterans who served their country honorably during war or peacetime.  I am proud that we uphold our promise that so long as there are Veterans the Elks will not forget them.
Quote of the Month "As we express our gratitude, we must never forget that the highest appreciation is not to utter words, but to live by them". John F. Kennedy
Another of our customs is fast approaching.  On the first Sunday of December we will honor all members of our order who have died.  Although in many lodges the practice has become more general, on this day we remember those who have passed and honor their contributions to our Lodges and commemorate their good deeds.  Early in our history the remembrance was a voluntary custom among Elks for the Subordinate Lodges to conduct a formal service in tribute to a brother who had died. With the growth of the Order this is a mandated program rather than a custom.  The program remains an appealing sentiment of tribute to both service and tradition. The Memorial Service may be conducted in the Lodge room for members only; but it is often observed as a public ceremony with a program of special music and other appropriate features as a living tribute to individuals who are linked to each of us who now carry on our in their absence. I encourage each of you to participate.
Quiz of the month – My wife has found that cookbooks often contain a hidden treasure.  She found a treasure in a cookbook on one of our official visits this month.  The question is: What Arizona Lodge has a recipe involving elephant and rabbit meat?   Answer to come in the November State Newsletter – if you are from this Lodge – mum is the word for you.
Thank you for supporting the 1st Lady's fall fundraiser to honor Arizona Veterans.  Continued donations are welcome through October. Your support and generosity are greatly appreciated. Deb will be providing an update at the mid-year convention that you will be interested in hearing.
Now the broken record part – As usual I remind us of our goals for this year are:
1. Growth in Membership – last year you got us committed to +1 so my goal for each Lodge this year is +2. I am counting on you to see that we get this done.
2. Supporting our Lodges – we are in the business of growing our Lodges and strengthening support to local communities.
3. Increasing support to the Elks National Foundation to $10.00 per member.
In closing, I continue to be thankful for your individual service to our Order and for your continuing commitment to the tenants of our Order in Charity, Justice, Brotherly Love and Fidelity.  We still have lot of work to do and I am proud to be working beside and for you.
Remember that the General Election Day is November 6, 2018.
"BE AN ELK EVERYDAY"
Fraternally,
Mike Murphy, President
Arizona Elks Association
---
Online Forms
Check out our Online Forms page we've got set up. Maybe you'll find an easier way of sending data to the appropriate person in the Arizona Elks Association.
Elks Training
Take the Training Quiz # 7 Today! You will not be graded, however you will be able to grade yourself after submitting your answers. Please take the quiz today!
---
Arizona Elks Red Vest Order Form
If you're planning on heading to San Antonio for the 2018 Grand Lodge Convention order your RED VEST TODAY and show your Arizona Spirit and comradery.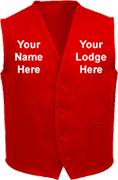 We offer the Arizona Elks Red Vests in sizes S, M, L, XL, and XXL. You can have your vest with or without a front pocket.
You have the option of Jerry Grimes from Kingman, picking up your vest for you, or you may have the vest delivered to your home.
Click on the Red Vest Order Form link above and email it. Contact information is on the form
---
Have a question about our Arizona Elks State Association or about the Benevolent and Protective Order of Elks?