Congrats Arizona on our 5 star rating from the Grand Lodge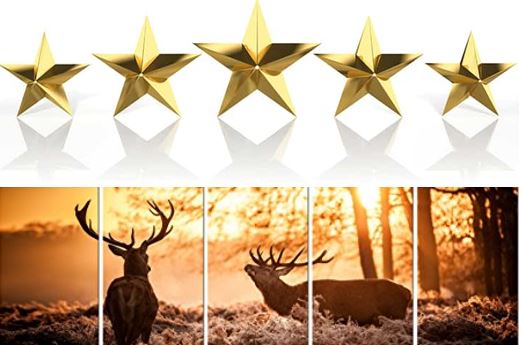 Welcome to the great state of Arizona, the home of one of the many wonders of the world, the Grand Canyon. AEA President Mike Murphy thanks all visitors for stopping by to see what our Association is doing.
Want access to the Restricted Area? Log in or Register for an account above.
To Register you must be a member in Benevolent and Protective Order of Elks. With this registration you will gain access to certain documents such as our AEA Directory, Monthly Newsletters, other things that are only privileged to our members.
Our State Major Projects are the Steele Children's Research Center at the University of Arizona and the Youth Camp in Globe, AZ.
Want information on how to join our Order or information about a Lodge near you! Click the here to inquire.
Click to see photos of your 2018-19 Arizona Elks Association Officers, Appointees, Grand Lodge Representatives, along with their spouses.
The State President's Motto:
Be An Elk Every Day!!

The State President's Monthly Message: 
December 2018
Happy Holidays Arizona Elks,
The season of giving is now upon us and my update for this month will focus on the first cardinal  principal of our Order – "Charity".  As the Holiday season approaches, I am pausing for a moment to reflect on the many ways the individual Elks and Lodges across our State work to lessen the burdens of those among us in need.  We demonstrate the generous and charitable spirit of the great heart of Elkdom within our membership by:
Charitable giving to children and families in need,
Supporting programs and providing drug awareness resources as well as scholarships to develop and foster talents of the next generation,
Honoring our commitment to veterans,
Supporting needs in our local communities, and
Assisting those affected by natural disaster
These good works, given from the heart, throughout the year take on special emphasis during the Season of Giving.  The boundless charity of our programs demonstrates that selfless giving as nothing out of the ordinary for us as Elks – because for us, this spirit of giving is the very essence of Elkdom.
Even as the Eve of Christmas approaches there remains strife throughout the world, but for us we see a brightness and a happiness in the hearts and souls of people throughout our great State, placed there by the goodness and generosity of our works of charity.  Our individual yearning is for peace and prosperity this season of Christmas, and for us there is greater hope and a greater love of man because of our charitable foundations.
Quote for the Month – "We make a living by what we get but we make a life by what we give." Winston Churchill
Remember – Grand Lodge Mandated Memorial Services will be performed at each Lodge on Sunday, December 2, 2018.
I know that you are working hard to keep my promise of +2 in membership, ENF per capita state-wide at $10.00 and growing our lodges. Let me know how I can help.
2019 is fast approaching and Hoop Shoot season is upon us. I look forward to seeing you cheering on our "kids" at the District Shoots.  We have so much work to do and I am proud to be working along-side and with you.
As your President and First Lady, Deb and we wish you and your family a blessed and joyous Christmas and a prosperous, safe and Happy New Year.
"BE AN ELK EVERYDAY"
Fraternally,
Mike Murphy, President
Arizona Elks Association
---
Online Forms
Check out our Online Forms page we've got set up. Maybe you'll find an easier way of sending data to the appropriate person in the Arizona Elks Association.
Elks Training
Take the Training Quiz # 7 Today! You will not be graded, however you will be able to grade yourself after submitting your answers. Please take the quiz today!
---
Arizona Elks Red Vest Order Form
If you're planning on heading to San Antonio for the 2018 Grand Lodge Convention order your RED VEST TODAY and show your Arizona Spirit and comradery.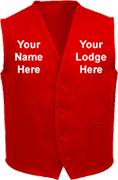 We offer the Arizona Elks Red Vests in sizes S, M, L, XL, and XXL. You can have your vest with or without a front pocket.
You have the option of Jerry Grimes from Kingman, picking up your vest for you, or you may have the vest delivered to your home.
Click on the Red Vest Order Form link above and email it. Contact information is on the form
---
Arizona Elks Show Their Support! 
The Elks of Arizona are proud to announce the next endorsed candidate for the prestigious position of Grand Exalted Ruler of Elkdom 2019 – 2020, is Robert Duitsman.  As many of you know, Robert and his wife Beth, are from California. 
To help show our support for Bob and for Area Seven an endorsement pin is available for purchase.  These pins are selling for one pin for $100.00 or two pins for $150.00.  In addition, with your participation you will receive an exclusive invitation to attend Bob and Beth's congratulatory reception on Monday July 1st in St. Louis.
Be the first in your Lodge to proudly wear Bob's endorsement pin at your next lodge meeting.  You may contact either your District Leader's to purchase pins or I may be reached either by email nukid@npgcable.com or by phone 928-753-5925.  Checks should be made payable to (CHEA) California Hawaii Elks Association.
Thank you in advance for your continued support for the programs of Elkdom.
Jerry Grimes, Special Deputy, Arizona Elks Association
---
Have a question about our Arizona Elks State Association or about the Benevolent and Protective Order of Elks?