Congrats Arizona on our 5 star rating from the Grand Lodge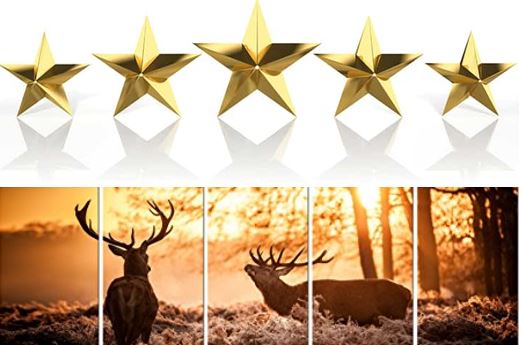 Welcome to the great state of Arizona, the home of one of the many wonders of the world, the Grand Canyon. AEA President Mike Murphy thanks all visitors for stopping by to see what our Association is doing.
Want access to the Restricted Area? Log in or Register for an account above.
To Register you must be a member in Benevolent and Protective Order of Elks. With this registration you will gain access to certain documents such as our AEA Directory, Monthly Newsletters, other things that are only privileged to our members.
Our State Major Projects are the Steele Children's Research Center at the University of Arizona and the Youth Camp in Globe, AZ.
Want information on how to join our Order or information about a Lodge near you! Click the here to inquire.
Click to see photos of your 2018-19 Arizona Elks Association Officers, Appointees, Grand Lodge Representatives, along with their spouses.
The State President's Motto:
Be An Elk Every Day!!

The State President's Monthly Message: 
November 2018
Greeting Arizona Elks,
The first five months of 2018 are a testament to the amazing things that the AEA, our Lodges and Members have accomplished for our communities and the Order we serve. When it comes to planning for success, I am proud that our actions speak as loudly as our words. Thank you to all of the members who, without fail continue to ask "what do you need and how can I help".  You are truly the Best People on Earth, are answering my call for being an Elk Every Day and are working hard to promote and practice the four cardinal virtues of Charity, Justice, Brotherly Love and Fidelity in your Lodges and in your daily life.
I am pleased to report that we had a successful mid-year meeting, reports were informative, I am pleased that we are making good progress toward meeting our goals and supporting our programs.  The AEA continued support of AEMP and Social Welfare continues to make me proud. Thank you to those of you who attended to share in the business of the Association and to enjoy fellowship and laughter as a part of the AEA Team. The hospitality of the Double Tree staff was outstanding, it was a treat to be greeted with welcoming shirts worn by the staff and the food was excellently prepared and served.  We are very pleased that the weather cooperated for our welcoming Luau event to allow for our Hawaiian Entertainment.  I want to shout out a special thanks to PSP Lee Schwein and his wife Sunday for the hard work and support from the Meetings Committee.
The support received for the 1st Ladies Fall Fundraiser has been truly amazing. We were proud to share that donations almost doubled the original goal of $6,500.00.  Donations are being distributed in the next few weeks and a final report will be broadly reported and shared. Deb sends her heartfelt thanks for the generous donations from across the member Lodges.  Job well done – Arizona Elks.
It is hard to believe almost half of the year is history. As Arizona Elks we have just over six months to make this a banner year for our State.  To meet our membership goal of +2 we need our members to take up the challenge. This challenge isn't just the officers' job, but for every member in each lodge! It will take each of us working together and deciding to get involved in turning our membership into a plus! Please start telling our story to your neighbors and friends. I know we can do this.
Other goals to keep in mind are supporting our Lodges – we are in the business of growth and meeting the AEA per capita goal of $10.00.
Answer to the quiz from last month – the Ajo Elks Ladies Cookbook publishes a recipe for Elephant Stew on page 73. The Cookbook is available for purchase from the Lodge.
Quote of the month – "Our debt to the heroic men and valiant women in the service of our country can never be repaid. They have earned our undying gratitude. America will never forget their sacrifices."  Harry S. Truman.  November is Veteran's month and I look forward to learning of how we celebrate our Veterans across our State to honor their service.
Remember – General election day is November 6, 2018 and the Grand Lodge Mandated Memorial Services at our Lodges will be performed on Sunday, December 2, 2018.
In closing I again thank you for your individual service to our Lodges, the AEA and our Order.  We still have work to do and I continue to be proud to be working for and beside you.
"BE AN ELK EVERYDAY"
Fraternally,
Mike Murphy, President
Arizona Elks Association
---
Online Forms
Check out our Online Forms page we've got set up. Maybe you'll find an easier way of sending data to the appropriate person in the Arizona Elks Association.
Elks Training
Take the Training Quiz # 7 Today! You will not be graded, however you will be able to grade yourself after submitting your answers. Please take the quiz today!
---
Arizona Elks Red Vest Order Form
If you're planning on heading to San Antonio for the 2018 Grand Lodge Convention order your RED VEST TODAY and show your Arizona Spirit and comradery.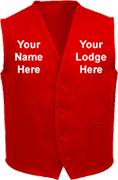 We offer the Arizona Elks Red Vests in sizes S, M, L, XL, and XXL. You can have your vest with or without a front pocket.
You have the option of Jerry Grimes from Kingman, picking up your vest for you, or you may have the vest delivered to your home.
Click on the Red Vest Order Form link above and email it. Contact information is on the form
---
Arizona Elks Show Their Support! 
The Elks of Arizona are proud to announce the next endorsed candidate for the prestigious position of Grand Exalted Ruler of Elkdom 2019 – 2020, is Robert Duitsman.  As many of you know, Robert and his wife Beth, are from California. 
To help show our support for Bob and for Area Seven an endorsement pin is available for purchase.  These pins are selling for one pin for $100.00 or two pins for $150.00.  In addition, with your participation you will receive an exclusive invitation to attend Bob and Beth's congratulatory reception on Monday July 1st in St. Louis.
Be the first in your Lodge to proudly wear Bob's endorsement pin at your next lodge meeting.  You may contact either your District Leader's to purchase pins or I may be reached either by email nukid@npgcable.com or by phone 928-753-5925.  Checks should be made payable to (CHEA) California Hawaii Elks Association.
Thank you in advance for your continued support for the programs of Elkdom.
Jerry Grimes, Special Deputy, Arizona Elks Association
---
Have a question about our Arizona Elks State Association or about the Benevolent and Protective Order of Elks?