Congrats Arizona on our 5 star rating from the Grand Lodge for a second year in a row.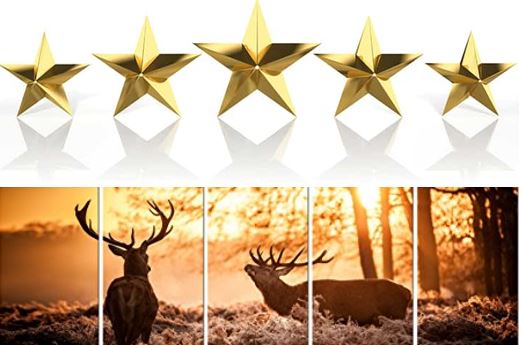 Welcome to the great state of Arizona, the home of one of the many wonders of the world, the Grand Canyon. AEA President Rich Botkin thanks all visitors for stopping by to see what our Association is doing.
Want access to the Restricted Area? Log in or Register for an account above.
To Register you must be a member in Benevolent and Protective Order of Elks. With this registration you will gain access to certain documents such as our AEA Directory, Monthly Newsletters, other things that are only privileged to our members.
***Mid-Year Convention News from the Meetings Committee***
***Arizona Elks Association COVID-19 Information Page***
***  The AEA Elks Training Quiz # 9 is now online click here —->> Quiz # 9 ***
Our State Major Projects are the Steele Children's Research Center at the University of Arizona and the Youth Camp in Globe, AZ.
Want information on how to join our Order or information about a Lodge near you! Click the here to inquire.
Congratulations Rich Botkin on being installed as the AEA State President. Click to see photos of your 2020-21 Arizona Elks Association Officers, Appointees, Grand Lodge Representatives, along with their spouses.
The State President's Motto:
"ELK'S ARE MEANT TO SERVE!"

The State President's Monthly Message: 
August 2020
Members all:
I hope this finds everyone safe, healthy, and happy. We are entering the last days of the summer months and things have not improved. We still find ourselves playing catch up or struggling to stay afloat. As I traveled throughout the state and talk to members about the situation we are in I keep hearing the same things. Mostly they are concerned with the Lodges financial position, membership, safety, and  the well-being of their members.
All of these are important concerns and rightfully so. Some feel their Lodges are being pulled in many different directions at the same time. There are many things that your Lodge can undertake to help ease the crisis. Please remember that help is only a phone call away. We are here to help anyone, anytime, anywhere. We are in this together and we find our way out of this crisis together.
To update everyone on what has happened around the State and the Association.
With the cancellation of the Grand Lodge Session on July 8th the Grand Exalted Ruler for the year 2020-2021 Paul R Ryan of Willmar Mn Lodge # 952 was elected by Resolution as adopted by the Corporation. Also, on that same day via a conference call our four District Deputy Grand Exalted Rulers were installed by PGER Louis J. Grillo. I am proud to announce they are as follows in no certain order Janet Leuer, North District Jerome Lodge # 1361, Roger Ehrlich, West District from Sun City Lodge # 2559, Ralph Henderson, East District from Apache Junction Lodge # 2349, and Richard Ross, South District from Douglas Lodge # 955. They are all deserving Elks who have earned their positions by hard work and dedication to the order. When you see them please extend a hardy congratulations? They have also offered their help in anyway possible within their districts, please reach out to them
We are meeting with the Doubletree by Hilton hotel staff and try to reach a solution for our mid-year convention in October, At this time it is still being scheduled so we must make plans to proceed with it, We will keep you in the loop as to what we are planning. Please be patient. Also, our annual golf tournament is still on for September 12 and 13th. Please sign up to play or to sponsor a tee box or donate something.
I wish everyone to stay safe and healthy during these difficult times. God Bless our troops, God Bless our First Responders, and God Bless America.
"ELK'S ARE MEANT TO SERVE!"
Fraternally,

Rich Botkin, President
Arizona Elks Association
---
Online Forms
Check out our Online Forms page we've got set up. Maybe you'll find an easier way of sending data to the appropriate person in the Arizona Elks Association.
Elks Training
Take the Training Quiz # 9 Today! You will not be graded, however you will be able to grade yourself after submitting your answers. Please take the quiz today!
---
Arizona Elks Red Vest Order Form
If you're planning on heading to Baltimore for the 2020 Grand Lodge Convention order your RED VEST TODAY and show your Arizona Spirit and comradery.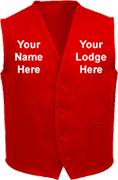 We offer the Arizona Elks Red Vests in sizes S, M, L, XL, and XXL. You can have your vest with or without a front pocket.
You have the option of Jerry Grimes from Kingman, picking up your vest for you, or you may have the vest delivered to your home.
Click on the Red Vest Order Form link above and email it. Contact information is on the form
---
Have a question about our Arizona Elks State Association or about the Benevolent and Protective Order of Elks?