Congrats Arizona on our 5 star rating from the Grand Lodge for a second year in a row.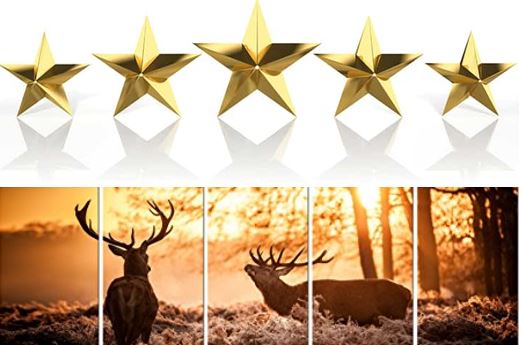 Welcome to the great state of Arizona, the home of one of the many wonders of the world, the Grand Canyon. AEA President Dan Snyder thanks all visitors for stopping by to see what our Association is doing.
Want access to the Restricted Area? Log in or Register for an account above.
To Register you must be a member in Benevolent and Protective Order of Elks. With this registration you will gain access to certain documents such as our AEA Directory, Monthly Newsletters, other things that are only privileged to our members.
***  The AEA Elks Training Quiz #8 is now online click here —->> Quiz #8 ***
Our State Major Projects are the Steele Children's Research Center at the University of Arizona and the Youth Camp in Globe, AZ.
Want information on how to join our Order or information about a Lodge near you! Click the here to inquire.
Click to see photos of your 2019-20 Arizona Elks Association Officers, Appointees, Grand Lodge Representatives, along with their spouses.
The State President's Motto:
Be An Elk Every Day!!

The State President's Monthly Message: 
June 2019
As we begin our monthly visits, let me start by again thanking you all for the flattering honor of allowing Mary and I to serve you and our great organization as your President and First Lady. As promised previously, we will both do our utmost to try to be worthy of your confidence.
As I write this Mary and I are on our way to attend the California-Hawaii Elks convention and are facing a short deadline to get this to you. As a result, and inasmuch as a number of you had requested a copy of our Acceptance Remarks at last week's convention, I have captured the same below as the subject matter of this month's visit. I hope you'll find the reading worthwhile and I look forward to next month's visit.
ACCEPTANCE REMARKS
My fellow members and our guests with your indulgence I would like to share a few comments of introduction and thanks and briefly recap our outlook for the coming year.
First of all, many thanks to all of you for extending your stay at this convention and being part of this installation. Sharing in the changing of the guard means an awful lot to all of us especially the new administration and we thank you all for spending the additional time to be a part of it and making it a special day.
Also, many thanks to brother Homer Sylvers and his installing officers. Most of you probably do not know but Brother Homer and myself share the same Exalted Ruler class of 1985-86, and brother Homer it was an honor to have you serve as our installing grand along with Brothers Jerry Grimes, Al Skorupski and Jimmy Davis and Lee Schwein. Thank you all for assisting in our installation.
Further I want to thank our baby Lodge Raceway # 2852, of which I am a proud member, for the flattering demonstration they conducted during the program. Would the participating members of Raceway please stand – as a personal favor can I ask we all recognize them with a round of applause for their enhancement of our program?
Before going further, lest I forget, I would like to thank and introduce the person who supports all I try to do in Elkdom your First Lady this year and mine for almost 50 years my wife Mary -Mary would you wave to the crowd please thank you. (Introduce the Family if present).
Most certainly I want to thank the Past Presidents of our great Association both for their counsel and guidance and for the privilege of allowing me to speak to you today. I have consistently been the recipient of their support and advice and have always appreciated their help. I would especially like to recognize Past Presidents Richard Conway and Jack Lawrence for their tutelage as my district leaders for all my time in Arizona, and a special thank you posthumously to Brother Charlie Serventi who counseled me through three years as one of his DDGER's.
As important, I would like to thank all of you my fellow members in our great association for the honor and privilege to serve as your President for the coming year. It is truly a day of heady wine for Mary, myself and our family, and it is a flattering pleasure, privilege and honor to serve.  Mary and I promise to work diligently in the coming year to be worthy of your confidence
As we go forward this year, there are six areas that I would like to keep in focus.
The first is membership. Two years ago, we surprised Grand Lodge and to some extent maybe even ourselves in posting a substantial membership gain. This past year we again posted an additional membership increase.  Keeping all of that in mind, I would like to stress commitment to our +1program and the goal of gaining in membership in all our lodges, and again, as a state, show a substantial gain for our order. Our State Chair Diana Adams and her vice chairs stand ready to assist in any way they can, but keep in mind that membership is an obligation we all have in our lodges.
Next, I would like to see each Lodge focus on a specific need that they can fill in their communities. Encourage your membership to help in identifying specific areas where Elks can make a difference.  During the process, always keep in mind the Elks National Foundation grants as part of your program and seek a special way in which you can leave your community wood piles taller than you find them.
As regards our Elks national foundation program, I would like to establish a per capita goal of $8.75 for the coming year. This is a mild stretch goal over the generosity shown by the membership last year, but I feel with the work Jack Baillargeon and his Vice Chairs as well as the commitment and generosity of our lodges it is very achievable.
Our major project program has seen significant growth under excellent leadership over the past years. I challenge all of our lodges to continue that growth with an average per capita increase of $10.00 from all sources. We have a very active board of directors and with the help of all of the committees in our lodges and the generosity of our members I'm confident we can continue the excellent support for both the Steel Research Center and support for Tom and Judy Miller and their many volunteers in the operation of our camp.
In the area of Veterans Services we are blessed in this association with leadership that is not only credentialed in our Elks Association but also in the state of Arizona and with the VA. If you attended the opening session of our convention you heard of the commitment of this leadership. Brothers Gary Drumheller, Henry Brown, Bill Carr and David Gnuschke along with Mary Schafer and their colleagues are an excellent source of support for all of our lodges. So, if you feel you need to rebuild, reorganize, or simply rejuvenate the Veterans Program in your lodge this committee is an excellent source of support and guidance. I urge you to feel free to contact them for help.
The last, but for me most certainly not the least, area of focus I would identify, for lack of a better term, as the patriotic education of our youth. You know, if Pres. Ronald Reagan wasn't the first to warn us, he was certainly among the most eloquent when he reminded, and I quote:
"Freedom is never more than one generation from extinction. We cannot pass it along in the bloodstream. The only way the next generation can experience the freedoms we have known is if we fight for it, defend it, protect it, and then hand it off to them with the well taught lessons of how they in their lifetime must do the same."
My fellow members and our guests I believe we have all encountered, to varying degrees, the extent to which reconstruction historians have invaded our schools and educational institutions teaching our youth that they should be ashamed of their heritage and apologize for their citizenship. Hardly the well taught lessons to which President Reagan referred.
I believe it is incumbent on all of us to seek creative ways to marry our disciplines of Americanism and Youth Activities and join organizations like Hillsdale College, Wall Builders and The Heritage Institute in promulgating the real story that is the proud heritage of our great country. I've already witnessed some of our lodges, whether consciously or unconsciously, working toward this end. For instance, Phoenix 335 and Wickenburg 2160 in working with our youth have also rejuvenated the Antlers program and introduced our youth to Elkdom in the process.
Still I have witnessed other lodges modify our Flag Day ritual and take it into our elementary and junior high schools where the story and pageantry of the flags have focused the students attention on the history and proud message of the Response.
I believe this effort is truly worthy of the attention of the Benevolent and Protective Order of Elks because, after all, Elks are patriotic Americans. And Elks are patriotic Americans will serve as the motto and theme of our coming year.
With this said we begin.
"ELK'S ARE PATRIOTIC AMERICANS!"
Fraternally,

Dan Snyder, President
Arizona Elks Association
---
Online Forms
Check out our Online Forms page we've got set up. Maybe you'll find an easier way of sending data to the appropriate person in the Arizona Elks Association.
Elks Training
Take the Training Quiz # 8 Today! You will not be graded, however you will be able to grade yourself after submitting your answers. Please take the quiz today!
---
Arizona Elks Red Vest Order Form
If you're planning on heading to San Antonio for the 2018 Grand Lodge Convention order your RED VEST TODAY and show your Arizona Spirit and comradery.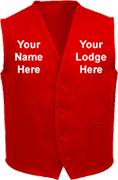 We offer the Arizona Elks Red Vests in sizes S, M, L, XL, and XXL. You can have your vest with or without a front pocket.
You have the option of Jerry Grimes from Kingman, picking up your vest for you, or you may have the vest delivered to your home.
Click on the Red Vest Order Form link above and email it. Contact information is on the form
---
Arizona Elks Show Their Support! 
The Elks of Arizona are proud to announce the next endorsed candidate for the prestigious position of Grand Exalted Ruler of Elkdom 2019 – 2020, is Robert Duitsman.  As many of you know, Robert and his wife Beth, are from California. 
To help show our support for Bob and for Area Seven an endorsement pin is available for purchase.  These pins are selling for one pin for $100.00 or two pins for $150.00.  In addition, with your participation you will receive an exclusive invitation to attend Bob and Beth's congratulatory reception on Monday July 1st in St. Louis.
Be the first in your Lodge to proudly wear Bob's endorsement pin at your next lodge meeting.  You may contact either your District Leader's to purchase pins or I may be reached either by email nukid@npgcable.com or by phone 928-753-5925.  Checks should be made payable to (CHEA) California Hawaii Elks Association.
Thank you in advance for your continued support for the programs of Elkdom.
Jerry Grimes, Special Deputy, Arizona Elks Association
---
Have a question about our Arizona Elks State Association or about the Benevolent and Protective Order of Elks?