Congrats Arizona on our 5 star rating from the Grand Lodge for a second year in a row.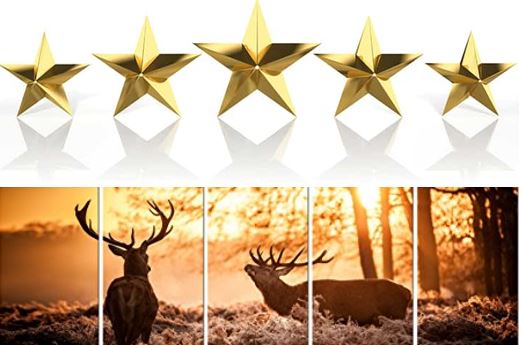 Welcome to the great state of Arizona, the home of one of the many wonders of the world, the Grand Canyon. AEA President Mike Murphy thanks all visitors for stopping by to see what our Association is doing.
Want access to the Restricted Area? Log in or Register for an account above.
To Register you must be a member in Benevolent and Protective Order of Elks. With this registration you will gain access to certain documents such as our AEA Directory, Monthly Newsletters, other things that are only privileged to our members.
                       *****  The AEA Annual Convention Form is now online click here —->> AEA 2019 Annual Convention Registration Form *****
Our State Major Projects are the Steele Children's Research Center at the University of Arizona and the Youth Camp in Globe, AZ.
Want information on how to join our Order or information about a Lodge near you! Click the here to inquire.
Click to see photos of your 2018-19 Arizona Elks Association Officers, Appointees, Grand Lodge Representatives, along with their spouses.
The State President's Motto:
Be An Elk Every Day!!

The State President's Monthly Message: 
April 2019
Spring greetings Arizona Elks –
Well now we know – March left the desert southwest as a lamb. Warmer weather is upon us all across our great State and I for one am welcoming it.
My focus this month is about our second tenant "Justice", and my quote was once said by Robert Kennedy, "Every time you stand up for an ideal, you send forth a tiny ripple of hope". I think these words demonstrate what our Order stands for. We demonstrate justice in every Program we support as we judge applications, select recognition for awards and in our daily work within our home Lodges and in our Communities.
Our founding fathers demonstrated commitment to Justice in our "Ritual of Initiation" by assigning this responsibly to the Loyal Knight. When called upon to recite his or her duty the response is: To see that all Members are rewarded as they shall deserve, thereby exemplifying the motto of this station — Justice.
Justice is evident in everything we do and in preparing this message I found that much of GER Michael Luhr's article in the Grand Lodge Newsletter for April offers us some guidance on the topic of Justice. He recommends, and I echo, that this is the time to get our houses in order.  Some ideas include:
Review Bylaws to identify areas that need to be updated
Review House Rules to ensure they are written to protect the Lodge and ensure that they clearly define the rules Members are expected and required to follow
Set goals to accomplish and identify areas that need attention
Hold regular ongoing meetings with Lodge Officers and Committee members to set the years calendar and track accomplishments and needs
Taking care of these items early in the year will keep us all on solid ground for the 2019/2020 year.  As the GER says, "Work hard, pay attention to details and follow through".  Through all of this we will strengthen members' confidence, build greater community trust and strengthen our foundation for moving forward.
I am sure you all know that the AEA has 2 shooters representing AREA 7 in the National Hoop Shoot event in Chicago this month.  Remember you can watch progress online for the event and I know you will join us in cheering on our two shooters.
Now back to the broken record part.  By the time you read this message our progress on 2 of the goals related to membership and support for ENF will be in the books.  I look for-ward to reporting our progress to you at the May Convention and will be happy to see you all there celebrating your hard work and accomplishments.
With only a little over a month to go in the AEA Year I remain proud to be working with and for you.
See you in May – and thank you for helping me to keep my promise to be an ELK every day and to supporting the Lodges in our State.
"BE AN ELK EVERYDAY"
Fraternally,
Mike Murphy, President
Arizona Elks Association
---
Online Forms
Check out our Online Forms page we've got set up. Maybe you'll find an easier way of sending data to the appropriate person in the Arizona Elks Association.
Elks Training
Take the Training Quiz # 7 Today! You will not be graded, however you will be able to grade yourself after submitting your answers. Please take the quiz today!
---
Arizona Elks Red Vest Order Form
If you're planning on heading to San Antonio for the 2018 Grand Lodge Convention order your RED VEST TODAY and show your Arizona Spirit and comradery.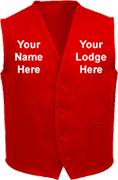 We offer the Arizona Elks Red Vests in sizes S, M, L, XL, and XXL. You can have your vest with or without a front pocket.
You have the option of Jerry Grimes from Kingman, picking up your vest for you, or you may have the vest delivered to your home.
Click on the Red Vest Order Form link above and email it. Contact information is on the form
---
Arizona Elks Show Their Support! 
The Elks of Arizona are proud to announce the next endorsed candidate for the prestigious position of Grand Exalted Ruler of Elkdom 2019 – 2020, is Robert Duitsman.  As many of you know, Robert and his wife Beth, are from California. 
To help show our support for Bob and for Area Seven an endorsement pin is available for purchase.  These pins are selling for one pin for $100.00 or two pins for $150.00.  In addition, with your participation you will receive an exclusive invitation to attend Bob and Beth's congratulatory reception on Monday July 1st in St. Louis.
Be the first in your Lodge to proudly wear Bob's endorsement pin at your next lodge meeting.  You may contact either your District Leader's to purchase pins or I may be reached either by email nukid@npgcable.com or by phone 928-753-5925.  Checks should be made payable to (CHEA) California Hawaii Elks Association.
Thank you in advance for your continued support for the programs of Elkdom.
Jerry Grimes, Special Deputy, Arizona Elks Association
---
Have a question about our Arizona Elks State Association or about the Benevolent and Protective Order of Elks?