Congrats Arizona on our 5 star rating from the Grand Lodge for a second year in a row.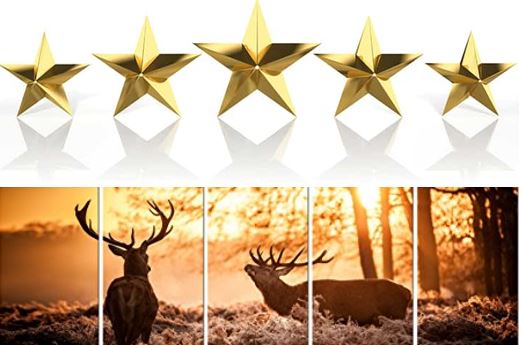 Welcome to the great state of Arizona, the home of one of the many wonders of the world, the Grand Canyon. AEA President Rich Botkin thanks all visitors for stopping by to see what our Association is doing.
Want access to the Restricted Area? Log in or Register for an account above.
To Register you must be a member in Benevolent and Protective Order of Elks. With this registration you will gain access to certain documents such as our AEA Directory, Monthly Newsletters, other things that are only privileged to our members.
***Arizona Elks Association COVID-19 Information Page***
***  The AEA Elks Training Quiz # 9 is now online click here —->> Quiz # 9 ***
Our State Major Projects are the Steele Children's Research Center at the University of Arizona and the Youth Camp in Globe, AZ.
Want information on how to join our Order or information about a Lodge near you! Click the here to inquire.
Congratulations Rich Botkin on being installed as the AEA State President. Click to see photos of your 2020-21 Arizona Elks Association Officers, Appointees, Grand Lodge Representatives, along with their spouses.
The State President's Motto:
"ELK'S ARE MEANT TO SERVE!"

The State President's Monthly Message: 
July 2020
Members all:
Well here it is, the month of June is practically over, and things have stayed the same over the last few months. Uncertain and confusion seems to be the words that are dominating the world currently. As JoAnn and I traveled throughout the state attending the final District Deputy clinics we were able to talk to a lot of members about not only what is happening in the country, but in their communities and their Lodges. Some have taken the bull by the horns and charged ahead while some have taken the precautionary measures and are proceeding slowly. Either way it is strictly up to the individual Lodges, however I want to reassure you that we are ready to help in any way we can. I will stand by my commitment to have all our State elected and appointed officers to assist every Lodge in their districts. The worst thing that can happen is that you do not call when you need help or assistance. We are in this together, and we will beat this together.
I was given the opportunity to speak at each clinic and my constant appeal was for the Exalted Rulers to gain back the passion they had when they were initiated into the order and to lead their Lodges during this time of uncertainty, and to step up and be the leaders I know they can be. It is not a problem to ask questions and for help. The trustees, during their meeting to close last year's budget and establish this year's budget, decided to return to each Lodge their AEA fees of $2.50 per member. This will be a one-time payment and is not for the members but for their Lodge to assist in their financial struggles. This will be handled by the Treasurer's Office by a check through the US mail. Also, they have set aside $50,000 dollars to be used as assistance to Lodges that are in financial stress. This will be accomplished by a Lodge applying with their reasons for the financial needs. The applications will be reviewed on an individual basis and the Lodges financial needs at that time. More information will be forthcoming.
I would like to address the upcoming Mid-Year Convention in October. This is going to be a little different then the normal convention. First this convention is going to start on Friday October 16th, 2020 at 9:00 am for the first business session and end on Sunday October 18th after the last business session.
The reason for the additional day is to allow PSP Dan Snyder to pass out awards and give his thank you and goodbye to the membership. After that we will finish the day with introductions of the new officers and a little time for a celebration. What this means is that most out-of-towners should register to come in Thursday, unless you feel you have time to register on Friday before the session begins.
Registration information will be forthcoming I just wanted to give you a heads up with what information we had available.
I hope this finds you Healthy, Happy and Safe. God Bless our Troops, our First Responders, and the United States of America.
"ELK'S ARE MEANT TO SERVE!"
Fraternally,

Rich Botkin, President
Arizona Elks Association
---
Online Forms
Check out our Online Forms page we've got set up. Maybe you'll find an easier way of sending data to the appropriate person in the Arizona Elks Association.
Elks Training
Take the Training Quiz # 9 Today! You will not be graded, however you will be able to grade yourself after submitting your answers. Please take the quiz today!
---
Arizona Elks Red Vest Order Form
If you're planning on heading to Baltimore for the 2020 Grand Lodge Convention order your RED VEST TODAY and show your Arizona Spirit and comradery.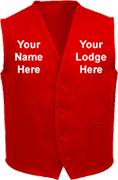 We offer the Arizona Elks Red Vests in sizes S, M, L, XL, and XXL. You can have your vest with or without a front pocket.
You have the option of Jerry Grimes from Kingman, picking up your vest for you, or you may have the vest delivered to your home.
Click on the Red Vest Order Form link above and email it. Contact information is on the form
---
Have a question about our Arizona Elks State Association or about the Benevolent and Protective Order of Elks?