Congrats Arizona on our 5 star rating from the Grand Lodge for a second year in a row.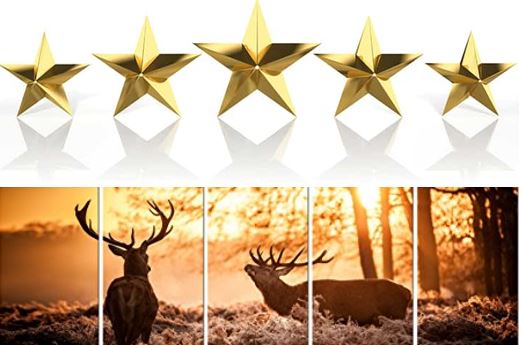 Welcome to the great state of Arizona, the home of one of the many wonders of the world, the Grand Canyon. AEA President Rich Botkin thanks all visitors for stopping by to see what our Association is doing.
Want access to the Restricted Area? Log in or Register for an account above.
To Register you must be a member in Benevolent and Protective Order of Elks. With this registration you will gain access to certain documents such as our AEA Directory, Monthly Newsletters, other things that are only privileged to our members.
***Mid-Year Convention News from the Meetings Committee***
***Arizona Elks Association COVID-19 Information Page***
***  The AEA Elks Training Quiz # 9 is now online click here —->> Quiz # 9 ***
Our State Major Projects are the Steele Children's Research Center at the University of Arizona and the Youth Camp in Globe, AZ.
Want information on how to join our Order or information about a Lodge near you! Click the here to inquire.
Congratulations Rich Botkin on being installed as the AEA State President. Click to see photos of your 2020-21 Arizona Elks Association Officers, Appointees, Grand Lodge Representatives, along with their spouses.
The State President's Motto:
"ELK'S ARE MEANT TO SERVE!"

The State President's Monthly Message: 
September 2020
Members all:
I hope this finds you healthy, happy, and safe. Things seem to be happening around the state and the country. Violence and vandalism seem to dominate the news every day and peaceful demonstrations seem to be interwoven with agitators and looters. We must believe that this is just a small percentage of the honest hard-working people that continue to make this country a refuge of freedom and greatness.
As JoAnn and I traveled throughout the state and met with and talked to many members we have witnessed many acts of kindness, friendship, and helping hands extended to members and the community who needed assistance. Every district has performed remarkable in answering the call to duty in helping their fellow man. Even though they are going through tough times themselves they have risen to the task. We have built ramps for disabled veterans, made huge contributions to the food bank, checked on your neighbors and members who may have needed assistance or to make sure they were alright. You have visited veterans in their homes and help feed the homeless and less fortunate. You did this while you were attempting to maintain your lodge and membership.
I have come to conclusion that while I attend meeting and clinic I find myself not only in a room full of dedicated elks but in a room full of heroes. Thank you for keeping our order alive and well. This is what the  world needs to know about the heroes that face  the world every day and say bring it on.
Let me lay to rest a few of the rumors that are going around. The mid-year convention is all but cancelled. Unless a sudden change in the state restriction are lifted then it is just not going to happen. The annual golf tournament in September is cancelled. Other plans were in the works but again restrictions force us to reconsider those efforts.
Right now, I am in the process of rewriting the Vice Presidents visitation instructions. Vice Presidents visitations are normally social events involving meeting with committees reporting on community projects. Some lodges are not even open. I want them to meet with the Trustees, Board of Directors, and House Committee. Find out what is going on in these lodges. We need to find out your financial condition, how is your membership doing. We need to know how we can help you. Believe me, I can assure you have my total support, you have the support of the Association anytime day or night. These are uncertain and unprecedented times; we must not accept the future as a defeat to our organization. This is the time to step forward and take a positive stand.  Support and manage your lodges  on a day by day, week by week and month by month to make it work. Use all the volunteer help you can, they are an asset to your lodge and club. I promise I will not lose a lodge this year. Not on my watch. Please remember I will support your efforts and you may contact me at any time.
God Bless our troops, God Bless our First Responders, and God Bless America.
"ELK'S ARE MEANT TO SERVE!"
Fraternally,

Rich Botkin, President
Arizona Elks Association
---
Online Forms
Check out our Online Forms page we've got set up. Maybe you'll find an easier way of sending data to the appropriate person in the Arizona Elks Association.
Elks Training
Take the Training Quiz # 9 Today! You will not be graded, however you will be able to grade yourself after submitting your answers. Please take the quiz today!
---
Arizona Elks Red Vest Order Form
If you're planning on heading to Baltimore for the 2020 Grand Lodge Convention order your RED VEST TODAY and show your Arizona Spirit and comradery.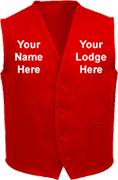 We offer the Arizona Elks Red Vests in sizes S, M, L, XL, and XXL. You can have your vest with or without a front pocket.
You have the option of Jerry Grimes from Kingman, picking up your vest for you, or you may have the vest delivered to your home.
Click on the Red Vest Order Form link above and email it. Contact information is on the form
---
Have a question about our Arizona Elks State Association or about the Benevolent and Protective Order of Elks?