Congrats Arizona on our 5 star rating from the Grand Lodge for a second year in a row.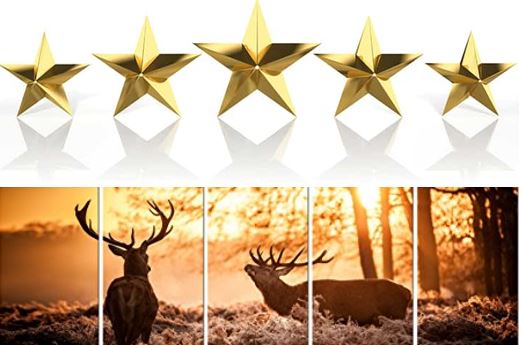 Welcome to the great state of Arizona, the home of one of the many wonders of the world, the Grand Canyon. AEA President Rich Botkin thanks all visitors for stopping by to see what our Association is doing.
Want access to the Restricted Area? Log in or Register for an account above.
To Register you must be a member in Benevolent and Protective Order of Elks. With this registration you will gain access to certain documents such as our AEA Directory, Monthly Newsletters, other things that are only privileged to our members.
*** The 2020 AEA Annual Convention and Ritual Competition has been cancelled ***
***Arizona Elks Association COVID-19 Information Page***
***  The 2020 Grand Lodge Convention in Baltimore has been cancelled, there is an updated message from the Grand Lodge Convention Commission on the COVID-19 Information Page***
***  The AEA Elks Training Quiz # 9 is now online click here —->> Quiz # 9 ***
Our State Major Projects are the Steele Children's Research Center at the University of Arizona and the Youth Camp in Globe, AZ.
Want information on how to join our Order or information about a Lodge near you! Click the here to inquire.
Congratulations Rich Botkin on being installed as the AEA State President. Click to see photos of your 2020-21 Arizona Elks Association Officers, Appointees, Grand Lodge Representatives, along with their spouses.
The State President's Motto:
"ELK'S ARE PATRIOTIC AMERICANS!"

The State President's Monthly Message: 
May 2020
My Fellow Arizona Elks,
Welcome to May, the closing of another AEA year and our last visit as your State President!! In musing over that reality, I'm reminded of the words of an Irish gentleman after witnessing his mother-in-law going over the cliff in his new Lexus said "I have mixed emotions. "
Seriously, because of the efforts and contributions of so many of you it has been a great year to be an Arizona Elk. While we set some lofty goals to start the year, it was heartwarming to see all lodges and members work so hard to achieve the same. So many of you have done so much time and space will not allow us to capture it all, but we need to capture a few.
First, based on reports from our District Deputies, my State Vice Presidents, and my own experience I complement all lodges on an increased focus on protocol. This is an important area for all our lodges and my compliments to our State Chair Ira Cohen and his committee for their communications in helping this happen.
Next, the generosity of all of you to the Elks National Foundation created a banner year in our donations. While final figures are not yet available, it appears we may have set an Arizona record for per capita donations. My compliments and thanks to State Chair Jack Baillargeon and his committee for all their work in keeping us focused in this area.
For the 3rd straight year Arizona Elks have contributed a plus membership gain to our Grand Lodge. As a result of the impact of coronavirus, final figures are yet to be determined, however at this point Arizona has contributed a 465-member increase. A great accomplishment for all our lodges and a special thanks to Dianna Adams and her committee for all their hard work in keeping us focused on membership.
Again, so many of you have done so much it is impossible to cover It all here. From the increased participation in Elks Training, to the great job done by our 1st year editor of the Arizona Elks News, Shawnee Carlile, to the continued work of her husband as master of our five-star website, to the great job done by Lee Schwein and his meetings committee working so hard behind the scenes to make our convention meetings happen, so many have done so much. For those we haven't mentioned, please know that we do not feel any less pride for your contributions.
In closing, it has been an honor, privilege, and a pleasure to have served as the President of this great Association. I am confident that you will continue your support for Rich and Joann Botkin as they begin their tenure as our President and First Lady this month.
If you would indulge one last sincere and heartfelt thank you it would be from Mary and I for giving us one of the most memorable years of our lives.
Let us never forget that Elks are Patriotic Americans and again many thanks to all for all that you do.
"ELK'S ARE PATRIOTIC AMERICANS!"
Sincerely and Fraternally,

Dan Snyder, President
Arizona Elks Association
---
Online Forms
Check out our Online Forms page we've got set up. Maybe you'll find an easier way of sending data to the appropriate person in the Arizona Elks Association.
Elks Training
Take the Training Quiz # 9 Today! You will not be graded, however you will be able to grade yourself after submitting your answers. Please take the quiz today!
---
Arizona Elks Red Vest Order Form
If you're planning on heading to Baltimore for the 2020 Grand Lodge Convention order your RED VEST TODAY and show your Arizona Spirit and comradery.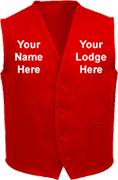 We offer the Arizona Elks Red Vests in sizes S, M, L, XL, and XXL. You can have your vest with or without a front pocket.
You have the option of Jerry Grimes from Kingman, picking up your vest for you, or you may have the vest delivered to your home.
Click on the Red Vest Order Form link above and email it. Contact information is on the form
---
Have a question about our Arizona Elks State Association or about the Benevolent and Protective Order of Elks?