Congrats Arizona on our 5 star rating from the Grand Lodge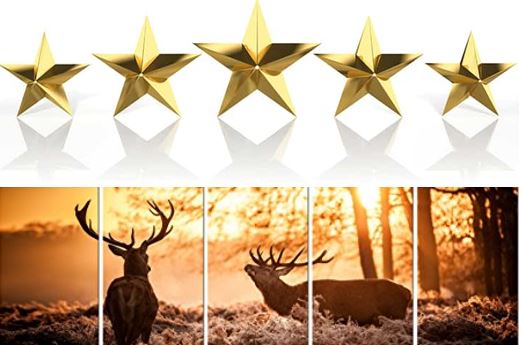 Welcome to the great state of Arizona, the home of one of the many wonders of the world, the Grand Canyon. AEA President Mike Murphy thanks all visitors for stopping by to see what our Association is doing.
Want access to the Restricted Area? Log in or Register for an account above.
To Register you must be a member in Benevolent and Protective Order of Elks. With this registration you will gain access to certain documents such as our AEA Directory, Monthly Newsletters, other things that are only privileged to our members.
Our State Major Projects are the Steele Children's Research Center at the University of Arizona and the Youth Camp in Globe, AZ.
Want information on how to join our Order or information about a Lodge near you! Click the here to inquire.
Click to see photos of your 2018-19 Arizona Elks Association Officers, Appointees, Grand Lodge Representatives, along with their spouses.
The State President's Motto:
Be An Elk Every Day!!

The State President's Monthly Message: 
January 2019
Happy New Year Arizona Elks –
The year 2018 is now in the history books.  I look forward to the opportunities that the coming year 2019 will bring for us as Arizona Elks.   This is the time of year to take inventory to assure that we grow stronger lodges – both financially and numerically – and that we work together to demonstrate our spirit of service in our communities and with our programs.  I believe that our strongest asset is our collective volunteering spirit.
George H.W. Bush once said, "A volunteer is a person who can see what others cannot see; who can feel what most do not feel.  Often, such gifted persons do not think of themselves as volunteers, but as citizens – citizens in the fullest sense; partners in civilization."  The 1992 Elks Archive preserves a welcoming message from then President Bush at the Grand Lodge Convention held in Dallas, Texas where he saluted our proud tradition of service to our nation and for being points of light in our communities every day.
I expect you will be hearing from the State Chair's for Membership and ENF asking for status reports on your progress to date and your anticipated fundraising projects.  I am counting on you to ensure we surpass my goals of increasing membership, supporting our Lodges and increasing support to the Elks National Foundation to $10.00 per member.
This will be a busy month for our Lodges and District Chair's as each Saturday we hold the District Hoop Shoot Contests.  The dates, times and locations are posted on the website in our AEA Calendar.  Next month I will be able to report the district level winners.  I hope to see you all there supporting our Youth for this cornerstone program.
It was interesting for me to find out that the ENF archives on the Grand Lodge Website report that in 1946 while observing a group of boys playing basketball the late Grand Exalted Ruler Frank Hise noticed that the smaller kids had a hard time keeping up with the others.  To level this imbalance, he organized a free-throw contest where every kid could participate.  On that day, the Elks Hoop Shoot was born.  It was not until 1972 that the program held its first national finals in Kansas City, Missouri.  This year the national finals will be held in Chicago, Illinois.
In closing, Deb and I wish each of you a Happy and Healthy New Year and thank each of you for your service to our Order and for your continuing commitment to the tenants of our Order in your work for Charity, Justice, Brotherly Love and Fidelity.
We have lots of work to do and I am proud to be working beside and for you.
"BE AN ELK EVERYDAY"
Fraternally,
Mike Murphy, President
Arizona Elks Association
---
Online Forms
Check out our Online Forms page we've got set up. Maybe you'll find an easier way of sending data to the appropriate person in the Arizona Elks Association.
Elks Training
Take the Training Quiz # 7 Today! You will not be graded, however you will be able to grade yourself after submitting your answers. Please take the quiz today!
---
Arizona Elks Red Vest Order Form
If you're planning on heading to San Antonio for the 2018 Grand Lodge Convention order your RED VEST TODAY and show your Arizona Spirit and comradery.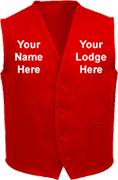 We offer the Arizona Elks Red Vests in sizes S, M, L, XL, and XXL. You can have your vest with or without a front pocket.
You have the option of Jerry Grimes from Kingman, picking up your vest for you, or you may have the vest delivered to your home.
Click on the Red Vest Order Form link above and email it. Contact information is on the form
---
Arizona Elks Show Their Support! 
The Elks of Arizona are proud to announce the next endorsed candidate for the prestigious position of Grand Exalted Ruler of Elkdom 2019 – 2020, is Robert Duitsman.  As many of you know, Robert and his wife Beth, are from California. 
To help show our support for Bob and for Area Seven an endorsement pin is available for purchase.  These pins are selling for one pin for $100.00 or two pins for $150.00.  In addition, with your participation you will receive an exclusive invitation to attend Bob and Beth's congratulatory reception on Monday July 1st in St. Louis.
Be the first in your Lodge to proudly wear Bob's endorsement pin at your next lodge meeting.  You may contact either your District Leader's to purchase pins or I may be reached either by email nukid@npgcable.com or by phone 928-753-5925.  Checks should be made payable to (CHEA) California Hawaii Elks Association.
Thank you in advance for your continued support for the programs of Elkdom.
Jerry Grimes, Special Deputy, Arizona Elks Association
---
Have a question about our Arizona Elks State Association or about the Benevolent and Protective Order of Elks?