Congrats Arizona on our 5 star rating from the Grand Lodge for a second year in a row.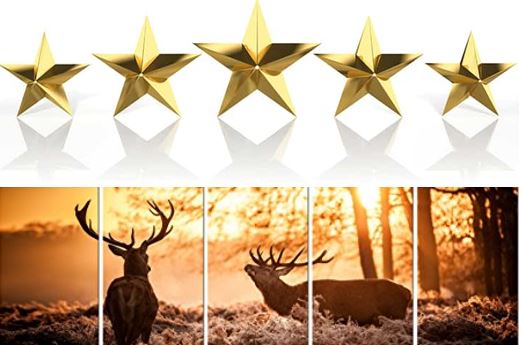 Welcome to the great state of Arizona, the home of one of the many wonders of the world, the Grand Canyon. AEA President Dan Snyder thanks all visitors for stopping by to see what our Association is doing.
Want access to the Restricted Area? Log in or Register for an account above.
To Register you must be a member in Benevolent and Protective Order of Elks. With this registration you will gain access to certain documents such as our AEA Directory, Monthly Newsletters, other things that are only privileged to our members.
*** The 2020 AEA Annual Convention has been cancelled***
*** The AEA 2020 Ritual Competition has been cancelled ***
***  The AEA Elks Training Quiz # 9 is now online click here —->> Quiz # 9 ***
***  The 2020 Grand Lodge Convention form for Baltimore is now online —->> Baltimore GL Convention Form  ***
Our State Major Projects are the Steele Children's Research Center at the University of Arizona and the Youth Camp in Globe, AZ.
Want information on how to join our Order or information about a Lodge near you! Click the here to inquire.
Click to see photos of your 2019-20 Arizona Elks Association Officers, Appointees, Grand Lodge Representatives, along with their spouses.
The State President's Motto:
"ELK'S ARE PATRIOTIC AMERICANS!"

The State President's Monthly Message: 
April 2020
My Fellow Arizona Elks,
Welcome to April! Spring is upon us, temperatures are rising, and hopes that that will help us defeat the coronavirus are also on the rise.
As promised in our visit last month, the focus of our message this month will be the agenda in place for our May convention.
First, this convention will feature as an honored guest our Grand Exalted Ruler. While Brother Bob Duitsman is known to many of us from his days in the judiciary, this will be the 1st opportunity for Arizonans to hear from GER Bob as our national leader. We look forward to giving him a warm Arizona reception.
We will also be honored to host our Grand Lodge Public Relations and Marketing Manager, Rick Gathen. He will be reprising his role as leader of our Membership Workshop which had a considerable impact when he last visited Arizona. I join with our Special Deputy in reminding all of our lodges to bring the pictorial evidence of their Charity Banner displays.
Further, we will be hosting the State Presidents from Nevada and Utah and I look forward to their experiencing our Arizona hospitality during their visit. We will also be hosting our own Patrick Riley from Yuma Lodge who will be representing area 7 of the Grand Lodge Ritualistic Committee. In that regard, we will also be conducting our Arizona Ritual competition overseen by Arizona's 1st lady of ritual State Chair Sue Krausman.
As is our custom, we will be conducting our annual Memorial Service in respect to our brothers and sisters who have passed before us. Our State Sponsor has agreed to honor us with the Oration at this service and I strongly encourage all to arrange their social events to allow them to attend.
Also, we will have year-ending reports from your Officers and your State Committee Chairs. I know many of the committees will be recognizing several of our lodges with awards for the various contests they have conducted throughout the year. Of course, we will also have a series of informative workshops that I believe you will find beneficial.
Maybe a crowning event of this program is the passing of the torch to a new administration. We will vote for our new officers and conduct their installation as the Administration of the Association for the 2020-21 year.
This, then, is an overview of the planned activities at our upcoming convention. It will also be interspersed with a number of social activities and banquets as well as the regular operation of our hospitality room.
I am excited by this program and it is my fondest hope that we will be able to hold this session. As I shared in a previous message to you, we are consistently monitoring the Covid 19 virus situation and will have a final evaluation of the situation within the next 2 weeks. We pledge to keep the membership advised of these developments and appreciate your patience and understanding.
We look forward to our visit with all of you in May as we prepare to close another Association year.
Until our visit in May, keep in mind that Elks are Patriotic Americans and many thanks to all for all that you do.
Fraternally,

Dan Snyder, President
Arizona Elks Association
UPDATE………………… UPDATE……………… UPDATE………………UPDATE
We again rely on your patience. On the eve of the release of this newsletter the outlook for control of this virus grew increasingly dim. As a result, it required the cancellation of the above described convention. It left little time for anything else other than enjoying the above as the musings of what might've been. So, I invite you to enjoy it for that while you stay home and stay healthy.
"ELK'S ARE PATRIOTIC AMERICANS!"
Sincerely and Fraternally,

Dan Snyder, President
Arizona Elks Association
---
Online Forms
Check out our Online Forms page we've got set up. Maybe you'll find an easier way of sending data to the appropriate person in the Arizona Elks Association.
Elks Training
Take the Training Quiz # 9 Today! You will not be graded, however you will be able to grade yourself after submitting your answers. Please take the quiz today!
---
Arizona Elks Red Vest Order Form
If you're planning on heading to Baltimore for the 2020 Grand Lodge Convention order your RED VEST TODAY and show your Arizona Spirit and comradery.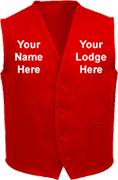 We offer the Arizona Elks Red Vests in sizes S, M, L, XL, and XXL. You can have your vest with or without a front pocket.
You have the option of Jerry Grimes from Kingman, picking up your vest for you, or you may have the vest delivered to your home.
Click on the Red Vest Order Form link above and email it. Contact information is on the form
---
Have a question about our Arizona Elks State Association or about the Benevolent and Protective Order of Elks?