Congrats Arizona on our 5 star rating from the Grand Lodge for a fifth year.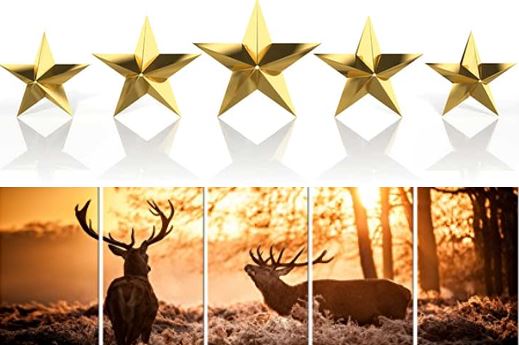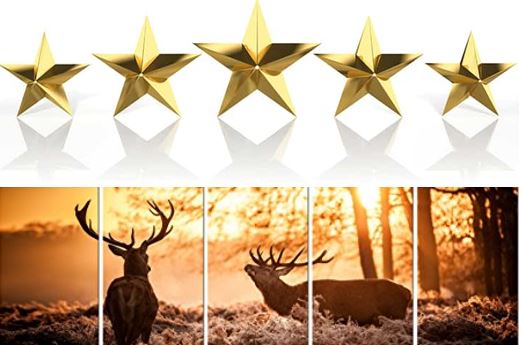 Welcome to the great state of Arizona, the home of one of the many wonders of the world, the Grand Canyon. AEA President Mike Weishan thanks all visitors for stopping by to see what our Association is doing.
Want access to the Restricted Area? Log in or Register for an account above.
To Register you must be a member in Benevolent and Protective Order of Elks. With this registration you will gain access to certain documents such as our AEA Directory, Monthly Newsletters, other things that are only privileged to our members.
**** If you are planning to attend the 2023 Grand Lodge Convention in Minneapolis, Minnesota, Here is the Registration Form to fill out. —>> 2023 AEA Grand Lodge Convention Registration Form ****
*** The AEA Elks Training Quiz # 11 is now online click here —->> Quiz # 11 ***
Our State Major Projects are the Steele Children's Research Center at the University of Arizona and the Youth Camp in Globe, AZ.
Want information on how to join our Order or information about a Lodge near you! Click the here to inquire.
Click to see photos of your 2022-23 Arizona Elks Association Officers, Appointees, Grand Lodge Representatives, along with their spouses.
The State President's Motto:
""ELKDOM" it is in giving, that we receive."

The State President's Monthly Message:
November 2022
Members all:
Here we are in November already and finally some cool weather. Kathy and I want to thank all of you who attended the mid-year AEA convention last month for being there. It was a very eventful weekend. It started out with a terrific dinner Friday night followed up by some great music and the Halloween costume party. That was an event in itself. The creativity of costumes worn by those who attended was terrific! It was an evening that I'm sure will be remembered for some time.
The reports that were given during the business sessions Saturday and Sunday, indicate that we are definitely going in the right direction with our programs. Our new membership numbers are up which is great news, however we need to work on retention of members a little more. If you know someone who has not paid their dues this year, please reach out to them and find out why. Let's get those delinquent members re-involved. Sometimes all people need to be, is asked.
Red ribbon week took place during the last week of October. The Elks drug awareness program is amongst the best in the country. The fight against drugs in our community must continue and must get stronger. Members, please ask your Lodge Drug Awareness chairperson how you can help them with this most important program.
Our Arizona Elks Major Projects commitment to the Steele Research Center, celebrated it's 30 year anniversary with a very heartfelt thank you from Dr. Gishan who spoke to the assembly on Sunday. He thanked the Arizona Elks Association for their generosity for both the cancer research projects and the new COVID-19 research program. We, the Arizona Elks, have donated more than 9 million dollars over the past 30 years to the Steel Research Center. Our other Major project is our Jack C. Warter Jr. Youth camp. The camp was brought on board 20 years ago and since then has provided a getaway for thousands of youngsters and the programs they belong to. Knowing Jack as I did, I know if he saw the camp today, he would shake his head and say WOW!!! My dream came true. A BIG thanks to those VOLUNTEERS who work so hard during the year keeping the camp in such great shape. 🔌🚽🪓🔨
The Exalted Ruler March on Sunday at the convention raised approximately $100,000. Thank you lodges for your hard work raising these funds for Major Projects.
The Wreaths across America fundraiser we held at the convention was a HUGE success. Thanks to Chandler Elks member Susan Whitaker and her assistants, they raised enough money to put a wreath on every veteran's grave (1200 of them) at the Valley of the Sun cemetery in Chandler. Wreaths dedicated to other cemeteries will be set also. Pictures of those who donated were taken by AEA State photographer Karen Kobel and each picture will be assigned to a wreath so all of those veterans families will know that " Elks Care.. Elks Share" and that we are so thankful for their loved ones service. Now, a very special thanks goes out to Exalted Ruler Anna Mineer of Scottsdale Lodge #2148 for their overwhelming donation of $5,000 to the Wreaths across America program. What a difference Maker your Lodge is Anna. Thank you so much.
And finally to the people behind the scene who make our conventions the success that they are. Meetings committee chairman PSP Lee Schwein and his lady Sunday, along with PSP Ed Leuer and his lady GL audit committee person Janet, and all of the meetings committee people for your long hours putting together everything including decorating the hospitality room, registration table personnel, setting up and providing all of the refreshments and goodies, etc etc. It's their work that makes our convention a wonderful and comfortable event to attend… EVERY YEAR!! Thank you Meetings Committee.
Have a great month everyone
**God Bless**
Fraternally,

Mike Weishan, President
Arizona Elks Association
---
Online Forms
Check out our Online Forms page we've got set up. Maybe you'll find an easier way of sending data to the appropriate person in the Arizona Elks Association.
Elks Training
Take the Training Quiz # 11 Today! You will not be graded, however you will be able to grade yourself after submitting your answers. Please take the quiz today!
---
Arizona Elks Red Vest Order Form
If you're planning on heading to Atlanta for the 2022 Grand Lodge Convention order your RED VEST TODAY and show your Arizona Spirit and comradery.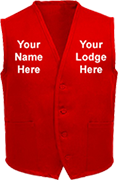 We offer the Arizona Elks Red Vests in sizes S, M, L, XL, and XXL. You can have your vest with or without a front pocket.
You have the option of Jerry Grimes from Kingman, picking up your vest for you, or you may have the vest delivered to your home.
Click on the Red Vest Order Form link above and email it. Contact information is on the form
---
Have a question about our Arizona Elks State Association or about the Benevolent and Protective Order of Elks?