Congrats Arizona on our 5 star rating from the Grand Lodge for a fourth year.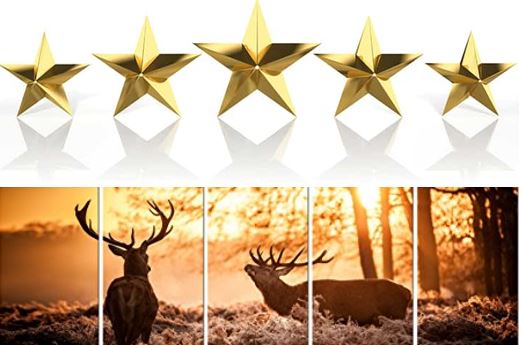 Welcome to the great state of Arizona, the home of one of the many wonders of the world, the Grand Canyon. AEA President Charyll McKean thanks all visitors for stopping by to see what our Association is doing.
Want access to the Restricted Area? Log in or Register for an account above.
To Register you must be a member in Benevolent and Protective Order of Elks. With this registration you will gain access to certain documents such as our AEA Directory, Monthly Newsletters, other things that are only privileged to our members.
*** The AEA 106th Mid Year Convention Registration Forms are now online and need to be submitted by September 20, they can be found on the Meetings committee page –>> Click Here ***
*** If you are planning to attend the Grand Lodge Convention in Atlanta, Georgia please fill out the Intent to attend and send to SDGER Jerry Grimes —–>>>>> Intent to attend Atlanta, GA GL Convention ***
*** The AEA Elks Training Quiz # 10 is now online click here —->> Quiz # 10 ***
Our State Major Projects are the Steele Children's Research Center at the University of Arizona and the Youth Camp in Globe, AZ.
Want information on how to join our Order or information about a Lodge near you! Click the here to inquire.
Click to see photos of your 2021-22 Arizona Elks Association Officers, Appointees, Grand Lodge Representatives, along with their spouses.
The State President's Motto:
"BE PROUD OF ELKDOM"

The State President's Monthly Message:
September 2021
Members all:
My husband Tim and I have been making it a point to visit as many Arizona Lodges as possible unofficially, as well as, of course, making our assigned visits. To date we have visited many lodges, and what a welcome we received at all of them! Surely a testament to the hospitality of our Arizona lodges. We went unannounced and were treated to lots of great conversation, tours of the lodges and just had a great time. We will be continuing our unofficial visits until we visit most, if not all of the lodges. I want all the members to know that our State Association always stands ready to assist you in any way possible – just let us know if you need something.
I would like to offer condolences to Mary Snyder and her entire family on the passing of Dan Snyder, PSP. What a loss he is, both personally and to our State. He will be sorely missed and will always remain in our hearts.
As most of you know, there was bad flooding in Gila Bend, and the Gila Bend lodge stepped up to help residents and businesses with cleanup efforts. Several West District lodges also sent donations of supplies and money to help. So kudos to all for showing once again that "Elks Care, Elks Share".
Of membership, as of August 23rd, we have gained 1558 members and lost 478 for an overall gain of 1080, and that's an outstanding accomplishment. However, we still show 2617 delinquents, giving us a net loss to date of 1537 members. We also have 601 candidates awaiting initiation – so please, please, let's get those candidates in and bring our numbers way, way up. Keep up the good work! The goal this year is to have a membership gain.
We hope that you are all planning to attend our Mid-Year Convention at the DoubleTree in Tempe, to be held from October 15th through the 17th. Applications were sent to each Lodge and are also available online at arizonaelksassociation.org.
Remember – photos from all of our events are available to all Elk Members by logging on to the Arizona Elks website and clicking on "Members Documents & Manuals" and then "AEA Photographs 2021-2022". This link is also at the very bottom of the "Committees" page as well. Our AEA Photographer, Jan Casacchia, traveled to Grand Lodge to take photos there, so those are also available to all.
All lodges should have received visitation requests from either a Vice President or myself. If you have not already done so, please be sure and respond so all the visits can be set up and completed in a timely manner.
I hope all of you stay safe, both health wise and in your travels, and I look forward to seeing all of you at the October Convention. Please be advised the dates in our Directory are incorrect – the Convention dates are October 15th thru October 17th.
Remember — Be Proud of Elkdom
God bless everyone – until next month – – – – –
"BE PROUD OF ELKDOM"
Fraternally,

Charyll McKean, President
Arizona Elks Association
---
Online Forms
Check out our Online Forms page we've got set up. Maybe you'll find an easier way of sending data to the appropriate person in the Arizona Elks Association.
Elks Training
Take the Training Quiz # 10 Today! You will not be graded, however you will be able to grade yourself after submitting your answers. Please take the quiz today!
---
Arizona Elks Red Vest Order Form
If you're planning on heading to Tampa for the 2021 Grand Lodge Convention order your RED VEST TODAY and show your Arizona Spirit and comradery.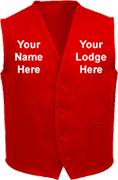 We offer the Arizona Elks Red Vests in sizes S, M, L, XL, and XXL. You can have your vest with or without a front pocket.
You have the option of Jerry Grimes from Kingman, picking up your vest for you, or you may have the vest delivered to your home.
Click on the Red Vest Order Form link above and email it. Contact information is on the form
---
Have a question about our Arizona Elks State Association or about the Benevolent and Protective Order of Elks?