Congrats Arizona on our 5 star rating from the Grand Lodge for a fourth year.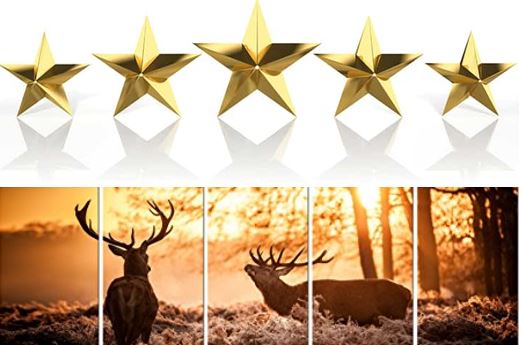 Welcome to the great state of Arizona, the home of one of the many wonders of the world, the Grand Canyon. AEA President Charyll McKean thanks all visitors for stopping by to see what our Association is doing.
Want access to the Restricted Area? Log in or Register for an account above.
To Register you must be a member in Benevolent and Protective Order of Elks. With this registration you will gain access to certain documents such as our AEA Directory, Monthly Newsletters, other things that are only privileged to our members.
*** The AEA Elks Training Quiz # 10 is now online click here —->> Quiz # 10 ***
Our State Major Projects are the Steele Children's Research Center at the University of Arizona and the Youth Camp in Globe, AZ.
Want information on how to join our Order or information about a Lodge near you! Click the here to inquire.
Congratulations to Charyll McKean and the Officers of the Arizona Elks Association who were Installed on 16 May 2021. Click to see photos of your 2021-22 Arizona Elks Association Officers, Appointees, Grand Lodge Representatives, along with their spouses.
The State President's Motto:
"BE PROUD OF ELKDOM"

The State President's Monthly Message:
July 2021
Members all:
I want to thank Jerome Lodge #1361 for hosting a party to honor me being elected President of the AEA. I also want to thank all those who traveled from all parts of the state to attend – the party was great fun and I'm so honored that so many of you attended. It was a great party!!!
As you read this we will already be in Tampa for the Grand Lodge Convention, and I look forward to a great and exciting convention. I'm so thankful that we're able to hold one this year. More on the convention next month.
I hope that everyone is able to stay cool during this horrible heat that has gripped the whole southwest. I also hope that none of our members get affected by any of the wildfires burning in our state. We must all use due diligence when operating any spark generating equipment, off road vehicles or anything else that could inadvertently spark a fire.
Once Grand Lodge convention is over, visitations by myself and the Vice Presidents will begin in earnest. Please be sure that if your lodge received a letter requesting dates for visitations that you answer that letter promptly to insure that your preferred dates get chosen. Our fond hope is that all of the lodges are doing much better this year, and that we can again hold all of our programs for youth, veterans and our communities.
Remember – photos from all of our events will be available to all Elk Members by logging on to the Arizona Elks website and clicking on "Members Documents & Manuals" and then "AEA Photographs 2021-2022". This link is also at the very bottom of the "Committees" page as well.
I have heard that some of our lodges are doing great with new memberships and that's so nice to hear after our big loss last year. I hope that the reports coming from all lodges reflects a surge in membership – now is a great time to get members as most people are anxious to get back out and do things.
I hope everyone who is traveling this summer stays safe and cool – until next month—
"BE PROUD OF ELKDOM"
Fraternally,

Charyll McKean, President
Arizona Elks Association
---
Online Forms
Check out our Online Forms page we've got set up. Maybe you'll find an easier way of sending data to the appropriate person in the Arizona Elks Association.
Elks Training
Take the Training Quiz # 10 Today! You will not be graded, however you will be able to grade yourself after submitting your answers. Please take the quiz today!
---
Arizona Elks Red Vest Order Form
If you're planning on heading to Tampa for the 2021 Grand Lodge Convention order your RED VEST TODAY and show your Arizona Spirit and comradery.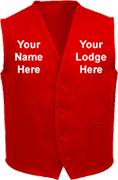 We offer the Arizona Elks Red Vests in sizes S, M, L, XL, and XXL. You can have your vest with or without a front pocket.
You have the option of Jerry Grimes from Kingman, picking up your vest for you, or you may have the vest delivered to your home.
Click on the Red Vest Order Form link above and email it. Contact information is on the form
---
Have a question about our Arizona Elks State Association or about the Benevolent and Protective Order of Elks?