Congrats Arizona on our 5 star rating from the Grand Lodge for a fourth year.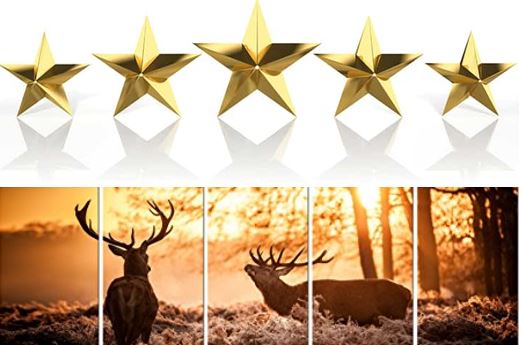 Welcome to the great state of Arizona, the home of one of the many wonders of the world, the Grand Canyon. AEA President Charyll McKean thanks all visitors for stopping by to see what our Association is doing.
Want access to the Restricted Area? Log in or Register for an account above.
To Register you must be a member in Benevolent and Protective Order of Elks. With this registration you will gain access to certain documents such as our AEA Directory, Monthly Newsletters, other things that are only privileged to our members.
*** If you are attending the Grand Lodge Convention in Atlanta, Georgia please fill out the registration form and send to SDGER Jerry Grimes —–>>>>> Atlanta, GA GL Convention Registration Form or Atlanta, GA GL Convention Registration Form Fillable***
*** The AEA Elks Training Quiz # 10 is now online click here —->> Quiz # 10 ***
Our State Major Projects are the Steele Children's Research Center at the University of Arizona and the Youth Camp in Globe, AZ.
Want information on how to join our Order or information about a Lodge near you! Click the here to inquire.
Click to see photos of your 2021-22 Arizona Elks Association Officers, Appointees, Grand Lodge Representatives, along with their spouses.
The State President's Motto:
"BE PROUD OF ELKDOM"

The State President's Monthly Message:
January 2022
Members all:
I hope everyone had a wonderful Christmas and a Happy New Year!
During this time, many of our Arizona lodges have been holding Clothe-a-Child events, Christmas parties with Santa, and the lodges also help those in need with food baskets as well as toys and even bicycles for our youth. In addition, many of our lodges are holding local Hoop Shoots so that they have winners to send to the District contests. The district contests are held over four weekends in January, with the East being on January 8th, the North on January 15th, the South on January 22nd and West on January 29th. Those will be followed by the State Shoot in Apache Junction on February 12th. Hope to see all of you there.
Of membership, as of December 21st, we have gained 3025 members and lost 949 for an overall gain of 2076, and that's an outstanding accomplishment. The good news is we now show only 1850 delinquents, as well as 507 candidates awaiting initiation. This means, as of right now, without doing anything else, Arizona has a gain of 226 members!!!!!!. Keep up the good work! And thanks to our great Membership Chairman Jerry Ingram and his committee as well as our Public Relations Chairman Ron Wilson and his committee!
Any lodge that wishes to can participate in this year's Ritual Contest or a Past or current Exalted Ruler may participate in the new Eleven O'clock Toast contest. Please contact your District Ritual Chairman if you wish to participate. Remember – Ritual can be fun, and it promotes camaraderie among your officers, and also helps to maintain officer progression.
Remember for easy donating to ENF you can sign up for the Fidelity club and give as little or as much as you want each month automatically. The same is true for AEMP through the Diamond Club.
You are likely reading this article in our great AEA Newsletter, and our editor is Shawnee Carlile from Sierra Vista #2065. This newsletter has been sent to each Lodge Secretary and I have requested that it be emailed to all members in our Directory and that each Lodge Secretary email it to all their members. If you are not receiving it and wish to do so, please contact Shawnee and she will email it to you.
Remember – photos from all of our events are available to all Elk Members by logging on to the Arizona Elks website and clicking on "Members Documents & Manuals" and then "AEA Photographs 2021-2022". This link is also at the very bottom of the "Committees" page as well.
I hope all of you stay safe, both health wise and in your travels.
From Tim and I, best wishes to each and every Arizona Elk – and we are very proud to serve as AEA President and First Gent!
Remember — Be Proud of Elkdom
God bless everyone – until next month – – – – –
"BE PROUD OF ELKDOM"
Fraternally,

Charyll McKean, President
Arizona Elks Association
---
Online Forms
Check out our Online Forms page we've got set up. Maybe you'll find an easier way of sending data to the appropriate person in the Arizona Elks Association.
Elks Training
Take the Training Quiz # 10 Today! You will not be graded, however you will be able to grade yourself after submitting your answers. Please take the quiz today!
---
Arizona Elks Red Vest Order Form
If you're planning on heading to Tampa for the 2021 Grand Lodge Convention order your RED VEST TODAY and show your Arizona Spirit and comradery.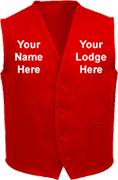 We offer the Arizona Elks Red Vests in sizes S, M, L, XL, and XXL. You can have your vest with or without a front pocket.
You have the option of Jerry Grimes from Kingman, picking up your vest for you, or you may have the vest delivered to your home.
Click on the Red Vest Order Form link above and email it. Contact information is on the form
---
Have a question about our Arizona Elks State Association or about the Benevolent and Protective Order of Elks?