Congrats Arizona on our 5 star rating from the Grand Lodge for a sixth year.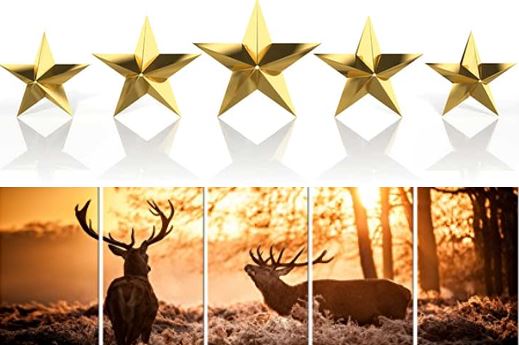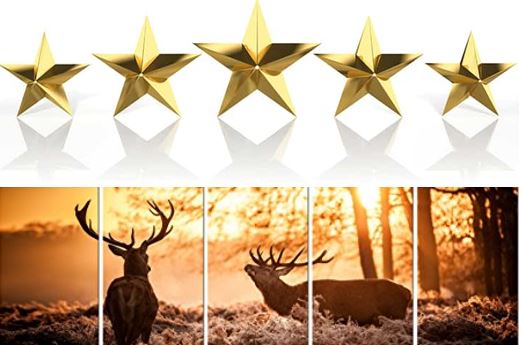 Welcome to the great state of Arizona, the home of one of the many wonders of the world, the Grand Canyon. AEA President Mike Weishan thanks all visitors for stopping by to see what our Association is doing.
Want access to the Restricted Area? Log in or Register for an account above.
To Register you must be a member in Benevolent and Protective Order of Elks. With this registration you will gain access to certain documents such as our AEA Directory, Monthly Newsletters, other things that are only privileged to our members.
**** The AEA 108th Annual Convention meeting Agendas —>> AEA 108th Annual Convention Meeting Agendas at the bottom of the meetings page ****
**** If you are planning to attend the 2023 Grand Lodge Convention in Minneapolis, Minnesota, Here is the Registration Form to fill out. —>> 2023 AEA Grand Lodge Convention Registration Form The Southwest Banquet will happen this year Tickets are available through SDGER Jerry Grimes and more information can be obtained here. ****
*** The AEA Elks Training Quiz # 12 is coming soon ***
Our State Major Projects are the Steele Children's Research Center at the University of Arizona and the Youth Camp in Globe, AZ.
Want information on how to join our Order or information about a Lodge near you! Click the here to inquire.
Click to see photos of your 2022-23 Arizona Elks Association Officers, Appointees, Grand Lodge Representatives, along with their spouses.
The State President's Motto:
""ELKDOM" it is in giving, that we receive."

The State President's Monthly Message:
May 2023
Members all:
As you may know, my term as your Arizona Elks Association President ends in 3 weeks on May 13th, 2023 and makes this my last newsletter. I want to say thank you to our AEA newsletter editor PER Shawnee Carlile for her expertise not only this year but for all the past years that she has been involved doing this. You're the best! 1st Vice President Al Kayal will be installed at the May Convention as you're new Arizona Association State President. Kathy and I congratulate Al and Brenda on their new position and wish them all the success in the world in their new adventure. Your terrific people!
Our programs in Arizona did very well this past year. There will be a lot of awards given out at this year's May Convention. Grand Exalted Ruler Bruce Hidley will be in attendance at the convention and will be distributing those awards. I am so proud of ALL of our Committee chairs for the job they did during the year. Their leadership and the members support together made our Arizona Elks year a very successful one. Thank you all so much!
As you may know by now major projects has a big new raffle prize available. This 2023 side by side off road vehicle will look real nice in someone's driveway. Or if you don't need the side by side, the $15,000 cash option will look real nice in your bank account! Tickets for the raffle are available and can be purchased at any Elks Lodge in the state. Or you can go through our major projects office for your purchase. The drawing will be held in October 2023 at the mid-year convention in Tempe. Good luck!
And finally, Thank You the Arizona Elks Association for your kindness and support this past year. Kathy and I are so proud to have represented this great State Association in all our endeavors. Reconnecting with old friends and meeting new ones was terrific. I want to thank my officers for their participation and for fulfilling their duties in a positive and professional way during the year. To the Arizona Elks Association / AEMP Board members, Executive Director Bruce, and all the Past State Presidents, thank you all very much for giving me your support and confidence. I thoroughly enjoyed working with all of you.
And finally to my wife, 1st Lady Kathy, and our family for allowing this to happen. I am truly a lucky guy to have you all in my life. And with that I say…..
**God Bless the Arizona Elks**
Fraternally,

Mike Weishan, President
Arizona Elks Association
---
Online Forms
Check out our Online Forms page we've got set up. Maybe you'll find an easier way of sending data to the appropriate person in the Arizona Elks Association.
Elks Training
Take the Training Quiz # 11 Today! You will not be graded, however you will be able to grade yourself after submitting your answers. Please take the quiz today!
---
Arizona Elks Red Vest Order Form
If you're planning on heading to Atlanta for the 2022 Grand Lodge Convention order your RED VEST TODAY and show your Arizona Spirit and comradery.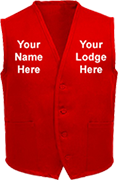 We offer the Arizona Elks Red Vests in sizes S, M, L, XL, and XXL. You can have your vest with or without a front pocket.
You have the option of Jerry Grimes from Kingman, picking up your vest for you, or you may have the vest delivered to your home.
Click on the Red Vest Order Form link above and email it. Contact information is on the form
---
* * * * Ladies * * * * Jewelry Project * * * * Update * * * *
Firstly, let me thank all of you wonderful ladies that donated to our call for the Mother's Day AEMP Jewelry Project! Your response was outstanding! We held distributions at the three clinics in Tucson and the response was heartwarming! The many smiles and the happiness on the youngster's faces to be able to give their moms or care givers a present was beyond description.
We are still sorting, cleaning, and boxing up your donations, and want to continue with possible distributions at Christmas, Valentine's Day and Mother's Day 2023. But I definitely need your help as it's way more fun if we all join in a work party in October, at convention to clean, box, cut ribbon for packaging, count out bags etc. and pack up containers to distribute throughout the various Steele Center Clinic sites that Lori Castro and I are identifying in our state.
For further information please contact me with questions at any time via dcskorupski48@gmail.com or phone 520-235-5598.
**We will be taking any donations that were possibly forgotten last October at the May meeting also!**
Thank You! It will make your heart swell with pride and accomplishment!
Diane Skorupski
---
Have a question about our Arizona Elks State Association or about the Benevolent and Protective Order of Elks?