Congrats Arizona on our 5 star rating from the Grand Lodge for a second year in a row.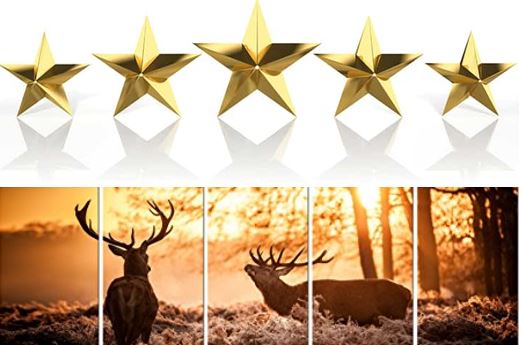 Welcome to the great state of Arizona, the home of one of the many wonders of the world, the Grand Canyon. AEA President Rich Botkin thanks all visitors for stopping by to see what our Association is doing.
Want access to the Restricted Area? Log in or Register for an account above.
To Register you must be a member in Benevolent and Protective Order of Elks. With this registration you will gain access to certain documents such as our AEA Directory, Monthly Newsletters, other things that are only privileged to our members.
*** The Grand Lodge Convention in Tampa, Florida Information and  Registration Form is posted to the Grand Lodge Headquarters Page***
***Arizona Elks Association COVID-19 Information Page Updated 01 Mar 21***
***  The AEA Elks Training Quiz # 9 is now online click here —->> Quiz # 9 ***
Our State Major Projects are the Steele Children's Research Center at the University of Arizona and the Youth Camp in Globe, AZ.
Want information on how to join our Order or information about a Lodge near you! Click the here to inquire.
Click to see photos of your 2020-21 Arizona Elks Association Officers, Appointees, Grand Lodge Representatives, along with their spouses.
The State President's Motto:
"ELK'S ARE MEANT TO SERVE!"

The State President's Monthly Message: 
March 2021
Members all:
Well, here we are in the final stretch of our Fraternal year and things have gotten a little better. I hope that everyone is trying to stay safe and healthy as possible. As of this time the restrictions and the guidelines from our State Government, local county, and city restrictions and guidelines are still in effect. So, we are extremely limited as to what we can or can not do as an organization. Our State Meetings Chairman Past State President Lee Schwein and his committee have been in constant contact with the hotel, but the possibility of having an annual convention in May does not look hopeful. The hotel is under the same restrictions as every business with limited number of people in one location, skeleton staffing, and basic menus. We will research everything and look at every possible solution that may be presented to us and if there is any way possible to have a convention we will certainly do our best.
Incoming Exalted Rulers, by now you have received your registration form and the information letter from PSP Jerry Grimes, who along with his wife Linda are our Grand Lodge Headquarters Committee for Arizona, about attending the GL Convention in Tampa Florida starting on July 4th 2021, please fill out this form and return it as soon as possible.  They will normally hold a number of rooms for all the Exalted Rulers, Ritual Teams, etc., but they still need your returned form with deposit right away, also the check from each lodge for the hospitality room at GL. PSP Jerry and Linda would normally hold a meeting at the AEA convention but since that is in a limbo state they are relying on each individual ER and lodge to complete and return the forms. Please try to help and comply with their instructions.
I was very honored to attend the North/West District Ritual competition held at Sun City Lodge # 2559, and the East/South District Ritual competition held at Tucson East Lodge # 2532 all total there were seven Lodges competing. I would like to express my sincere and most gracious "THANK YOU" to the Exalted Rulers and Officers who competed in those competitions. To witness, along with other members in attendance, this type of commitment, was absolutely amazing. I know that membership is the bloodline of Elkdom, but I believe Ritual is the heart of Elkdom. To my observation there were no losers, only winners in every sense of the word. My congratulations to all the teams, coaches, candidates, and the Ritual committee for having a very well-run Ritual contest. Looking forward to visiting a few more lodges before the end of the year, so please stay safe, healthy, and happy.
God Bless our troops, God Bless our First Responders, and God Bless America.
"ELK'S ARE MEANT TO SERVE!"
Fraternally,

Rich Botkin, President
Arizona Elks Association
---
Online Forms
Check out our Online Forms page we've got set up. Maybe you'll find an easier way of sending data to the appropriate person in the Arizona Elks Association.
Elks Training
Take the Training Quiz # 9 Today! You will not be graded, however you will be able to grade yourself after submitting your answers. Please take the quiz today!
---
Arizona Elks Red Vest Order Form
If you're planning on heading to Baltimore for the 2020 Grand Lodge Convention order your RED VEST TODAY and show your Arizona Spirit and comradery.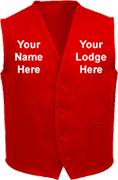 We offer the Arizona Elks Red Vests in sizes S, M, L, XL, and XXL. You can have your vest with or without a front pocket.
You have the option of Jerry Grimes from Kingman, picking up your vest for you, or you may have the vest delivered to your home.
Click on the Red Vest Order Form link above and email it. Contact information is on the form
---
Have a question about our Arizona Elks State Association or about the Benevolent and Protective Order of Elks?