Congrats Arizona on our 5 star rating from the Grand Lodge for a fourth year.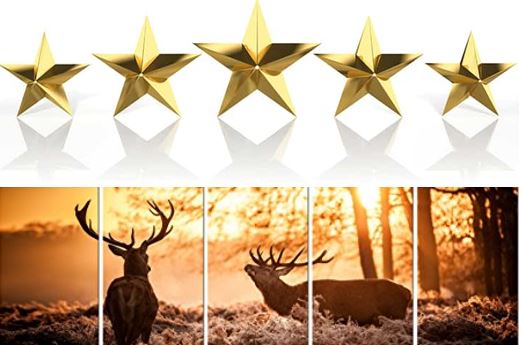 Welcome to the great state of Arizona, the home of one of the many wonders of the world, the Grand Canyon. AEA President Charyll McKean thanks all visitors for stopping by to see what our Association is doing.
Want access to the Restricted Area? Log in or Register for an account above.
To Register you must be a member in Benevolent and Protective Order of Elks. With this registration you will gain access to certain documents such as our AEA Directory, Monthly Newsletters, other things that are only privileged to our members.
*** The AEA Elks Training Quiz # 10 is now online click here —->> Quiz # 10 ***
Our State Major Projects are the Steele Children's Research Center at the University of Arizona and the Youth Camp in Globe, AZ.
Want information on how to join our Order or information about a Lodge near you! Click the here to inquire.
Congratulations to Charyll McKean and the Officers of the Arizona Elks Association who were Installed on 16 May 2021. Click to see photos of your 2021-22 Arizona Elks Association Officers, Appointees, Grand Lodge Representatives, along with their spouses.
The State President's Motto:
"BE PROUD OF ELKDOM"

The State President's Monthly Message:
June 2021
Members all:
This being my first article for our great AEA Newsletter, I would like to take this opportunity to thank Past President Rich Botkin and his wife JoAnn for doing such an outstanding job during a very difficult year. I'm very thankful that we were able to hold a May Convention and I know Rich and JoAnn were thrilled as well. It was wonderful to get to see everyone again and I'm sure it is a fond hope of all of us that we continue to be successful in our fight against this virus that disrupted so many lives.
I would also like to thank Past Presidents El Leuer, Jerry Grimes, Lee Schwein and Jim Casacchia for handling the Installation of Officers for this Association year. I am honored to be serving as your President, and Tim and I are looking forward to visiting as many lodges as possible this year, both for official and unofficial visits.
There will be an Organizational Meeting this year on Saturday, June 12th at 10:00 AM at Phoenix #335. Attendance for Vice Presidents and State Chairmen is required, and it is suggested that Vice Chairmen also attend if possible, as well as other State Officers. Our State Chairmen will have an opportunity to meet with their Vice Chairmen and all will be able to hear plans from each State Chairman for this AEA year.
I know that many Lodges struggled during the pandemic's darkest days and I hope that now that restrictions have been lifted by Governor Ducey and most areas have opened up fully that we can get back to normal. All our Lodges are to be commended for the way they handled things during the pandemic, closing if health needs dictated they do so, and then when they were able to re-open, finding innovative ways to continue with the State and Grand Lodge programs to help our Youth, Veterans and our Communities. Hopefully this year will be easier as we return to normal.
My Photographer for the upcoming year will be Jan Casacchia from Jerome Lodge #1361. She will be taking photos at many of the events and Conventions and these photos will be posted on the Arizona Elks website for all to download and view, courtesy of our Webmaster, Bear Carlile and Photographer Jan.
Ritual is one of our oldest and most treasured traditions, but unfortunately in recent times, has been discontinued in many Lodges. Having a Ritual team and practicing to go to District and/or State contests builds cohesiveness and character within your Officer core. I know many Lodges are having trouble getting and keeping Officers. By having Ritual practice, you build that mutual trust and companionship among your Officers and it makes them more likely to go thru the chairs. I hope each Lodge will consider the benefits and upside of Ritual.
Unfortunately, a side effect of the pandemic led to a large drop in membership for our Organization as a whole, although some Lodges actually realized gains, and for that, they are to be commended. My goal this year to is bring back those 1200 plus members we lost last year, and to add as many more as possible.
My motto this year is Be Proud Of Elkdom, and we want to show that pride, as we have been doing, through our philanthropic works and our publicizing of all that we do for Youth, Veterans and our Communities.
Please do not hesitate to contact me if you have any questions or concerns – I almost always answer my phone and I will be happy to hear from any of our Members. Please stay safe, both from the virus and during your travels. Until next month – – – –
"BE PROUD OF ELKDOM"
Fraternally,

Charyll McKean, President
Arizona Elks Association
---
Online Forms
Check out our Online Forms page we've got set up. Maybe you'll find an easier way of sending data to the appropriate person in the Arizona Elks Association.
Elks Training
Take the Training Quiz # 10 Today! You will not be graded, however you will be able to grade yourself after submitting your answers. Please take the quiz today!
---
Arizona Elks Red Vest Order Form
If you're planning on heading to Tampa for the 2021 Grand Lodge Convention order your RED VEST TODAY and show your Arizona Spirit and comradery.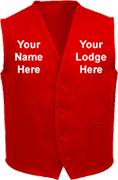 We offer the Arizona Elks Red Vests in sizes S, M, L, XL, and XXL. You can have your vest with or without a front pocket.
You have the option of Jerry Grimes from Kingman, picking up your vest for you, or you may have the vest delivered to your home.
Click on the Red Vest Order Form link above and email it. Contact information is on the form
---
Have a question about our Arizona Elks State Association or about the Benevolent and Protective Order of Elks?