Congrats Arizona on our 5 star rating from the Grand Lodge for a second year in a row.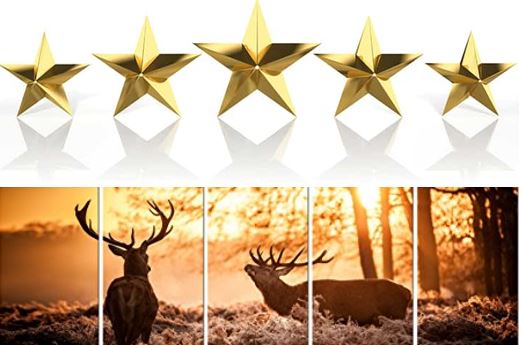 Welcome to the great state of Arizona, the home of one of the many wonders of the world, the Grand Canyon. AEA President Rich Botkin thanks all visitors for stopping by to see what our Association is doing.
Want access to the Restricted Area? Log in or Register for an account above.
To Register you must be a member in Benevolent and Protective Order of Elks. With this registration you will gain access to certain documents such as our AEA Directory, Monthly Newsletters, other things that are only privileged to our members.
***Mid-Year Convention News from the Meetings Committee***
***Arizona Elks Association COVID-19 Information Page***
***  The AEA Elks Training Quiz # 9 is now online click here —->> Quiz # 9 ***
Our State Major Projects are the Steele Children's Research Center at the University of Arizona and the Youth Camp in Globe, AZ.
Want information on how to join our Order or information about a Lodge near you! Click the here to inquire.
Congratulations Rich Botkin on being installed as the AEA State President. Click to see photos of your 2020-21 Arizona Elks Association Officers, Appointees, Grand Lodge Representatives, along with their spouses.
The State President's Motto:
"ELK'S ARE MEANT TO SERVE!"

The State President's Monthly Message: 
October 2020
Members all:
Well the summer months are gone and not a lot has improved. We are still in the wondering stage of what comes next. The only thing I can tell you is we need to stay strong and get though this together. I assure you that every elk in the state is working to get their lodges back in respectable order. There is nothing new happening in the state. As everyone expected the October Mid-Year convention has been cancelled and nothing is planned until after the first of the year. We are trying to put together a mini convention event in each district and having all lodges in that district attend. Will let everyone know when it becomes a reality.
I attended the Past State Presidents meeting and found it highly informative. They finalized the budget, picked the next Vice Presidents for next year, and covered a host of other topics. I received the Grand Lodge Newsletter and would like to share a few of the subjects that were presented in the letter as I know not everyone receives it.
Our Grand Exalted Ruler Paul R. Ryan wrote a good article on the new  FRS and your lodge budget. With every lodge doing half the business it normally should do then your budget should reflect just that. If your lodge is functioning at half the income then your budget should be based on that figure. If it is out of whack then your Board of Directors/Trustees need to take a serious look at it. Adjust where needed based on your lodge's financial needs for the rest of the year.
Simple math! You cannot spend what you do not have! Be realistic when you are making your budget adjustments in October.
Membership, I know everyone is doing as much as possible when it comes to membership. Rick Gathen, Grand Lodge PR, and Membership Marketing Manager has come up with three new campaigns for membership recruiting. " New Generation of Elks", " Join The Herd", and " Charity with Friends for Those We Love".  For more information on the new campaigns, visit virtualmanuals,elks.org/social-shareables. This is the first phase of recruiting campaigns coming in 2020. This is geared to recruit younger members.
Just for your interest, your State President, along with the officers of Tucson East 2532 now have clean shaved heads. This was done by Tucson East Lodge #2532 as part of a fund raiser for AEMP. They raised over $ 10,000 dollars.
I will close with please keep healthy, happy, and safe.
God Bless our troops, God Bless our First Responders, and God Bless America.
"ELK'S ARE MEANT TO SERVE!"
Fraternally,

Rich Botkin, President
Arizona Elks Association
---
Online Forms
Check out our Online Forms page we've got set up. Maybe you'll find an easier way of sending data to the appropriate person in the Arizona Elks Association.
Elks Training
Take the Training Quiz # 9 Today! You will not be graded, however you will be able to grade yourself after submitting your answers. Please take the quiz today!
---
Arizona Elks Red Vest Order Form
If you're planning on heading to Baltimore for the 2020 Grand Lodge Convention order your RED VEST TODAY and show your Arizona Spirit and comradery.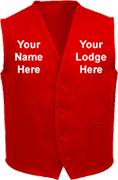 We offer the Arizona Elks Red Vests in sizes S, M, L, XL, and XXL. You can have your vest with or without a front pocket.
You have the option of Jerry Grimes from Kingman, picking up your vest for you, or you may have the vest delivered to your home.
Click on the Red Vest Order Form link above and email it. Contact information is on the form
---
Have a question about our Arizona Elks State Association or about the Benevolent and Protective Order of Elks?