Congrats Arizona on our 5 star rating from the Grand Lodge for a second year in a row.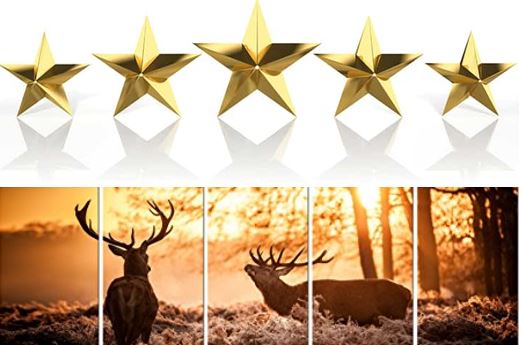 Welcome to the great state of Arizona, the home of one of the many wonders of the world, the Grand Canyon. AEA President Dan Snyder thanks all visitors for stopping by to see what our Association is doing.
Want access to the Restricted Area? Log in or Register for an account above.
To Register you must be a member in Benevolent and Protective Order of Elks. With this registration you will gain access to certain documents such as our AEA Directory, Monthly Newsletters, other things that are only privileged to our members.
***  The AEA Elks Training Quiz #8 is now online click here —->> Quiz #8 ***
***  The 2020 Grand Lodge Convention form for Baltimore is now online —->> Baltimore GL Convention Form  ***
*** The new Financial Reporting System committee (due to a resolution being passed at the GL Convention) is now online click here —->> Financial Reporting System  ***
Our State Major Projects are the Steele Children's Research Center at the University of Arizona and the Youth Camp in Globe, AZ.
Want information on how to join our Order or information about a Lodge near you! Click the here to inquire.
Click to see photos of your 2019-20 Arizona Elks Association Officers, Appointees, Grand Lodge Representatives, along with their spouses.
The State President's Motto:
"ELK'S ARE PATRIOTIC AMERICANS!"

The State President's Monthly Message: 
January 2020
My Fellow Arizona Elks,
Welcome to February, perhaps the most important month for our subordinate Lodges. As you know February is election month. It is the month of both nominations and elections for the leadership that will craft your Lodge for the upcoming year. It is my fondest hope that all Elks will play an active role in this process. It is one of the most significant ways you have as a member to affect the legacy of your Lodge. Please do not waive this opportunity and participate in the process. Let your voice be heard.
As we move forward, there are some items of old business that deserve comment. First is following up on our progress with our Lodge Charity Banners. By now the Lodge Banners should have been delivered to all of our Lodges. I know many of you have already installed them in a prominent place on the exterior of your Lodge. If you haven't done so already, please make it a priority as the message the banners carry is an important one to share with your communities. It not only carries a proud message of your activities in your communities, but also invites members in the community to come join you as a member and participate in the process. If for any reason your Lodge is having difficulty obtaining its Banner, please let your district membership vice chair or myself know. We want to have all 43 Lodges proudly displaying their banners.
The next item is Arizona's participation in the Pearl Harbor Memorial Drive. As we commented last month, Arizona's participation to date is paltry. We have established a goal of $1 per member and, for all of us in Arizona that he equates to $25,000. Last month, as a state, our donations totaled less than $200. As I prepare this message, our total has increased to $553. Still a meager amount in light of our goal and hardly indicative of the generosity of Arizona Elks. We need everyone's help. Besides encouraging our members to donate individually, we need to keep this memorial in mind during the course of our Lodge fundraising. Please help me keep this project a center of attention for our membership. There is a slideshow available for this very purpose on the Elks National Veterans Services Commission page at elks.org. We want to continue to do our state proud in the area of our generosity especially when our state's namesake, the USS Arizona, is a principal element in the memorial we are supporting. Again, the website link for donations is listed here at enf.elks.org/phc.
In looking forward to our May convention there are a couple of newsworthy items that I'm eager to share with you. In addition to the State Presidents from Nevada and Utah, we will very much look forward to welcoming our Grand Exalted Ruler Robert "Bob" Duitsman and his lovely lady Beth and we will further be excited to welcome Brother Rick Gathen who will be conducting one of his trademark membership workshops. I hope you'll make your plans now to join us in May and help us give a warm Arizona welcome to our guests.
Until our visit in March, keep in mind that Elks are Patriotic Americans and many thanks to all for all that you do.
"ELK'S ARE PATRIOTIC AMERICANS!"
Fraternally,

Dan Snyder, President
Arizona Elks Association
---
Online Forms
Check out our Online Forms page we've got set up. Maybe you'll find an easier way of sending data to the appropriate person in the Arizona Elks Association.
Elks Training
Take the Training Quiz # 8 Today! You will not be graded, however you will be able to grade yourself after submitting your answers. Please take the quiz today!
---
Arizona Elks Red Vest Order Form
If you're planning on heading to Baltimore for the 2020 Grand Lodge Convention order your RED VEST TODAY and show your Arizona Spirit and comradery.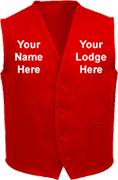 We offer the Arizona Elks Red Vests in sizes S, M, L, XL, and XXL. You can have your vest with or without a front pocket.
You have the option of Jerry Grimes from Kingman, picking up your vest for you, or you may have the vest delivered to your home.
Click on the Red Vest Order Form link above and email it. Contact information is on the form
---
Have a question about our Arizona Elks State Association or about the Benevolent and Protective Order of Elks?