Congrats Arizona on our 5 star rating from the Grand Lodge for a second year in a row.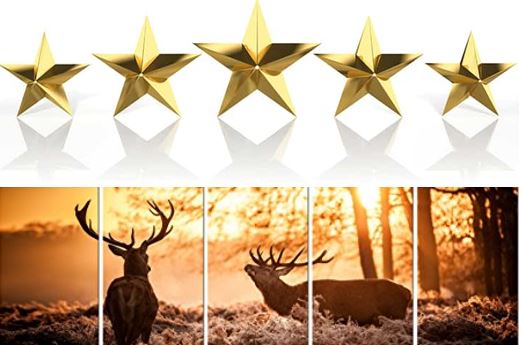 Welcome to the great state of Arizona, the home of one of the many wonders of the world, the Grand Canyon. AEA President Dan Snyder thanks all visitors for stopping by to see what our Association is doing.
Want access to the Restricted Area? Log in or Register for an account above.
To Register you must be a member in Benevolent and Protective Order of Elks. With this registration you will gain access to certain documents such as our AEA Directory, Monthly Newsletters, other things that are only privileged to our members.
*** The AEA Mid-Year Convention is now online click here —->> 2019 Midyear Convention Form  ***
***  The AEA Elks Training Quiz #8 is now online click here —->> Quiz #8 ***
*** The new Financial Reporting System committee (due to a resolution being passed at the GL Convention) is now online click here —->> Financial Reporting System  ***
Our State Major Projects are the Steele Children's Research Center at the University of Arizona and the Youth Camp in Globe, AZ.
Want information on how to join our Order or information about a Lodge near you! Click the here to inquire.
Click to see photos of your 2019-20 Arizona Elks Association Officers, Appointees, Grand Lodge Representatives, along with their spouses.
The State President's Motto:
"ELK'S ARE PATRIOTIC AMERICANS!"

The State President's Monthly Message: 
August 2019
My fellow Arizona Elks, as we move into August, we are definitely in the dog days of summer. I hope all of you have taken this opportunity to join your fellow Elks at the Lodge for good friendship and fellowship in a much cooler environment.
Before we move into August, I would be remiss if we didn't take a moment to look back at July. As most of you know our Grand Lodge Convention took place last month and with the support of all of you, I had the honor and privilege of carrying the Arizona State Flag in the opening ceremonies. Further, we witnessed the installation of our new Grand Exalted Ruler. He is from Area Seven and as most of you know his name is Robert "Bob" Duitsman. I have had the pleasure of dealing with Brother Bob on a number of occasions while he was part of our Grand Lodge Judiciary committee. In my opinion we could not have put our order in better hands and under his leadership I am sure our organization will flourish.
Brother Bob has chosen as his motto for the coming year "Honoring the past – Embracing the Future." As our Grand Exalted Ruler has said in the past, his motto focuses on keeping us mindful of the many great works we have accomplished over the past 150 years and with the spirit of optimism moving forward together to grow our membership, work our programs, and promote our brand.
Our grand Lodge session also found three of our Arizona Elks Lodges recipients of the All-American Lodge award. As we commented last month, this is a proud achievement for all of us as Arizona Elks. There are only six of these awards recognized in the country and we can be proud to say that 50% of them reside in the state of Arizona. I believe we recognize those Lodges last month, but it bears repeating; in Division I Raceway Lodge # 2852 received the award. In Division IV Phoenix Lodge #335 was also a winner. And in Division VI Sun City Lodge # 2559 was also a winner. All three of these Lodges reprised their role as All-American Lodges. I am sure you will join me in congratulating them. I encourage all of our Lodges to participate in the All-American Lodge contest and in our Arizona Elks Association Lodge of the Year program. Taking the time to track your accomplishments and tally your score might very well surprise your membership. All of you are doing excellent work in your communities and with your membership and keeping track of your progress and success is likely the key to achievement in this area.
As we move into August, our Lodge Visitations are in full swing. Please work with your Vice Presidents on getting these visitations scheduled if they have not been already. Our Lodge visitations are aimed at learning what you are doing in your Lodge with success and how those successes are achieved. We share that information with other Lodges who may very well benefit from your experience. We are also there to assist you in any way possible with difficulties you may be encountering especially in relationships with the administration of our State Association. Another thing that I would encourage all of you to do during these visitations is to attend the business meetings that usually take place in the afternoon before a Lodge function.
Let me close our visit this month with a prophetic quote from Pres. Theodore Roosevelt:
"If you could kick the person in the pants responsible for most of your trouble you wouldn't sit for a month"
Until next month always remember "Elks are patriotic Americans."
"ELK'S ARE PATRIOTIC AMERICANS!"
Fraternally,

Dan Snyder, President
Arizona Elks Association
---
Online Forms
Check out our Online Forms page we've got set up. Maybe you'll find an easier way of sending data to the appropriate person in the Arizona Elks Association.
Elks Training
Take the Training Quiz # 8 Today! You will not be graded, however you will be able to grade yourself after submitting your answers. Please take the quiz today!
---
Arizona Elks Red Vest Order Form
If you're planning on heading to San Antonio for the 2018 Grand Lodge Convention order your RED VEST TODAY and show your Arizona Spirit and comradery.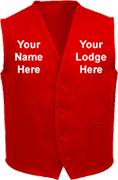 We offer the Arizona Elks Red Vests in sizes S, M, L, XL, and XXL. You can have your vest with or without a front pocket.
You have the option of Jerry Grimes from Kingman, picking up your vest for you, or you may have the vest delivered to your home.
Click on the Red Vest Order Form link above and email it. Contact information is on the form
---
Arizona Elks Show Their Support! 
The Elks of Arizona are proud to announce the next endorsed candidate for the prestigious position of Grand Exalted Ruler of Elkdom 2019 – 2020, is Robert Duitsman.  As many of you know, Robert and his wife Beth, are from California. 
To help show our support for Bob and for Area Seven an endorsement pin is available for purchase.  These pins are selling for one pin for $100.00 or two pins for $150.00.  In addition, with your participation you will receive an exclusive invitation to attend Bob and Beth's congratulatory reception on Monday July 1st in St. Louis.
Be the first in your Lodge to proudly wear Bob's endorsement pin at your next lodge meeting.  You may contact either your District Leader's to purchase pins or I may be reached either by email nukid@npgcable.com or by phone 928-753-5925.  Checks should be made payable to (CHEA) California Hawaii Elks Association.
Thank you in advance for your continued support for the programs of Elkdom.
Jerry Grimes, Special Deputy, Arizona Elks Association
---
Have a question about our Arizona Elks State Association or about the Benevolent and Protective Order of Elks?