Congrats Arizona on our 5 star rating from the Grand Lodge for a second year in a row.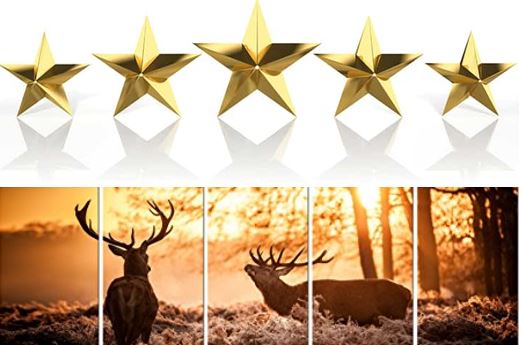 Welcome to the great state of Arizona, the home of one of the many wonders of the world, the Grand Canyon. AEA President Rich Botkin thanks all visitors for stopping by to see what our Association is doing.
Want access to the Restricted Area? Log in or Register for an account above.
To Register you must be a member in Benevolent and Protective Order of Elks. With this registration you will gain access to certain documents such as our AEA Directory, Monthly Newsletters, other things that are only privileged to our members.
***Mid-Year Convention News from the Meetings Committee***
***Arizona Elks Association COVID-19 Information Page Updated 28 Oct 20***
***  The AEA Elks Training Quiz # 9 is now online click here —->> Quiz # 9 ***
Our State Major Projects are the Steele Children's Research Center at the University of Arizona and the Youth Camp in Globe, AZ.
Want information on how to join our Order or information about a Lodge near you! Click the here to inquire.
Click to see photos of your 2020-21 Arizona Elks Association Officers, Appointees, Grand Lodge Representatives, along with their spouses.
The State President's Motto:
"ELK'S ARE MEANT TO SERVE!"

The State President's Monthly Message: 
November 2020
Members all:
Hope this finds everyone happy, healthy, and safe. In some areas of the state the weather is cooling down and making it a little more comfortable to venture outside and enjoy the scenery. There is still the pandemic that is on everyone's mind. It is still here and hopefully will start to slow down before the end of the year. That is all I am going to say about it. This article is what I would have reported at the Mid-Year Convention in October.
As State President and First Lady JoAnn and I have traveled close to 5000 miles and visited around 16 lodges in the state. Some official and some unofficial and to say the least we were quite surprised at the programs and work being done by the members at every lodge. In some cases, we just dropped in unannounced to talk to the members about what is going on with their lodges. I can tell you from the conversations we had, the Arizona Elks are alive and well and believe we will come out of this stronger than ever.
As we talked to members it became quite obvious that there was a deep concern for their old members and how they were getting along. There were several different opinions on what should be done, but the most was keeping in contact with them. Some lodges set up a small group of members just to contact them on a regular basis and others just picked up the phone and called them directly or went to their home. Either way it is especially important to make sure our elderly members are not forgotten.
We also found out that the members are taking pride in reopening their lodges. I was impressed with the huge outpour of members cleaning, painting and just an all- around general cleaning of their lodge and grounds. I find myself  looking at a group of elks working together toward a common goal. I guess you would call it character. Character is something you have when no one is watching you. I find myself talking to Moms & Dads, Husbands and Wives, children of elks who have now become elks themselves. What a great feeling to be able to just sit and talk with them about anything. They are worried about delinquent members, their elderly members and through it all have reached out to their community to assist in any way. With that being said I would like to express JoAnn and myself sincere  thank you to all the lodges we have visited and have extended their hospitality to us. Arizona Elks are "The Best People on Earth". Thank you for allowing us the opportunity to serve you.
God Bless our troops, God Bless our First Responders, and God Bless America.
"ELK'S ARE MEANT TO SERVE!"
Fraternally,

Rich Botkin, President
Arizona Elks Association
---
Online Forms
Check out our Online Forms page we've got set up. Maybe you'll find an easier way of sending data to the appropriate person in the Arizona Elks Association.
Elks Training
Take the Training Quiz # 9 Today! You will not be graded, however you will be able to grade yourself after submitting your answers. Please take the quiz today!
---
Arizona Elks Red Vest Order Form
If you're planning on heading to Baltimore for the 2020 Grand Lodge Convention order your RED VEST TODAY and show your Arizona Spirit and comradery.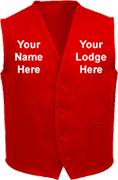 We offer the Arizona Elks Red Vests in sizes S, M, L, XL, and XXL. You can have your vest with or without a front pocket.
You have the option of Jerry Grimes from Kingman, picking up your vest for you, or you may have the vest delivered to your home.
Click on the Red Vest Order Form link above and email it. Contact information is on the form
---
Have a question about our Arizona Elks State Association or about the Benevolent and Protective Order of Elks?