Congrats Arizona on our 5 star rating from the Grand Lodge for a third year.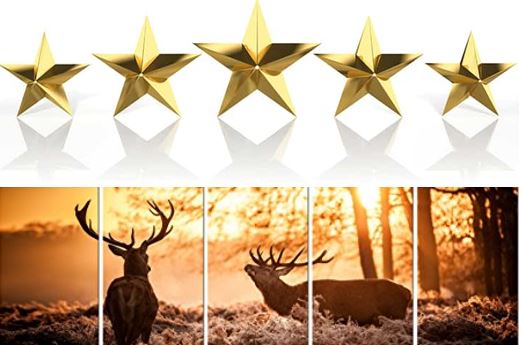 Welcome to the great state of Arizona, the home of one of the many wonders of the world, the Grand Canyon. AEA President Rich Botkin thanks all visitors for stopping by to see what our Association is doing.
Want access to the Restricted Area? Log in or Register for an account above.
To Register you must be a member in Benevolent and Protective Order of Elks. With this registration you will gain access to certain documents such as our AEA Directory, Monthly Newsletters, other things that are only privileged to our members.
*** The Grand Lodge Convention in Tampa, Florida Information and  Registration Form is posted to the Grand Lodge Headquarters Page***
*** The Arizona Elks Association will be having a mini Convention Registration Form can be found on the Meetings Committee Page Here  ***
***Arizona Elks Association COVID-19 Information Page Updated 15 Mar 21***
***  The AEA Elks Training Quiz # 10 is now online click here —->> Quiz # 10 ***
Our State Major Projects are the Steele Children's Research Center at the University of Arizona and the Youth Camp in Globe, AZ.
Want information on how to join our Order or information about a Lodge near you! Click the here to inquire.
Click to see photos of your 2020-21 Arizona Elks Association Officers, Appointees, Grand Lodge Representatives, along with their spouses.
The State President's Motto:
"ELK'S ARE MEANT TO SERVE!"

The State President's Monthly Message: 
April 2021
Members all:
By the time you read this article I am sure you will have heard that there is going to be a Convention in May. Hoorah. This will be on Saturday May 15th and Sunday May 16th. This is going to be entirely different than any other May convention. I will explain a few of the details so you will not be surprised. First I would like to Thank PSP Lee & Sunday Schwein. They have worked extremely hard to make this convention happen, so the next time you see them please offer your thanks and support for all their efforts.
The actual convention will be three days, Friday, Saturday, and Sunday with business sessions on Saturday and ending on Sunday with the installation of new officers.  The registration desk will be open on Friday May 14th, from noon until 5:00 pm, Saturday May 15th from 7:00 am till 1:00 pm and on Sunday May 16th from 7:00am until 8:00 am. You should have received your registration form so please fill them out and return it in a timely manner. This year it is going to be mandatory for all Exalted Rulers and Lodge Secretaries to attend the convention. The Leading Knights are not required to attend this convention. Repeat, the Leading Knights are not required to attend this convention. The reason being is that we are, at this time limited to 125 members allowed at the business meetings. Hopefully, this will change by May. This is not to say that you should not fill out a registration form if you want to attend the convention.
Saturday May 15th the business session will consist of two parts, the first starting at 8:00 am until 11:00 am and then adjourn for lunch and reconvene at 1:00 pm until 3:00 pm. There will be a roll call of lodges at the 8:00am and 1:00 pm sessions. Please plan to attend both sessions.
 Also, there will be a dinner on Saturday night May 15th , and the theme is the Fifties and Sixties so dress will be casual or in accordance with the theme.
Because of restrictions there will not be a First Ladies Luncheon, but JoAnn will host the hospitality room for the spouses to enjoy coffee and danish on Saturday May 15th from 9:00 am until 10:30 am.
Hospitality Room will be open on Friday, Saturday, and Sunday and will be monitored for entrance during the convention. Check as hours may vary.
 A caution to all State Chairperson, this is a shorten convention so I will ask you to turn in a written report and limit your oral report as we will be pressed for time. As you will see by the agenda time is of the essence, reports are informative and important, but we must also respect all the committees for reporting convenience.
Ritual Teams will perform on Friday at a time yet to be determined. State Chairman Al Kayal will notify the teams of their times to compete.
AEMP will still entertain the "Exalted Rulers March" on Sunday May 16th, so please stay in the session and support all the work that has been accomplished during these critical times, bring your checks to drop in the basket.
I will close with I hope this finds everyone safe, happy, and healthy. Please try to attend the convention and see old friends and renew some acquaintances.
God Bless our troops, God Bless our First Responders, and God Bless America.
"ELK'S ARE MEANT TO SERVE!"
Fraternally,

Rich Botkin, President
Arizona Elks Association
---
Online Forms
Check out our Online Forms page we've got set up. Maybe you'll find an easier way of sending data to the appropriate person in the Arizona Elks Association.
Elks Training
Take the Training Quiz # 10 Today! You will not be graded, however you will be able to grade yourself after submitting your answers. Please take the quiz today!
---
Arizona Elks Red Vest Order Form
If you're planning on heading to Baltimore for the 2020 Grand Lodge Convention order your RED VEST TODAY and show your Arizona Spirit and comradery.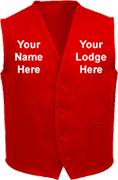 We offer the Arizona Elks Red Vests in sizes S, M, L, XL, and XXL. You can have your vest with or without a front pocket.
You have the option of Jerry Grimes from Kingman, picking up your vest for you, or you may have the vest delivered to your home.
Click on the Red Vest Order Form link above and email it. Contact information is on the form
---
Have a question about our Arizona Elks State Association or about the Benevolent and Protective Order of Elks?