Congrats Arizona on our 5 star rating from the Grand Lodge for a sixth year.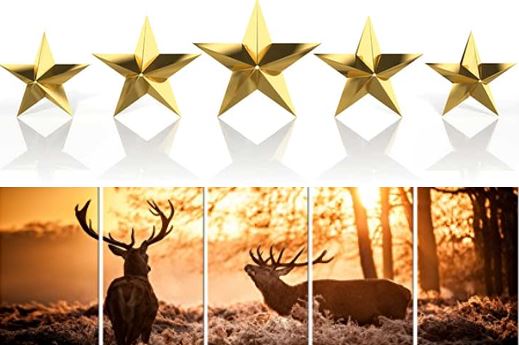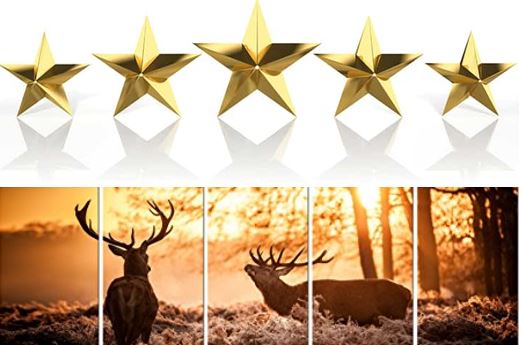 Welcome to the great state of Arizona, the home of one of the many wonders of the world, the Grand Canyon. AEA President Al Kayal thanks all visitors for stopping by to see what our Association is doing.
Want access to the Restricted Area? Log in or Register for an account above.
To Register you must be a member in the Benevolent and Protective Order of Elks. With this registration you will gain access to certain documents such as our AEA Directory, Monthly Newsletters, other things that are only privileged to our members.
Our State Major Projects are the Steele Children's Research Center at the University of Arizona and the Youth Camp in Globe, AZ.
Want information on how to join our Order or information about a Lodge near you! Click the here to inquire.
Click to see photos of your 2023-24 Arizona Elks Association Officers, Appointees, Grand Lodge Representatives, along with their spouses.
The State President's Motto:
"Thanks, for Lending a Hand."

The State President's Monthly Message:
December 2023
Brother and Sister Elks,
What an amazing time of year!
Brenda joins me in the wish that you all had a Happy Thanksgiving; that you all enjoyed the blessings of good fortune, family, God and good health. Finally, we extend a hearty Thanks for Lending a Hand to those who shared the gifts bestowed on them with those less fortunate.
December is now upon us and one of our most important duties is first on the list. Sunday, December 3 marks the date of the Elks Memorial Service, a day on which we commemorate the lives of those members who have passed away in the last year. We gather with invited family members as we pay a tribute of love and affection to those brothers and sisters who have served our cause so valiantly but who no longer answer when their name is called. ….Though we no more possess them, still our hearts their memories bear. Do yourself a favor and attend this solemn and beautiful service. It will not be your last.
Our attention to Youth Activities and Community Service comes to the forefront this month:
For most of our Lodges, December marks the beginning of the Hoop Shoot season. Lodges will begin their local shoots during this month in preparation of sending candidates on to District Contests in January. Contact your Lodge Hoop Shoot Chair and volunteer a few hours of your time to this exciting program.
Local high school seniors have been submitting their applications for consideration in our Most Valuable Student Scholarship and Vocational Scholarship Programs. Judging of these applications will soon be underway. Contact your Lodge Scholarship Chair and volunteer a few hours of your time to this rewarding program.
Most, if not all of our Lodges, will be participating in a Children's Christmas Shopping Spree/Clothe a Child Program which will provide much-needed clothing/footwear, toys and the joy of Santa to the children of our communities, many of whom would not have a Christmas without the Elks. Contact your Lodge Social Welfare Committee Chair and volunteer a few hours of your time to light up the lives of those less-fortunate than we are.
Many of our Lodges will be celebrating the wonders of Christmas by hosting parties for the children and grandchildren of our members. Contact your Lodge House Committee Chair and volunteer a few hours of your time to enhance the joy of Christmas among our own family.
The list goes on and on, but what would you expect?
We are in the homestretch of the Lodge year. In terms of net membership, we are about breakeven as of the Grand Lodge Membership Report of 11/13/23, as follows:
Gains 2,685
Losses (1,118)
Delinquents (2,328)
Awaiting Initiation 625
Net (136)
You know the routine: 1) Let's contact our delinquent members and find out why they are not paying dues or what we can do to help, if needed, and encourage them to renew, 2) Let's actively inspire our existing members to invite friends, family and acquaintances to join our great Order, 3) Let's invite our membership, by specific and detailed invitation, to attend our Memorial Service and to help with Hoop Shoot, Scholarships, Children's Shopping Spree, Visiting the Sick, Veterans Christmas Cards, etc., and 4) Initiate, Initiate, Initiate.
With a heavy heart, it is my sad duty to announce the passing of our Brother and friend, Hersh Eaton, Vice-President, North, who fought valiantly to the end. I and my Vice-Presidents Sue Krausman (South), JeRay Bellon (East) and Hank Thonnard (West) are in the process of completing our visits of all Arizona Lodges inclusive of visits to those remaining Lodges selected by Brother Hersh. We are proud to have had the opportunity of visiting with you, your Officers and members and listening to your marvelous stories of membership and service. Please remember that we are also here to lend a hand in most any facet of Lodge operation, without repercussion, if you desire. Please feel free to consult with any of us, regardless of the request.
Don't forget to supply evidence of our substantial and many accomplishments for publication to this AEA Newsletter, to the Grand Lodge Magazine and to local news.
In closing this month, in addition to participating in our charitable endeavors, please enjoy the spirit of the Christmas season with your friends and family. Brenda, I and our family wish you and yours a blessed Merry Christmas and a prosperous New Year.
May God bless our troops, our first responders, our families and all of you.
Thanks for Lending a Hand!
Fraternally,

Al Kayal, President
Arizona Elks Association
---
Online Forms
Check out our Online Forms page we've got set up. Maybe you'll find an easier way of sending data to the appropriate person in the Arizona Elks Association.
Elks Training
Take the Training Quiz # 11 Today! You will not be graded, however you will be able to grade yourself after submitting your answers. Please take the quiz today!
---
Arizona Elks Red Vest Order Form
If you're planning on heading to Minneapolis for the 2023 Grand Lodge Convention order your RED VEST TODAY and show your Arizona Spirit and comradery.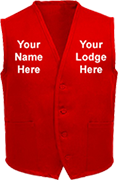 We offer the Arizona Elks Red Vests in sizes S, M, L, XL, and XXL. You can have your vest with or without a front pocket.
You have the option of Jerry Grimes from Kingman, picking up your vest for you, or you may have the vest delivered to your home.
Click on the Red Vest Order Form link above and email it. Contact information is on the form
---
* * * Ladies * * * * Jewelry Project * * * * Update * * * *
Thank you AEA Ladies and friends for all the jewelry donated to the AEA Jewelry Project. At the May convention in Tempe I reported the following:
The Jewelry Project is under the guidance of the Past State President's Spouses
In one year we served over 1,100 children, patients of the six AEA Elks Clinics [our original clinic at the hospital, North Hills, Orange Grove, La Cholla, Glendale, Mesa] and the Steele Children's Hospital plus, three Clothe a Child events held in Yuma, Kearny and Chandler chose over 2,500 pieces of jewelry for their Mothers, Grandmothers, Nanas or favorite nurse.
This was accomplished without using any funding from AEA or Major Projects
For further information please contact me with questions at any time via [email protected] or phone 520-235-5598.
Thank You! It will make your heart swell with pride and accomplishment!
Diane Skorupski
---
Have a question about our Arizona Elks State Association or about the Benevolent and Protective Order of Elks?