Congrats Arizona on our 5 star rating from the Grand Lodge for a fifth year.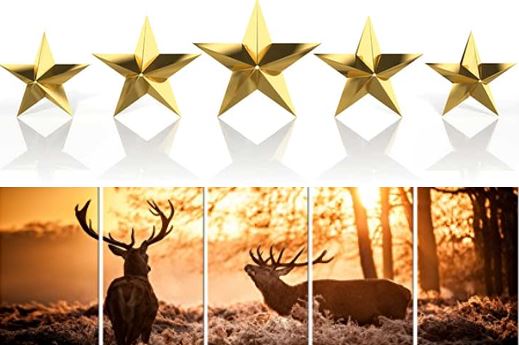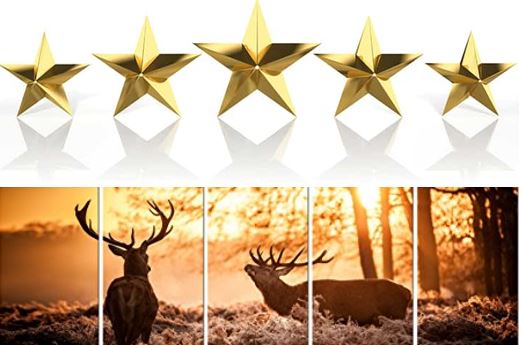 Welcome to the great state of Arizona, the home of one of the many wonders of the world, the Grand Canyon. AEA President Mike Weishan thanks all visitors for stopping by to see what our Association is doing.
Want access to the Restricted Area? Log in or Register for an account above.
To Register you must be a member in Benevolent and Protective Order of Elks. With this registration you will gain access to certain documents such as our AEA Directory, Monthly Newsletters, other things that are only privileged to our members.
**** The AEA Mid-year Convention Registration form can be downloaded by clicking Here —->>>> AEA 107th Mid-Year Convention Form Oct 2022 or download from the Meetings committee page Here —>>> Meetings ****
*** The AEA Elks Training Quiz # 11 is now online click here —->> Quiz # 11 ***
Our State Major Projects are the Steele Children's Research Center at the University of Arizona and the Youth Camp in Globe, AZ.
Want information on how to join our Order or information about a Lodge near you! Click the here to inquire.
Click to see photos of your 2022-23 Arizona Elks Association Officers, Appointees, Grand Lodge Representatives, along with their spouses.
The State President's Motto:
""ELKDOM" it is in giving, that we receive."

The State President's Monthly Message:
September 2022
Members all:
I hope your August went well. September looks to being a busy month. Many of our Lodges have fundraisers scheduled in support of our programs for this upcoming month. Thank you all for your hard work and success in these programs.
I want to start out by wishing a speedy recovery to our Grand Exalted Ruler Bruce Hindley. GER Hindley suffered a head injury a couple of weeks ago as many of you heard, and is now home recovering. Our thoughts and prayers go to him from the great members of the Arizona Elks Association.
Now, on to what's up in Arizona. We are only 6 weeks away from the mid-year convention October 14th – 15 – 16th. Please get your registration forms mailed in to PSP/Meetings Committee Chairman Lee Schwein ASAP. The deadline is September 20th 2022 to have your paperwork in to Lee. Exalted Ruler's, please remind your Leading Knight, Secretary, and Chairman of the Board, that they also are required to attend the convention and meetings. The dress code for all meetings is as usual, business casual. NO SHORTS!! Dispensation requests for required officers who need to be excused from attending the convention, must submit by email a short letter to my office asking for the dispensation and the reason for it.
AEA morning sessions will begin promptly at 8:00 a.m. on Saturday and Sunday.
On a fun note…..
This convention will have several prize giveaways during both the Saturday and Sunday meetings. The holders of the winning tickets drawn can select the gift of their choice that are on display. Tickets will be given at the door only to those who attend the meetings. And, tickets are absolutely FREE!! This is Kathy's and my way of saying thank you to all of you for your dedication to the order and taking your time and resources to come to this convention. We truly appreciate all of you.
Also, on Friday night, the welcome dinner theme is…. A Halloween costume party . So, over the next few weeks get your costume ready to go. There will be Prizes for the best individual costume and the best couple's costume. The official costume judges are the 4 State Vice Presidents. (I'm told they do accept bribes). We will have live non-stop music and a dance floor set up for those of you that want to twirl your "ghoul" around. No costume? Your casual dress is welcome.
Major Projects and the Steele Research team will be giving a presentation on Sunday that every Elk should hear. It will be very informative and a presentation all Elks will be proud of. The discussion will cover our 30 years with Steele, their Pediatric Research and our new COVID-19 research program.
Also, on Sunday our Exalted Rulers March for major projects will take place. These donations that are given that day provide us the funds needed to support both the Steele Center and the Jack Warter Jr. Youth Camp. Thank you very much to the entire Major Projects team for all that you do. And thank you all Arizona Elks for your involvement in our programs showing the world that:
**God Bless**
Fraternally,

Mike Weishan, President
Arizona Elks Association
---
Online Forms
Check out our Online Forms page we've got set up. Maybe you'll find an easier way of sending data to the appropriate person in the Arizona Elks Association.
Elks Training
Take the Training Quiz # 11 Today! You will not be graded, however you will be able to grade yourself after submitting your answers. Please take the quiz today!
---
Arizona Elks Red Vest Order Form
If you're planning on heading to Atlanta for the 2022 Grand Lodge Convention order your RED VEST TODAY and show your Arizona Spirit and comradery.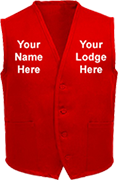 We offer the Arizona Elks Red Vests in sizes S, M, L, XL, and XXL. You can have your vest with or without a front pocket.
You have the option of Jerry Grimes from Kingman, picking up your vest for you, or you may have the vest delivered to your home.
Click on the Red Vest Order Form link above and email it. Contact information is on the form
---
Have a question about our Arizona Elks State Association or about the Benevolent and Protective Order of Elks?