Congrats Arizona on our 5 star rating from the Grand Lodge for a second year in a row.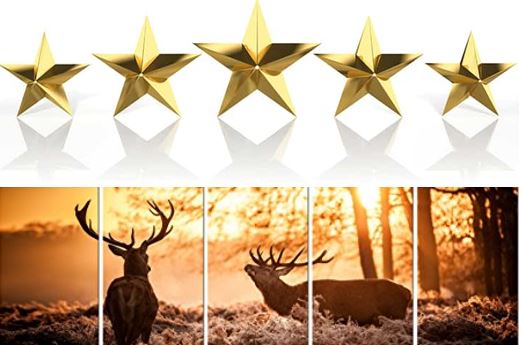 Welcome to the great state of Arizona, the home of one of the many wonders of the world, the Grand Canyon. AEA President Rich Botkin thanks all visitors for stopping by to see what our Association is doing.
Want access to the Restricted Area? Log in or Register for an account above.
To Register you must be a member in Benevolent and Protective Order of Elks. With this registration you will gain access to certain documents such as our AEA Directory, Monthly Newsletters, other things that are only privileged to our members.
We hope everyone stays safe and has a Merry Christmas and Happy New Year from the Arizona Elks Association
***Arizona Elks Association COVID-19 Information Page Updated 15 Dec 20***
***  The AEA Elks Training Quiz # 9 is now online click here —->> Quiz # 9 ***
Our State Major Projects are the Steele Children's Research Center at the University of Arizona and the Youth Camp in Globe, AZ.
Want information on how to join our Order or information about a Lodge near you! Click the here to inquire.
Click to see photos of your 2020-21 Arizona Elks Association Officers, Appointees, Grand Lodge Representatives, along with their spouses.
The State President's Motto:
"ELK'S ARE MEANT TO SERVE!"

The State President's Monthly Message: 
January 2021
Members all:
Well, it is the start of a new year and hopefully the ending of the most disastrous and deadliest year in our history. I hope everyone had a joyous and peaceful holiday. We as Elks have experienced the hardship of trying keep our lodges open, safe, our finances stable, and our Membership intact. I know you have tried everything possible to achieve those goals and as President I hope I have been able to provide some assistance and leadership during these stressful times. I know Joann and I have traveled to so many lodges and always come away with pride at what our association is doing as a whole. We can only pray for a better future this year.
During the month of January, the Arizona Elks Association will be conducting the Leading Knights Clinic in each District. This is not only for the Leading Knights but for any member in good standing that would like to attend. Find out how your Districts and State Organization are doing. Contact your District Deputy Grand Exalted Ruler in your District and find out the time and place.
Also, we are dedicating the month of January to regaining our delinquent membership back. I included along with our District Vice Presidents and District Deputies will be focusing on contacting each lodge and coordinate with the lodge membership committee to find out exactly what is being done to reduce our delinquency. So, lodges be prepared to respond to our inquiries with what ever plan you have available. I will be sending out a directive to each lodge asking for information concerning  your membership committee and committee chairperson.
We must have some type of plan in place to stem the flow of delinquency. The Order of Elks as with other organizations are suffering in membership retention. I believe if we have a plan and work that plan we will be able to regain some of our members.
God Bless our troops, God Bless our First Responders, and God Bless America.
"ELK'S ARE MEANT TO SERVE!"
Fraternally,

Rich Botkin, President
Arizona Elks Association
---
Online Forms
Check out our Online Forms page we've got set up. Maybe you'll find an easier way of sending data to the appropriate person in the Arizona Elks Association.
Elks Training
Take the Training Quiz # 9 Today! You will not be graded, however you will be able to grade yourself after submitting your answers. Please take the quiz today!
---
Arizona Elks Red Vest Order Form
If you're planning on heading to Baltimore for the 2020 Grand Lodge Convention order your RED VEST TODAY and show your Arizona Spirit and comradery.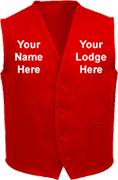 We offer the Arizona Elks Red Vests in sizes S, M, L, XL, and XXL. You can have your vest with or without a front pocket.
You have the option of Jerry Grimes from Kingman, picking up your vest for you, or you may have the vest delivered to your home.
Click on the Red Vest Order Form link above and email it. Contact information is on the form
---
Have a question about our Arizona Elks State Association or about the Benevolent and Protective Order of Elks?