Congrats Arizona on our 5 star rating from the Grand Lodge for a second year in a row.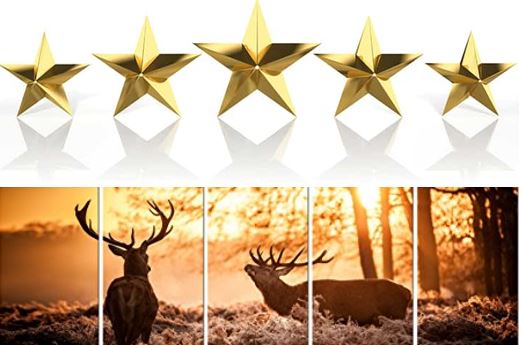 Welcome to the great state of Arizona, the home of one of the many wonders of the world, the Grand Canyon. AEA President Dan Snyder thanks all visitors for stopping by to see what our Association is doing.
Want access to the Restricted Area? Log in or Register for an account above.
To Register you must be a member in Benevolent and Protective Order of Elks. With this registration you will gain access to certain documents such as our AEA Directory, Monthly Newsletters, other things that are only privileged to our members.
***  The AEA Elks Training Quiz #8 is now online click here —->> Quiz #8 ***
Our State Major Projects are the Steele Children's Research Center at the University of Arizona and the Youth Camp in Globe, AZ.
Want information on how to join our Order or information about a Lodge near you! Click the here to inquire.
Click to see photos of your 2019-20 Arizona Elks Association Officers, Appointees, Grand Lodge Representatives, along with their spouses.
The State President's Motto:
"ELK'S ARE PATRIOTIC AMERICANS!"

The State President's Monthly Message: 
July 2019
WOW
The first month as your President has been a whirlwind of activity. The first three weeks saw us on the convention trail attending not only our own Arizona Elks Association convention but also participating in the Nevada Elks Association and California Hawaii Elks Association conventions.
As I shared with attendees at both the Nevada and California Hawaii conventions it is interesting that Elks often learn best from other Elks attempting to do similar or the same things. That was certainly my experience in traveling to Nevada and California as we attended both conventions in time to participate in their pre-convention meetings as well as their General Sessions. Both associations are attempting to accomplish similar if not the same goals as do we in the Arizona Elks Association. It was certainly educational to hear how they both approach their challenges. It broadens perspective and left me with thoughts and ideas to share with our own officers and committee chairs.
After returning we participated with your officers, committee chairs, and district vice chairs in our Organizational Meeting. I was extremely pleased with the way our officers and committee members approached their caucus sessions and the meaningful goals that were developed as a result. I am very much honored to serve with this group of quality leaders and look forward to working with them as we move our Association forward. Also, my thanks to Phoenix Lodge # 335 for hosting our session.
By now our lodges should've heard from either me or one of our vice presidents concerning our official Association visitations. I need a favor. Please reply to these communications in a timely manner as the visitations are important in managing our Association in general and helping our lodges in particular.
Also, since we visited last the Grand Lodge Fraternal Committee announced the All-American Lodge winners. As Arizona Elks we should be proud of the dominance displayed by several of our lodges again this year. There are only six lodges recognized for this award nationally. Three of those six awards were achieved by Arizona lodges. And three other Arizona lodges finished either second or third in their respective divisions. My congratulations to first place winners Raceway Lodge # 2852, Phoenix Lodge # 335, and Sun City Lodge # 2559. Also, my complements to Sierra Vista Lodge # 2065 and Yuma Lodge # 476 for their second-place awards and further to Apache Junction Lodge # 2349 for their third-place finish.
While these results indicate an impressive participation rate among our Arizona lodges, I would still encourage all of you to take the time to complete the form and participate in the contest. Completion of the All-American Lodge form as well as the AEA Lodge of the Year form may surprise your Lodge and your members with the point accumulations you have already achieved.
While I regret the need to end our visit this month on a solemn note, I would be remiss if we didn't recognize the passing of Brother Gene Boysen from Sun City Lodge #2559. Brother Gene was well known to most of you as a Past State VP, a Past District Deputy Grand Exalted Ruler and most recently our State Government Relations chairman. Brother Gene was similarly involved in Sun City Lodge serving as its Treasurer at the time of his passing. I'm sure we extend all our prayers to his wife Linda and, as Elks, we chisel his virtues on tablets of stone in our memory and we have long since written his faults in the sand. Rest in peace Brother Gene.
"ELK'S ARE PATRIOTIC AMERICANS!"
Fraternally,

Dan Snyder, President
Arizona Elks Association
---
Online Forms
Check out our Online Forms page we've got set up. Maybe you'll find an easier way of sending data to the appropriate person in the Arizona Elks Association.
Elks Training
Take the Training Quiz # 8 Today! You will not be graded, however you will be able to grade yourself after submitting your answers. Please take the quiz today!
---
Arizona Elks Red Vest Order Form
If you're planning on heading to San Antonio for the 2018 Grand Lodge Convention order your RED VEST TODAY and show your Arizona Spirit and comradery.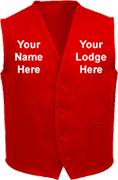 We offer the Arizona Elks Red Vests in sizes S, M, L, XL, and XXL. You can have your vest with or without a front pocket.
You have the option of Jerry Grimes from Kingman, picking up your vest for you, or you may have the vest delivered to your home.
Click on the Red Vest Order Form link above and email it. Contact information is on the form
---
Arizona Elks Show Their Support! 
The Elks of Arizona are proud to announce the next endorsed candidate for the prestigious position of Grand Exalted Ruler of Elkdom 2019 – 2020, is Robert Duitsman.  As many of you know, Robert and his wife Beth, are from California. 
To help show our support for Bob and for Area Seven an endorsement pin is available for purchase.  These pins are selling for one pin for $100.00 or two pins for $150.00.  In addition, with your participation you will receive an exclusive invitation to attend Bob and Beth's congratulatory reception on Monday July 1st in St. Louis.
Be the first in your Lodge to proudly wear Bob's endorsement pin at your next lodge meeting.  You may contact either your District Leader's to purchase pins or I may be reached either by email nukid@npgcable.com or by phone 928-753-5925.  Checks should be made payable to (CHEA) California Hawaii Elks Association.
Thank you in advance for your continued support for the programs of Elkdom.
Jerry Grimes, Special Deputy, Arizona Elks Association
---
Have a question about our Arizona Elks State Association or about the Benevolent and Protective Order of Elks?