Congrats Arizona on our 5 star rating from the Grand Lodge for a second year in a row.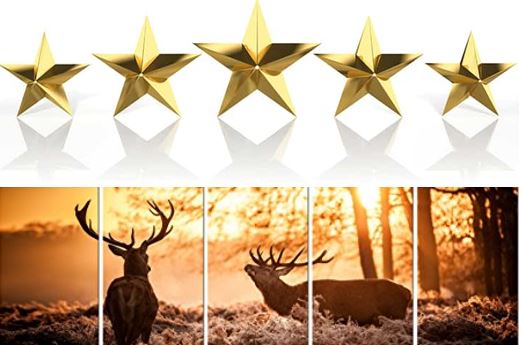 Welcome to the great state of Arizona, the home of one of the many wonders of the world, the Grand Canyon. AEA President Dan Snyder thanks all visitors for stopping by to see what our Association is doing.
Want access to the Restricted Area? Log in or Register for an account above.
To Register you must be a member in Benevolent and Protective Order of Elks. With this registration you will gain access to certain documents such as our AEA Directory, Monthly Newsletters, other things that are only privileged to our members.
***  The AEA Elks Training Quiz #8 is now online click here —->> Quiz #8 ***
***  The mid-year convention event brochure is out Mid-year Event Brochure  ***
*** The new Financial Reporting System committee (due to a resolution being passed at the GL Convention) is now online click here —->> Financial Reporting System  ***
Our State Major Projects are the Steele Children's Research Center at the University of Arizona and the Youth Camp in Globe, AZ.
Want information on how to join our Order or information about a Lodge near you! Click the here to inquire.
Click to see photos of your 2019-20 Arizona Elks Association Officers, Appointees, Grand Lodge Representatives, along with their spouses.
The State President's Motto:
"ELK'S ARE PATRIOTIC AMERICANS!"

The State President's Monthly Message: 
October 2019
My Fellow Arizona Elks,
Welcome to October. The cooling temperatures that we have been looking for appear to be becoming a reality, and the resulting change seems to be calling for the return of our snowbirds. Welcome home to them all.
Also, with the arrival of October comes the scheduling of our Association's Mid-Year Convention. I sincerely invite all of you to attend and I look forward to seeing as many of you that can attend our sessions. Among the many informative workshops and committee reports that will be on display will be the Financial Reporting System workshop conducted by Charyll McKean and her committee. This workshop is a must for any of you that are involved in the conversion process in your lodges and will be very informative for any of you that would simply like to know more about this system.
Our membership challenges continue, however my compliments to the hard work of most of our lodges in working down our delinquent lists. As an Association, our delinquency rate continues to be below the national average, however a few of our lodges are actually above the same and we can do better. Our State Chair Dianna Adams and her vice- chairs continue to communicate with you regularly and stand ready to assist you in any way they can. As concerns new members, many of you have already initiated members to Grand Exalted Ruler Duitsman's GER class. That drive continues through October and let's see if all our lodges can initiate members to that class. I would again refer you to brother Rick Gathen's Membership Corner on Elks.org. You will find many helpful and useful tools in that area.
By now all our lodges should have heard from our first lady concerning her goals for collecting articles and items for the Steel Research Center and the children at the hospital. One of the striking things that she found in visiting the research center is that our efforts have been largely devoted to the infant population. The older children in the hospital are all too often left out. Recognizing this fact and working with our Executive Director Katie Murdoch led to the specific listing of items she is hoping you can bring to the convention in October for delivery to the hospital. All efforts to help in this regard will be sincerely appreciated by the hospital in general and Mary and myself in particular.
This having been said, let us move through October. We look forward to our next visit and a report on the results of our convention.  Many thanks to all of you for all that you do and until next month always remember: Elks are Patriotic Americans.
"ELK'S ARE PATRIOTIC AMERICANS!"
Fraternally,

Dan Snyder, President
Arizona Elks Association
---
Online Forms
Check out our Online Forms page we've got set up. Maybe you'll find an easier way of sending data to the appropriate person in the Arizona Elks Association.
Elks Training
Take the Training Quiz # 8 Today! You will not be graded, however you will be able to grade yourself after submitting your answers. Please take the quiz today!
---
Arizona Elks Red Vest Order Form
If you're planning on heading to Baltimore for the 2020 Grand Lodge Convention order your RED VEST TODAY and show your Arizona Spirit and comradery.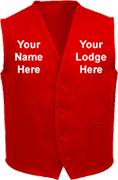 We offer the Arizona Elks Red Vests in sizes S, M, L, XL, and XXL. You can have your vest with or without a front pocket.
You have the option of Jerry Grimes from Kingman, picking up your vest for you, or you may have the vest delivered to your home.
Click on the Red Vest Order Form link above and email it. Contact information is on the form
---
Have a question about our Arizona Elks State Association or about the Benevolent and Protective Order of Elks?