Congrats Arizona on our 5 star rating from the Grand Lodge for a fifth year.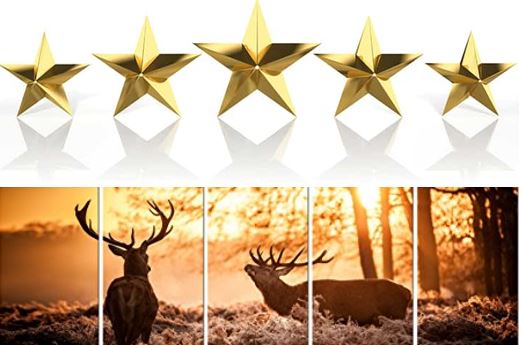 Welcome to the great state of Arizona, the home of one of the many wonders of the world, the Grand Canyon. AEA President Mike Weishan thanks all visitors for stopping by to see what our Association is doing.
Want access to the Restricted Area? Log in or Register for an account above.
To Register you must be a member in Benevolent and Protective Order of Elks. With this registration you will gain access to certain documents such as our AEA Directory, Monthly Newsletters, other things that are only privileged to our members.
**** The AEA Mid-year Convention Registration form can be downloaded by clicking Here —->>>> AEA 107th Mid-Year Convention Form Oct 2022 or download from the Meetings committee page Here —>>> Meetings ****
*** The AEA Elks Training Quiz # 11 is now online click here —->> Quiz # 11 ***
Our State Major Projects are the Steele Children's Research Center at the University of Arizona and the Youth Camp in Globe, AZ.
Want information on how to join our Order or information about a Lodge near you! Click the here to inquire.
Click to see photos of your 2022-23 Arizona Elks Association Officers, Appointees, Grand Lodge Representatives, along with their spouses.
The State President's Motto:
""ELKDOM" it is in giving, that we receive."

The State President's Monthly Message:
August 2022
Members all:
Hard to believe over half of 2022 year is behind us. But now with school starting up again, and a lot of our out-of-town members are coming back over the next couple of months, things will start picking up and will be booming once again in Elkdom. Your Lodge committee people are going to get busy with various projects with the local schools and the programs we provide for students as well as other projects around the lodge we all do to give us the resources needed for those in our community as well as Veterans, and others in need. I ask all members to talk with their Lodge committee people and ask them if you can be of some help with their committees. Remember, "teamwork" is essential in achieving success.
The 2022 Elks National Convention which took place in Atlanta during the July 4th week, was a very successful, and informative convention. Arizona was well represented. I would like to again congratulate the four new District Deputies from Arizona that were installed during the convention-
Mari Slocum – East
Marsha Haddick- North
Steven Asp- South
Gary Gist- West
Thank you all for your leadership. Phoenix #335 ritual team came up just a little short in the ritual contest but nonetheless represented Arizona with a solid performance. And a big hearty congratulations also go out to Diane Bodwell, and Brad Lucas for their runner-up placing in the flag charge contest and the 11:00 toast contest respectively.
And- Arizona came home with some hardware that our Lodges and members earned over last year. In Division 4 All American Lodge second place went to Sierra Vista lodge # 2065. Division 5 All American Lodge 1st Place went to Casa Grande Valley Lodge#1957. What an outstanding job done by those two lodges!! Congratulations to you both on achieving this most honorable award.
Our AEA website received ANOTHER five Star award which I believe makes 5 years in a row for us winning five stars. Keep doing it Bear. You're the best! Our AEA newsletter won a five-star award also. Shawnee Carlile… you ROCK!!! Sierra Vista Lodge # 2065 won a five-star award for their Lodge website. The State of Arizona finished 4th nationally in membership gain. And our Arizona Elks Major Projects booth won a 5 Star award at the convention for their outstanding presentation and display. And finally, Casas Adobes Lodge #2663 finished second place with their Community Service project.
Congratulations to all of the individuals and Lodges for accomplishing these wonderful awards. On behalf of the membership in the State of Arizona, we are very proud of all of you. Thank You!
I also want to give a special thanks to the people behind the scenes who make our travel, our stay, and our hospitality room the best it could possibly be. A tremendous amount of time and work goes into the success and comfort we enjoy every year as Arizona Elks. Past State President and Special Deputy Jerry Grimes and his wife Linda, and Past State President Ed Leuer and his wife PDDGER Janet, Thank You all for what you do for us. We are very grateful!
And finally, I must say it was an honor and a privilege to carry the Arizona flag across the stage of the Elks National Convention representing all of our members and our great state.
It was truly a wonderful experience, and I had a bunch of fun doing it believe me!
I'm so grateful for the support everyone has given Kathy and I and we are looking forward to the new adventures and experiences that lie ahead of us as we make our way around the state during the rest of our year.
**God Bless**
Fraternally,

Mike Weishan, President
Arizona Elks Association
---
Online Forms
Check out our Online Forms page we've got set up. Maybe you'll find an easier way of sending data to the appropriate person in the Arizona Elks Association.
Elks Training
Take the Training Quiz # 11 Today! You will not be graded, however you will be able to grade yourself after submitting your answers. Please take the quiz today!
---
Arizona Elks Red Vest Order Form
If you're planning on heading to Atlanta for the 2022 Grand Lodge Convention order your RED VEST TODAY and show your Arizona Spirit and comradery.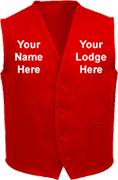 We offer the Arizona Elks Red Vests in sizes S, M, L, XL, and XXL. You can have your vest with or without a front pocket.
You have the option of Jerry Grimes from Kingman, picking up your vest for you, or you may have the vest delivered to your home.
Click on the Red Vest Order Form link above and email it. Contact information is on the form
---
Have a question about our Arizona Elks State Association or about the Benevolent and Protective Order of Elks?